EMA approves Janssen's Prezista continuous manufacturing line
The EMA has approved Janssen's continuous manufacturing (CM) with real-time release testing for the production of Prezista (darunavir)…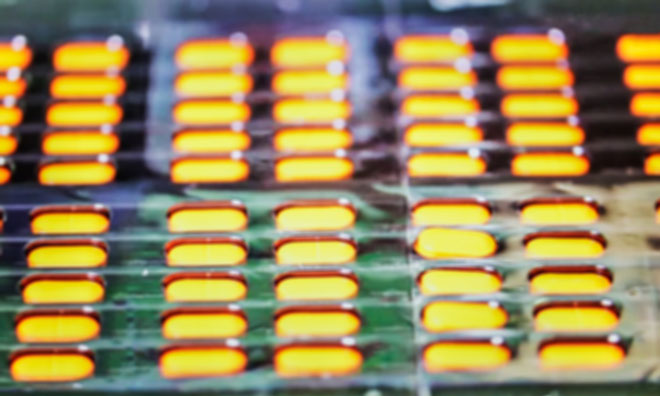 The European Medicines Agency (EMA) has approved Janssen's continuous manufacturing (CM) with real-time release testing for the production of Prezista (darunavir) 600 mg tablets. This process currently occurs on a production line at the company's manufacturing facility in Gurabo, Puerto Rico.
Below is an infographic, created by Janssen, which speaks to the value of CM in the pharmaceutical industry: (Click to enlarge)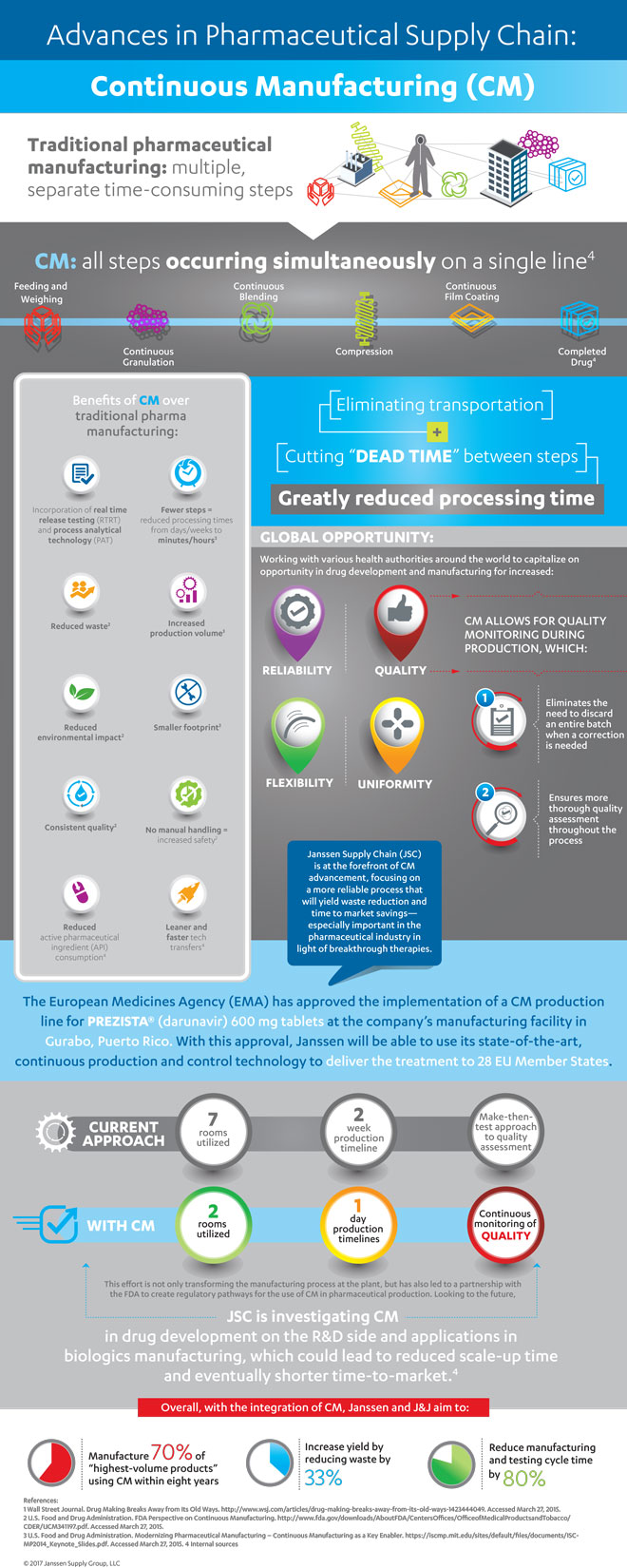 Through strategic innovation and internal and external commercial collaborations, Janssen continues to strengthen its manufacturing capabilities and processes with optimal resource allocation and reduced complexity in order to accelerate the ability to anticipate and respond to customer needs.
In 2016, Janssen became the first in the industry to receive FDA approval to convert from batch to CM. With this EMA approval, Janssen is able to reduce manufacturing and testing cycle time, reduce waste and environmental impact, and lower process risk, all while maintaining existing product quality in the delivery of innovative therapies for patients.
Related organisations
Related drugs