Heart failure market worth $16 billion by 2026 as Novartis' drug triggers growth
The heart failure space across the seven key markets of the US, France, Germany, Italy, Spain, the UK and Japan is set to grow from $3.7 billion in 2016 to around $16.1 billion by 2026, representing an impressive compound annual growth rate of 15.7%, according to research and consulting firm GlobalData.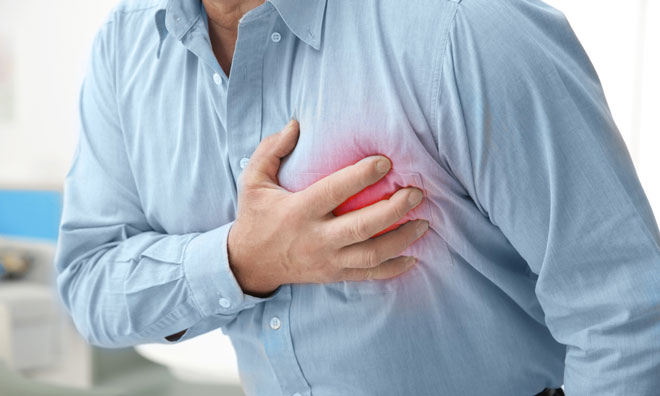 The company's latest report states that the strongest driver of this rise in market value will be the growing uptake of Novartis' Entresto over the forecast period, despite initial modest sales. Other drivers will include the launch of several chronic heart failure therapies, including Amgen and Cytokinetics' omecamtiv mecarbil, and an increase in the global prevalence of chronic heart failure and incidence of acute heart failure.
Elizabeth Hamson, PhD, Healthcare Analyst for GlobalData, explains: "Over the past two decades, chronic heart failure therapies have demonstrated success in slowing the progression of the disease and in reducing both mortality and morbidity in large-scale clinical trials. However, these successes have been limited to heart failure with reduced ejection fraction (HF-REF), showing only moderate benefits in heart failure with preserved ejection fraction (HF-PEF). Despite the lack of strong clinical evidence, guideline-recommended HF-REF therapies are widely used to treat HF-PEF.
"Based on this, drug developers have historically only targeted HF-REF in their drug strategies. With HF-PEF on the rise, however, this patient cohort represents a lucrative opportunity for pharmaceutical companies such as Novartis, which recently launched its first-in-class angiotensin receptor-neprilysin inhibitor Entresto in the US for HF-REF, and is currently conducting late-stage trials of the drug in HF-PEF patients."
GlobalData anticipates Entresto's label expansions to HF-PEF to be approved in 2020, which will boost the drug's uptake dramatically. Due to the lack of evidence-based therapies for HF-PEF, if Entresto proves to be efficacious in this patient, it will help Novartis further penetrate the heart failure market, undoubtedly benefiting the company immensely.
Hamson concludes: "Although it is thought that Entresto will fulfill a major unmet need over the forecast period, it is important to acknowledge that others will remain. For example, effective treatment of patients with multiple comorbidities, particularly those with renal impairment, will remain elusive. GlobalData does not expect this unmet need to be fulfilled during the forecast period, although the recent FDA approval of several potassium-binding agents to treat hyperkalemia may relieve the burden of this unmet need to a slight extent."