Exco InTouch continues expansion and establishes larger US operational premises
Exco InTouch appoint Jack Edler as Senior Director of Business Development…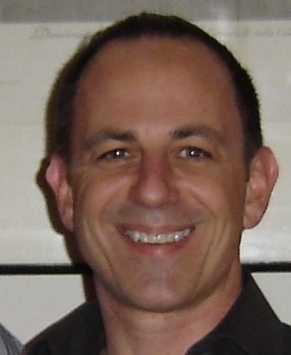 Exco InTouch Continues Expansion with Appointment of Commercial Heavyweight, Jack Edler, and Establishes Larger US Operational Premises
Exco InTouch, the leading provider of patient communication solutions for the pharmaceutical and healthcare sectors, today announced the appointment of Jack Edler as Senior Director of Business Development.
This strategic appointment has been timed to coincide with the move of the company's US operational headquarters to Cary, NC, to enable the continued expansion of the company alongside the improvement of its client hosting facilities. With over 20 years' extensive experience, Mr. Edler brings with him a unique perspective in helping companies develop, implement and execute global growth strategies to further penetrate healthcare and clinical markets.
Prior to joining Exco InTouch, Edler was Senior Director, Business Development at Perceptive Informatics and was responsible for the North American business of 2 top 10 pharmaceutical key accounts and several top 20 pharmaceutical accounts. A high level industry executive, Edler has demonstrated his ability to successfully leverage a company's resources, talent and intellectual property across many sectors of the clinical and technology markets.
The appointment of Jack Edler is the beginning of a larger recruitment drive at Exco InTouch, with the company recruiting for commercial, operational and support roles to meet the growing demand from US Biopharma sponsors. The market potential in the US, Europe and beyond is growing at a significant rate, with the demand for Recruitment, Retention and ePRO solutions (and integrated services) at an all-time high. Exco InTouch is currently partnering with a number of high profile CROs, who are employing Exco's solutions to help differentiate their own services, whilst growing numbers of companies are looking to integrate Exco solutions with other technology.
The new appointment of Edler demonstrates Exco InTouch's mission to capitalize upon the growing market and leverage its established expertise and core capabilities, with the ultimate goal of continued growth.
Tim Davis, CEO at Exco InTouch comments: "With his wealth of new business development and managerial experience and capabilities, we are confident that Jack will continue to grow our presence in the biopharmaceutical and healthcare markets in the U.S. His appointment and our recent move to a larger operational facility marks the next stage of Exco InTouch's continued investment into establishing our business as one of the largest providers of diverse and complementary interactive mobile solutions to the Life Sciences and Healthcare industries."
For further information on the Exco InTouch range of solutions, please call +44 1279 709 040 or +1 877 327 5777 or visit www.excointouch.com.
Related organisations
Related people