Nexavar receives final appraisal for primary liver cancer
NICE has released a Final Appraisal Document recommending Nexavar for the treatment of patients with advanced hepatocellular carcinoma…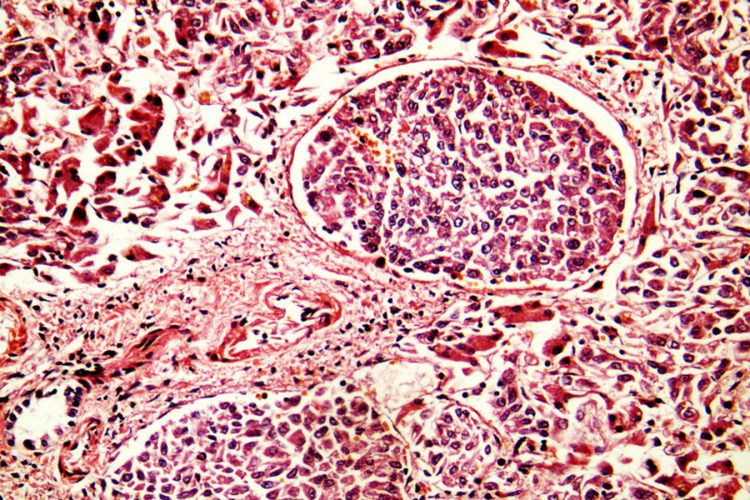 The National Institute for Health and Care Excellence (NICE) has released a Final Appraisal Document (FAD) recommending Nexavar® (sorafenib) for use on NHS England for the treatment of patients with advanced hepatocellular carcinoma (HCC) who have a Child-Pugh grade A liver impairment and who have failed or are unsuitable for surgical or loco-regional therapies.
Sorafenib is a multikinase inhibitor with both anti-proliferative and anti-angiogenic properties. In Europe, it is licensed for the treatment of hepatocellular carcinoma; for the treatment of patients with advanced renal cell carcinoma who have failed prior interferon-alpha or interleukin-2 based therapy or are considered unsuitable for such therapy; and for progressive, locally advanced or metastatic differentiated (papillary/follicular/Hürthle cell) thyroid carcinoma refractory to radioactive iodine.
In a pivotal phase III, placebo-controlled study of 602 patients with advanced hepatocellular carcinoma, median overall survival and the time to radiologic progression were nearly 3 months for patients treated with sorafenib than for those given placebo. The most frequent adverse events in the sorafenib group were diarrhoea, weight loss, hand-foot skin reaction and hypophosphatemia.
"We welcome NICE's decision to recommend access to sorafenib in England. Treatment options for patients with advanced liver cancer have been very limited, but this decision will make sorafenib, which is currently the only approved pharmacological option for patients with hepatocellular carcinoma, more easily available and bring greater long-term certainty for patients. Evidence shows that outcomes for people with advanced liver cancer are particularly poor, so any increase in length of life is very important." said Andrew Langford, Chief Executive of the British Liver Trust.
"Sorafenib, funded through the Cancer Drugs Fund has been the only option of advanced liver cancer patients in England. The new guidance from NICE now puts this funding on a more secure footing so patients and physicians in England will have routine access to a much-needed standard of care," said Amanda Cunnington, Head of Patient Access, Bayer, UK. "Our work does not stop there as we have also recently submitted regorafenib for NICE and SMC review with the hope to also provide the first approved second-line treatment option for patients with HCC, who have previously been treated with sofarenib."
HCC is the most common form of liver cancer and is responsible for approximately 70-85 percent of the total primary liver cancer burden worldwide. Liver cancer is the sixth most common cancer in the world and the third leading cause of cancer-related deaths globally.5 In England, there are approximately 4,500 new cases of liver cancer diagnosed each year.