Anabasum shows promise for patients with dermatomyositis
A new treatment for dermatomyositis reduced the severity of the disease in patients who were resistant to other therapies…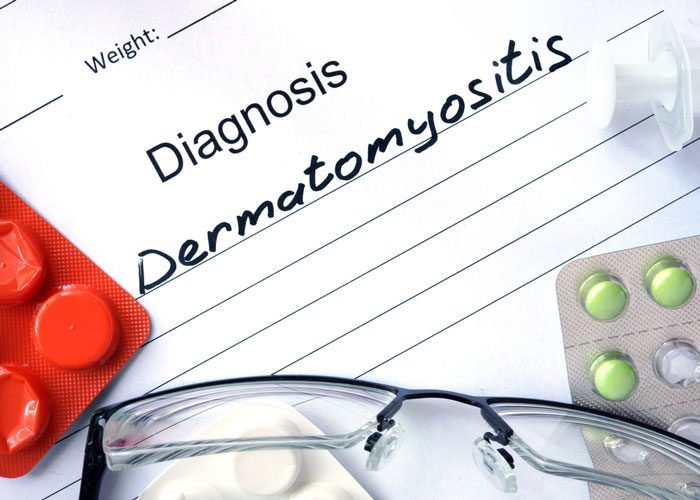 A new treatment for a rare and often incurable condition called dermatomyositis (DM) reduced the severity of the disease in patients whose DM was resistant to other therapies.
Not only are current treatments limited, but this disease itself is very understudied
As part of a randomised, double-blind study conducted at the Perelman School of Medicine at the University of Pennsylvania, 22 patients were given either a drug called anabasum or a placebo. The 11 patients who got the drug improved during the trial, with less severe skin disease and better patient-reported quality of life and symptom assessments.
"Not only are current treatments limited, but this disease itself is very understudied, so we've had to build our understanding of DM from the ground up just to be in a position to run a trial like this," said the study's principal investigator Dr Victoria P. Werth, A Professor of Dermatology at Penn and the Chief of Dermatology at the Corporal Michael J. Crescenz VA Medical Center in Philadelphia.
One of the first challenges was developing a way to measure the severity of a patient's DM. In other dermatologic conditions, such as psoriasis or eczema, doctors can measure the percentage of the skin that is affected – a measurement known as body surface area.
"In DM, body surface area is less informative, because even though you may only have DM on a small percentage of your skin, it can still have severe effects," said Dr Werth. "We needed a way to look for the amount of disease in a given area."
Dr Werth and her team developed a metric called the Cutaneous Dermatomyositis Disease Area and Severity Index (CDASI). It measures the amount of skin severity as separate activity and damage scores, with a higher score representing more severe disease. The median activity score among Penn's clinical population is 13, but this trial involved patients with the more severe disease, so scores ranged from 33 to 35.
Penn researchers have spent the last decade developing and validating the CDASI, and though it has become standard practice for use in DM research, this is the first placebo-controlled randomised clinical trial to report the score to evaluate the results of a new treatment.
Patients in this trial all had skin-predominant DM and had not responded to standard treatments such as antimalarial or immunosuppressive therapies. Patients received a single 20mg dose of anabasum for a month and then went to two doses per day for two months, or they were assigned to the placebo.
All patients were followed for one-month post-treatment. The 11 patients who received the drug had a mean decrease of more than six points relative to the placebo during dosing with the higher dose of the drug. The most common side effects seen in the study were diarrhoea, dizziness, fatigue, and dry mouth, but these were mild and did not cause anyone to stop taking the drug.
Twenty of the 22 patients on this trial have entered a one-year, long-term extension study. Werth says that will be critical to understanding the efficacy and safety of anabasum, but she also says a larger study is warranted based on these results.
This trial was supported by the NIH's National Institute of Arthritis and Musculoskeletal and Skin Diseases (R21AR066286) and Corbus Pharmaceuticals, which is developing anabasum for a number of rare inflammatory diseases including DM.