Achieving Quality & Process Excellence in the Pharma Industry
Network with c-level industry leaders from AstraZeneca, Sanofi Aventis, Roche, Novartis, Baxter, Pfizer & Abbott…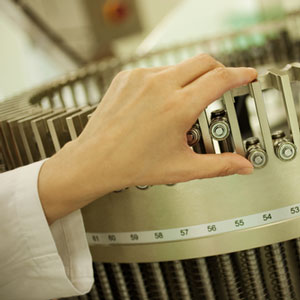 The recent economic downturn has influenced every industry. Although the Pharmaceutical world has avoided a big direct blow because of the nature of its products and services, this downturn has impacted the economic landscape dramatically.
What has changed?
Access to capital became more challenging than ever before. Many customers, especially small distribution chains and independent retailers, are struggling to pay their bills on time. On the other hand the financial situation of some Pharma suppliers became unstable as well. For pharmaceutical companies this resulted in looking for cash bounded within internal processes and operations.
That is the reason why more companies than ever before turn to the lean principles and they are becoming vital in the Pharma industry as well. Why? Because its proper implementation increases the quality and reduces the number of error products which cause to Pharma companies billion-dollar expenses every year. Therefore it is still more crucial to stay in touch with the latest trends and development in this area.
Number of pharmaceutical companies understand the importance of information and that is the reason why they will come to Barcelona on 5h and 6th October 2011. Senior directors from AstraZeneca, Sanofi Aventis, Roche, Novartis, Baxter, Pfizer, Abbott and many others will be sharing their best practises and brainstorm the recent issues with other industry peers at the 7th Annual Achieving Quality & Process Excellence in the Pharma Industry. You can find out more about this exclusive c-level industry meeting here.