Novozymes Biopharma to showcase hyaluronic acid for ophthalmology applications at SOE and AAO 2011
New recombinant hyaluronic acid for eye care and ophthalmic drug delivery…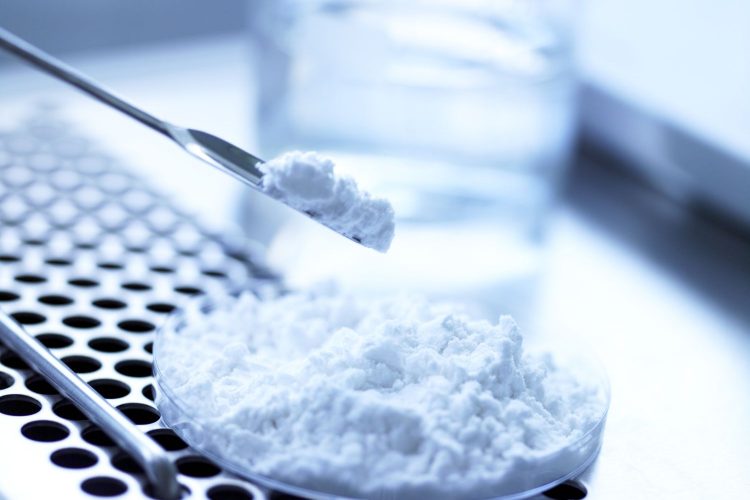 Novozymes' hyaluronic acid (HA)
Novozymes Biopharma, part of Novozymes A/S, world leader in bioinnovation, today announced that it will be showcasing its hyaluronic acid (HA) product for eye care and ophthalmic drug delivery at the 2011 Joint Congress of the European Society of Ophthalmology (SOE) and American Academy of Ophthalmology (AAO), which will take place from June 4-7 2011 in Geneva, Switzerland. Novozymes will also be presenting its latest scientific poster at the show, highlighting the results of the company's recent study into the use of HA for ophthalmic formulation. For more information on Novozymes' HA or to request a copy of the scientific poster, please visit booth #1256 at the Joint Congress of SOE and AAO 2011 or www.biopharma.novozymes.com.
"We are proud to showcase our innovative HA product which, due to its high purity and biocompatibility is ideally suited for use in formulations intended for eye care and ophthalmic drug delivery" comments Hans Ole Klingenberg, Global Marketing Director at Novozymes Biopharma. "We are also delighted to present the results of our latest study into the use of HA in ophthalmology, which provides insight into the increasing need for a high purity HA ingredient for ophthalmic applications."
The use of Novozymes Bacillus-derived HA in ophthalmic treatments confers moisturization properties and offers the ability to extend drug retention time. The product provides optimal viscosity profiles for convenient application and increased patient comfort and compliance while superior heat stability permits autoclaving without loss of product viscosity. The ingredient also has a dissolving time of up to five times faster which can result in savings on manufacturing costs and production time.
The new poster entitled 'New recombinant hyaluronic acid for eye care and ophthalmic drug delivery', evaluates the corneal tolerance of Novozymes' HA with the use of confocal laser screening ophthalmoscopy. The results indicate that repeated applications of formulations containing HA onto the cornea do not induce corneal lesions. In addition, the study demonstrates that Bacillus-derived HA offers superior stability during autoclaving when compared to a competitor product. The poster concludes that the high purity and biocompatibility of Novozymes' HA, combined with its superior stability during autoclaving, makes it an ingredient of choice for formulations intended for eye care and ophthalmic drug delivery.
Novozymes will launch a new dedicated facility for the production of HA later in 2011. The site will be fully compliant with the ICH Q7 Guidelines for API manufacturing and represents a state-of-the-art facility for HA cGMP production.
For further information on Novozymes' HA or to request a copy of the new scientific poster, please visit booth #1256 at the 2011 Joint Congress of SOE and AAO or www.biopharma.novozymes.com