We are proud to announce the opening of our North America office: Exciting times for FPS
In order to support the continued growth of our business in North America, FPS opened a new office in Philadelphia, PA and appointed Frederic Le Pape as General Manager…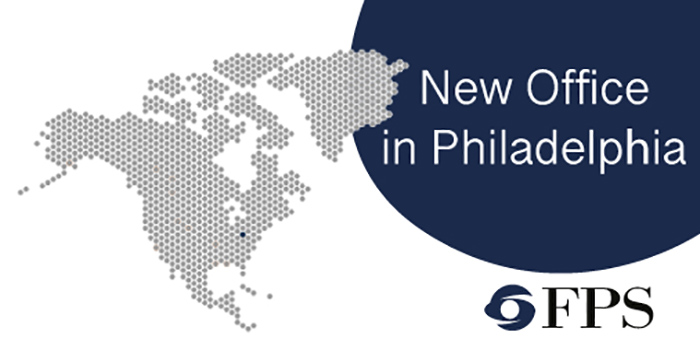 Commenting on the activity, Eng. Giovanni Gianola – FPS President said:
The move is part of our continued investment in high quality services which enables us to respond to the growing needs of our customers from the USA, Canada and Puerto Rico. With over 1,000 systems in operation worldwide for containment and micronisation we can now offer our custom systems directly to the North American market". 
Talking about the management team, Giovanni Gianola added:
I am also pleased to welcome Frederic Le Pape to lead our subsidiary. Frederic brings 20 years of experience in the pharmaceutical industry and will contribute greatly to our continuing success."
In the coming months, you can meet the FPS team at Interphex, New York (April 17-19) and CPhI North America, Philadelphia (April 24-26).
For more information, click here to view the website.
Related topics
Related organisations