FDA expands approval of Imfinzi to reduce the risk of NSCLC progression
The FDA has approved Imfinzi for the treatment of patients with stage III non-small cell lung cancer whose tumours are not able to be surgically removed and whose cancer has not progressed after treatment…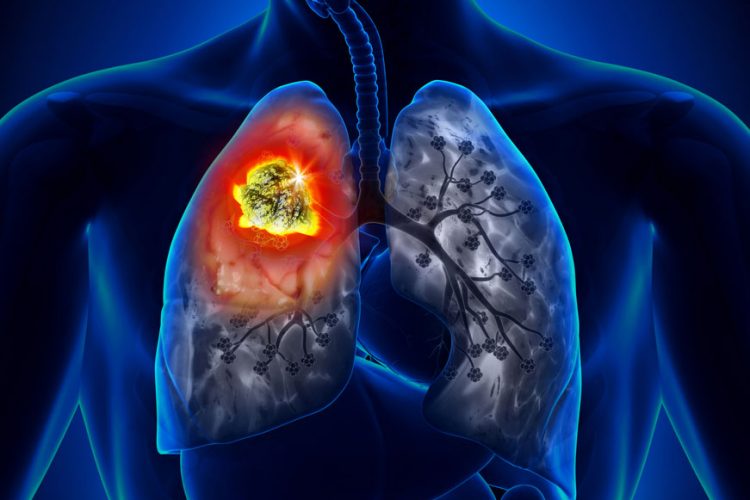 The US Food and Drug Administration has approved Imfinzi (durvalumab) for the treatment of patients with stage III non-small cell lung cancer (NSCLC) whose tumours are not able to be surgically removed (unresectable) and whose cancer has not progressed after treatment with chemotherapy and radiation (chemoradiation).
"This is the first treatment approved for stage III unresectable non-small cell lung cancer to reduce the risk of the cancer progressing, when the cancer has not worsened after chemoradiation," said Dr Richard Pazdur, director of the FDA's Oncology Center of Excellence and acting director of the Office of Hematology and Oncology Products in the FDA's Center for Drug Evaluation and Research. "For patients with stage III lung cancer that cannot be removed surgically, the current approach to prevent progression is chemoradiation. Although a small number of patients may be cured with the chemoradiation, the cancer may eventually progress. Patients now have an approved therapy that has been shown to keep the cancer from progressing for a longer time after chemoradiation."
Imfinzi targets the PD-1/PD-L1 pathway (proteins found on the body's immune cells and some cancer cells). By blocking these interactions, Imfinzi may help the body's immune system attack cancer cells. Imfinzi was previously granted accelerated approval in 2017 for the treatment of certain patients with locally advanced or metastatic bladder cancer.
The approval of Imfinzi for the treatment of stage III, unresectable NSCLC was based on a randomized trial of 713 patients whose cancer had not progressed after completing chemotherapy and radiation. The trial measured the length of time the tumours did not have significant growth after starting treatment with Imfinzi or a placebo (progression-free survival). The median progression-free survival for patients taking Imfinzi was 16.8 months compared to 5.6 months for patients receiving a placebo. In addition, the sponsor has agreed to a post-marketing commitment to provide additional information from their study to the FDA about how long patients lived following treatment with Imfinzi after chemotherapy and radiation (overall survival).
Common side effects of Imfinzi in patients with stage III unresectable NSCLC include a cough, fatigue, inflammation in the lungs (pneumonitis/radiation pneumonitis), upper respiratory tract infections, difficulty breathing (dyspnea) and rash.
Serious risks of Imfinzi include immune-mediated side effects, where the body's immune system attacks healthy cells or organs, such as the lungs (pneumonitis), liver (hepatitis), colon (colitis), hormone-producing glands (endocrinopathies) and kidneys (nephritis). Other serious side effects of Imfinzi include infection and infusion-related reactions. Imfinzi can cause harm to a developing fetus; women should be advised of the potential risk to the fetus and to use effective contraception.
The FDA granted this application Priority Review and Breakthrough Therapy designations. 
The FDA granted the approval of Imfinzi to AstraZeneca.