EMA accepts Marketing Authorisation Variation for Forxiga in adults with type-1 diabetes
First European filing acceptance of a selective sodium glucose cotransporter-2 (SGLT-2) inhibitor in type-1 diabetes…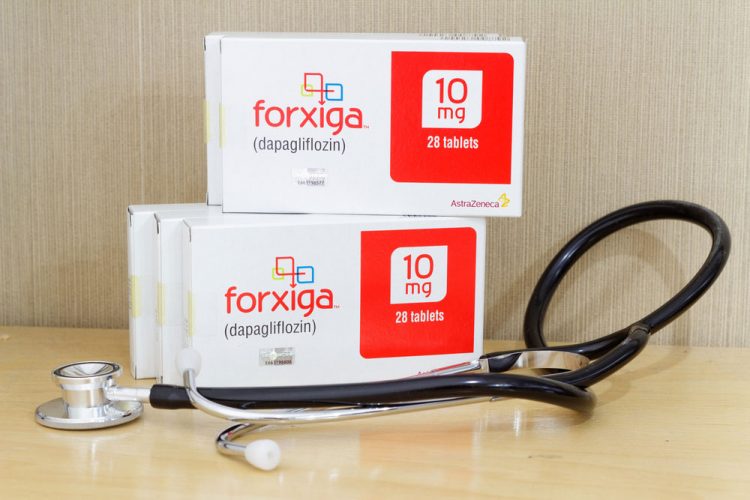 The submission acceptance is based on Phase III data from the DEPICT (Dapagliflozin Evaluation in Patients with Inadequately Controlled Type 1 Diabetes) clinical programme for Forxiga in T1D. The short-term (24 week) and long-term (52 week) data from DEPICT-1, along with the short-term data from DEPICT-2, showed that Forxiga, when given as an oral adjunct to adjustable insulin in patients with inadequately-controlled T1D, demonstrated significant and clinically-relevant reductions from baseline in HbA1c, weight and total daily insulin dose at 24 and 52 weeks, compared to placebo, at both 5 mg and 10 mg doses.
The safety profile of Forxiga in the DEPICT clinical programme to date is consistent with its established profile in type-2 diabetes (T2D), with the exception of a higher number of diabetic ketoacidosis (DKA) events in dapagliflozin-treated patients versus placebo in these T1D studies. DKA is a known complication for patients with diabetes that affects those with T1D more frequently than with T2D.
Forxiga has the potential to become the first selective SGLT-2 inhibitor approved in Europe for the treatment of T1D as an oral treatment adjunct to insulin, helping to address a significant unmet need in this patient population. Forxiga is not currently licensed for use in T1D.
About the DEPICT Clinical Programme
The DEPICT clinical programme consists of two clinical trials, DEPICT-1 (NCT02268214) and DEPICT-2 (NCT02460978). DEPICT-1 and DEPICT-2 are 24-week, randomised, double-blind, parallel-controlled trials designed to assess the effects of dapagliflozin 5 mg or 10 mg on glycaemic control in patients with T1D inadequately controlled by insulin. All patients will be evaluated at week 24 and after a 28-week extension (52 weeks in total).
About Forxiga (dapagliflozin)
Forxiga is a first-in-class selective inhibitor of human sodium-glucose cotransporter 2 (SGLT-2 inhibitor) indicated as both monotherapies and as part of combination therapy to improve glycaemic control, with the added benefits of blood pressure reductions and weight loss in adult patients with type-2 diabetes (T2D).
AstraZeneca continues to push the boundaries of science with Forxiga through the largest and broadest, patient-centric clinical programme. The DapaCare clinical programme currently will enrol nearly 30,000 patients in randomised clinical trials, including a wide range of mechanistic studies, and is supported by a multinational real-world evidence study (CVD-REAL). DapaCare and complementary clinical research will generate first-in-class data for Forxiga across a spectrum of people with T2D, type-1 diabetes (T1D), established CV disease, CV risk factors and varying stages of renal disease, both with and without T2D, providing healthcare providers with the evidence needed to improve patient outcomes. DapaCare underscores our commitment to following the science with Forxiga, as the first SGLT-2 inhibitor to be studied in these diverse patient populations, pursuing a holistic patient approach to address the multiple risk factors associated with CV, metabolic and renal diseases.