B&W Tek Announces QTRam for Content and Blend Uniformity Testing
B&W Tek is proud to announce the QTRam™ for nondestructive and real-time pharmaceutical content and blend uniformity measurement powered by the award-winning STRaman™ technology at CPhI North America on Tuesday, April 24, 2018…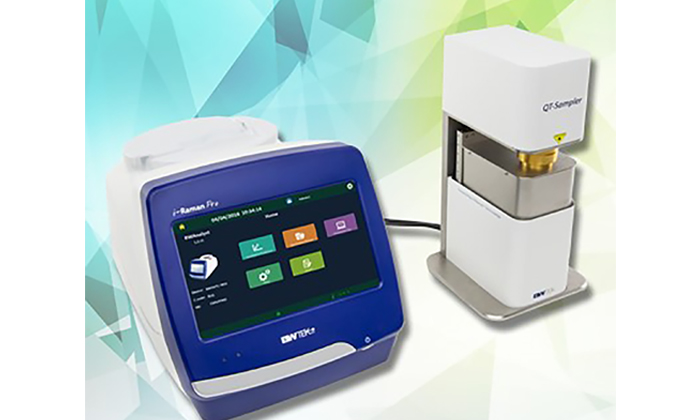 The QTRam provides the platform for solid dosage content uniformity testing to confirm proper concentration of the active ingredients in finished products, even through sample coatings. This is a one-system tool for multiple applications including blend and content uniformity, formulation development, and counterfeit detection. The QTRam has the ability to quantify multiple components in a single scan for at-line monitoring and final product release. With no disposal cost, consumables or sample preparation required, the QTRam is the ideal tool for solid dosage analysis.
The QTRam comes equipped with our portable lab-grade high-throughput Raman spectrometer system, the QT-Sampler quantitative transmission module, easy-to-use 21CFR Part 11 compliant BWAnalyst™ software that can be operated using the onboard touchscreen, and two standard sample holders. Users are able to build methods, perform routine analysis, and obtain results in seconds, with the data saved to a secure database and reports accessible immediately through the software. B&W Tek also offers customisable sample holders to accommodate any sample dimension of the finished products, such as tablets or gel capsules.
The QTRam quantitative transmission Raman system is the latest addition to our pharmaceutical analytical suite for rapid and nondestructive analysis of materials, which includes the STRam™ with see-through identification technology, NanoRam® for raw material identification, and NanoLIBS® handheld LIBS system for ionic salt identification. The QTRam is a new generation of transmission Raman spectroscopy able to penetrate through solid samples over a large sample volume, making it the preferred method for blend and content uniformity testing of finished products.
Related topics
Related organisations