FDA accepts Larotrectinib New Drug Application and Grants Priority Review
The FDA has accepted the NDA and granted Priority Review for larotrectinib for advanced or metastatic solid tumours harbouring a NTRK gene fusion…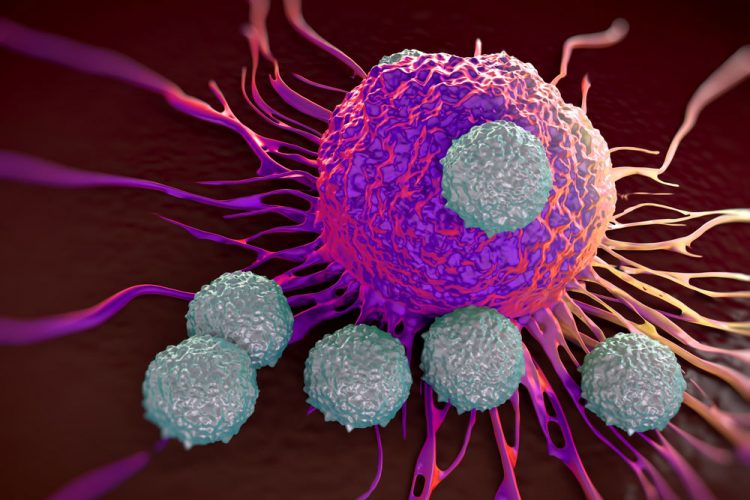 Bayer has announced that the U.S. Food and Drug Administration (FDA) has accepted the New Drug Application (NDA) submitted by its collaboration partner Loxo Oncology, Inc., and granted Priority Review for larotrectinib for the treatment of adult and pediatric patients with locally advanced or metastatic solid tumors harbouring a neurotrophic tyrosine receptor kinase (NTRK) gene fusion. The FDA has set a target action date of November 26, 2018, under the Prescription Drug User Fee Act (PDUFA). 
NTRK gene fusions are genetic alterations that result in the production of tropomyosin receptor kinase (TRK) fusion proteins and lead to the development of tumour growth. Bayer and Loxo Oncology are jointly developing larotrectinib, which is being studied globally for the treatment of patients across a wide range of cancers that harbour an NTRK gene fusion. Bayer plans to submit a Marketing Authorization Application (MAA) in the European Union in 2018.
"TRK fusion cancer is not limited to any organ or site of the body and occurs in both adults and children," said Dr Scott Fields, senior vice president and head of oncology development at Bayer's Pharmaceutical Division. "The Priority Review designation for larotrectinib may help bring this treatment option to patients, facing a high unmet medical need, as soon as possible."
The FDA grants Priority Review for the applications of medicines that, if approved, would provide significant improvements in the safety or effectiveness of the treatment, diagnosis, or prevention of serious conditions when compared to standard applications. Larotrectinib has also been granted Breakthrough Therapy Designation, which is a process designed to expedite the development and review of drugs that are intended to treat a serious condition and preliminary clinical evidence indicates that the medicine may demonstrate substantial improvement over available therapies on a clinically significant endpoint, Rare Pediatric Disease Designation and Orphan Drug Designation by the U.S. FDA.
About larotrectinib (LOXO-101)
Larotrectinib is an investigational tropomyosin receptor kinase (TRK) inhibitor in clinical development for the treatment of patients with cancers that harbour a neurotrophic tyrosine receptor kinase (NTRK)gene fusion. Growing research suggests that the NTRK genes can become abnormally fused to other genes, producing a TRK fusion protein that can lead to the development of solid tumours across multiple sites of the body.
In November 2017, Bayer and Loxo Oncology entered into an exclusive global collaboration for the development and commercialisation of larotrectinib and LOXO-195, a TRK inhibitor in clinical development. Bayer and Loxo Oncology will jointly develop the two products with Loxo Oncology leading the ongoing clinical studies as well as the filing in the U.S., and Bayer leading ex-U.S. regulatory activities and worldwide commercial activities. In the U.S., Bayer and Loxo Oncology will co-promote the products.
About TRK Fusion Cancer
TRK fusion cancer occurs when a neurotrophic tyrosine receptor kinase (NTRK) gene fuses with another unrelated gene, producing an altered tropomyosin receptor kinase (TRK) protein. The altered protein, or TRK fusion protein, becomes active and triggers a signal cascade. These proteins become the primary oncogenic driver of the spread and growth of tumours. NTRK gene fusion has been identified in various adult and pediatric solid tumours with varying frequencies.