Collaboration to launch for the treatment of type 2 diabetes in China
Two companies will work closely together on future development, distribution, promotion, access, marketing and sales of Invokana (canagliflozin) for type 2 diabetes…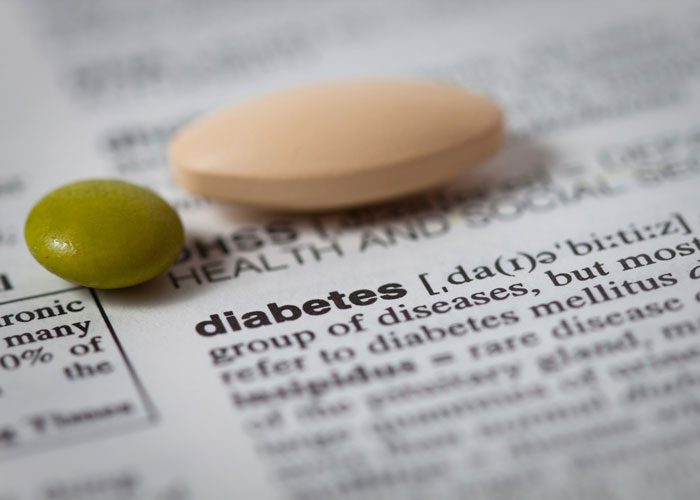 Merck, a leading science and technology company, signed an agreement with Xian Janssen Pharmaceuticals Ltd. to launch Invokana  (canagliflozin), an innovative drug for adults with type 2 diabetes.
"Our mission is to transform 40 million patients' lives in China by 2025. We are very pleased to be collaborating with Xian Janssen, who shares our goal of helping improve the lives of people living with or at risk of type 2 diabetes. Merck has been making continued efforts to expand its portfolio with the aim of providing more high-quality medicines and better treatment options for millions of diabetic patients in China. The introduction of Invokana to China reinforces our long-term commitment to China", said Rogier Janssens, Managing Director and General Manager of Merck's biopharma business in China.
Through this agreement, the two companies will work closely together on future development, distribution, promotion, access, marketing and sales of Invokana (canagliflozin) in the country and Merck will hold the exclusive rights for Invokana (canagliflozin)'s promotion in China.
Invokana (canagliflozin) is a member of a novel class of drugs known as sodium-glucose cotransporter 2 (SGLT-2) inhibitor and was approved in China in September 2017. Invokana (canagliflozin) is approved for treatment of type 2 diabetes in combination with metformin or with metformin plus sulfonylurea in adults who have not achieved adequate glycaemic control on these oral therapies.
With a mechanism of action that is independent of insulin secretion and sensitivity, Invokana  (canagliflozin) helps reduce the reabsorption of filtered glucose in the kidneys and lowers the renal threshold for glucose(RTG)and thereby increases urinary glucose excretion through inhibition of highly selective SGLT2. Besides its pronounced anti-hyperglycemic effects, Invokana (canagliflozin) can also bring additional benefits to patients such as reductions in body weight, slowing the progression in albuminuria and lowering of blood pressure. By adding Invokana  (canagliflozin), another novel therapy following Glucophage (metformin hydrochloride), and other diabetes' products, to its diabetes portfolio, Merck is committed to providing Chinese patients with better treatment options for their diabetes and complications, leading to better quality of life.
According to the 2017 International Diabetes Federation (IDF) Diabetes Atlas, China has more than 114 million people living with diabetes, the largest number of any country in the world. Additionally, data from the China Guideline for the Prevention of Type 2 Diabetes (2017 Edition) shows that in China the prevalence of type 2 diabetes among the adult population is 10.4%. Research also shows that the number of people with diabetes is rising year on year, with patients often being diagnosed at a younger age and many still struggling to control their blood sugar level. Indeed, approximately half of adults with the disease do not achieve recommended levels of glucose control, which increases the risk of potentially life-threatening complications, such as heart disease, stroke, renal failure, and diabetic retinopathy.
Under the Healthy China 2030 Initiative, the health of the Chinese people has been given strategic importance. The Chinese government has gradually introduced a shift of focus from disease treatment to disease prevention.
"With poor lifestyle choices, particularly in relation to exercise and diet, the number of diabetic patients is increasing rapidly all over the world. More effective treatment options are needed to help diabetic patients control the disease and improve their overall quality of life", said Ji Linong, a Professor from Peking University People's Hospital and chairman of the International Diabetes Federation Western Pacific Region (IDF-WPR), speaking at the signing ceremony. Prof. Ji also emphasized the importance of seeking medical advice at certified hospitals as well as early diagnosis and early intervention to improve treatment outcomes. He highlighted thata healthy diet and lifestyle change are an important way to help prevent diabetes.