Rotavirus vaccine cuts infant diarrhoea deaths in Malawi
"The key message of this paper is that to do the best by all our children and to help them survive, all countries should introduce rotavirus vaccination."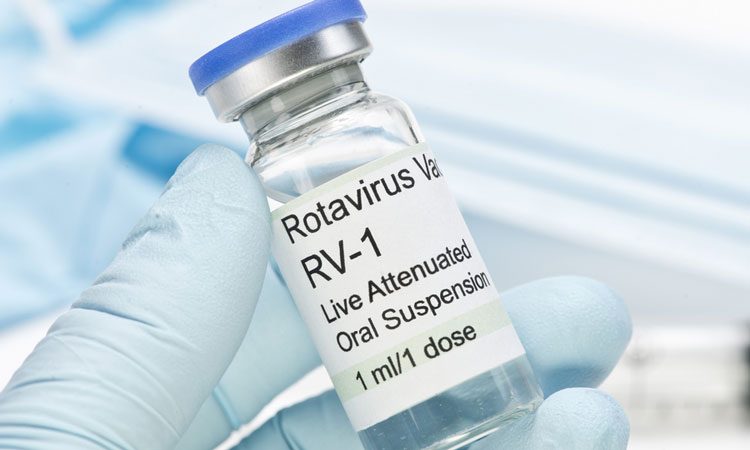 A study has highlighted the benefit of the rotavirus vaccine in infants in Malawi, where a reduction of 34 percent of diarrhoea related deaths was seen.
Scientists at the University of Liverpool (UCL) and Johns Hopkins Bloomberg School of Public Health led the study, working alongside partners in Malawi. 
One study lead, Professor Nigel Cunliffe from UCL said: "Rotavirus remains a leading cause of severe diarrhoea and death among infants and young children in many countries in Africa and Asia. Our findings strongly advocate for the incorporation of rotavirus vaccine into the childhood immunisation programmes of countries with high rates of diarrhoea deaths, and support continued use in such countries where a vaccine has been introduced."
Rotavirus caused 215,000 child deaths in 2013, with over 120,000 being in Africa. Despite ongoing improvements in sanitation and case management, rotavirus is the most common diarrhoeal disease among babies and young children. Many countries in Africa with high death rates have added the rotavirus vaccine to their national immunisation programmes, with support from Gavi, the Vaccine Alliance.
The World Health Organization (WHO) also recommends the rotavirus vaccine to be part of all national immunisation programmes.
The researchers carried out a large population-based birth cohort study of 48,672 infant deaths in Malawi, a low income country, which introduced the vaccine in October 2012. Over the course of four years, 1,832 villages were visited to collect the data on infants and their vaccination status, and whether they survived to the age of one.
The researchers found that children receiving the vaccine had a 34 percent lower risk of dying from diarrhoea – a similar impact observed in middle income countries.
"This is encouraging because children from the sub-Saharan African region account for more than half of global diarrhoea deaths, and with over 30 African countries thus far introducing rotavirus vaccine, the absolute impact on mortality is likely to be substantial," said one lead author Dr Carina King, a senior research associate at UCL's Institute for Global Health.
Co-lead author, Associate Professor Naor Bar-Zeev from the International Vaccine Access Centre, John Hopkins Bloomberg School of Public Health said: "We already knew that rotavirus vaccine reduces hospital admissions and is highly cost-effective in low-income countries with a high burden of diarrhoeal disease, and now we've been able to demonstrate that it saves lives.
"However not all countries are vaccinating against rotavirus yet, including some very populous countries. The key message of this paper is that to do the best by all our children and to help them survive, all countries should introduce rotavirus vaccination."
"Within about a year from vaccine introduction, we were able to reach up to 90% of the population. It is vitally important that rotavirus vaccines reach all children, especially the most vulnerable living in poorer settings where the impact of vaccination is greatest," said one of the authors Dr Charles Mwansambo, Chief of Health Services for Malawi.
The study was published in The Lancet Global Health.