Leukaemia combination therapy effective in Phase II trial
A Phase II clinical trial using combination therapy to treat leukaemia has shown positive results, with a Phase III clinical trial initiated…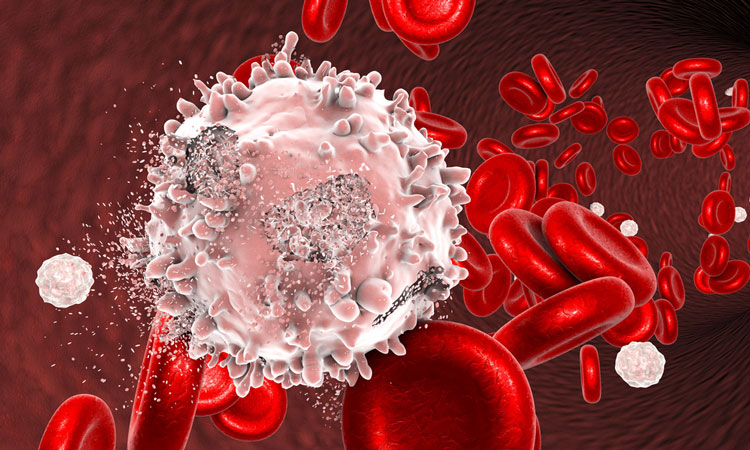 A combination of azacitidine and nivolumab has demonstrated a good response rate and survival in patients during a Phase II clinical trial in patients with relapsed or refractory acute myeloid leukaemia (AML).
Associate Professor Naval Daver at the University of Texas MD Anderson Cancer Center led the study. The team followed 70 patients with an average of around two prior treatments for relapsed AML. The response rate of the treatment was at 33 percent overall, and included 22 percent of patients in complete remission.
"In addition, bone marrow samples taken prior to treatment indicated a higher frequency of pre-therapy bone marrow CD3 and CD8 cells predicted for response to therapy," said Prof Daver. "In particular, CD3 appeared to have a high sensitivity and specificity rate for predicting response, indicating it might serve as a reliable biomarker for selecting patients for this combination therapy."
He went on the mention, "Over the last decade, six PD-1, PD-L2 and CTLA-4 antibodies have been approved for over 25 indications in 10 tumor types in the U.S. and Europe.
"However, single agent PD-1 antibodies have shown little effect in patients with relapsed AML or high-risk MDS. This study was designed to assess whether the addition of nivolumab to azacitidine was safe and effective."
During the study, patients received azacytadine intravenously or subcutaneously, with nivolumab given as an infusion. Around 11 percent of patients suffered from severe or potentially life threatening side effects, with the majority being successfully treated.
The average overall survival was just over 6 months, with the survival of the first relapsed patients at 10.6 percent. Due to these encouraging results, a randomised Phase III clinical trial has begun.
"We believe that implementation of clinical and immune biomarkers to select patients are likely to yield further improved outcomes with these types of therapies in AML," said Prof Daver.
The study was published in the journal Cancer Discovery.