Ocrelizumab reccommended for relapsing remitting multiple sclerosis
Ocrelizumab has been recommended by the Scottish Medicines Consortium to treat relapsing remitting multiple sclerosis (RRMS) in adults.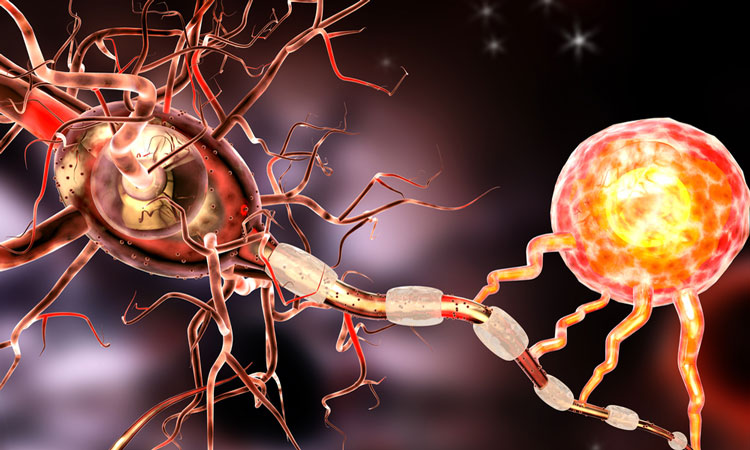 The Scottish Medicines Consortium (SMC) has today recommended ocrelizumab as a treatment option for relapsing remitting multiple sclerosis (RRMS) in adults with active disease defined by clinical or imaging features who are contraindicated or otherwise unsuitable for alemtuzumab.
The announcement marks a major milestone for Scotland where there are over 11,000 people living with multiple sclerosis. Scotland has one of the highest incidences of multiple sclerosis in the UK with Orkney recording the world's highest rate.
RRMS is the most common type of MS and is characterised by episodes of new or worsening signs or symptoms (relapses) followed by periods of recovery. Ocrelizumab is a first-in-class therapy with twice-yearly dosing and has one of the least burdensome monitoring requirements compared to other currently available infusion based treatments in RRMS.
Ocrelizumab is licensed for both relapsing multiple sclerosis (RMS) and primary-progressive multiple sclerosis (PPMS) in over 68 countries globally, with over 70,000 people having been treated with this first-in-class treatment.
"This is really welcome news for people with relapsing MS in Scotland, as it gives them access to proven treatment alongside people in the rest of the UK," said Linden Muirhead, Director, Information and Engagement at the MS Trust. "We are also hopeful that ocrelizumab will be made available for those with early primary progressive MS across the UK in the near future. There are currently no treatments that can slow the progression of this form of the disease, in which disability accumulates significantly faster than for those with the relapsing form."
Ocrelizumab has been shown to reduce relapses per year by nearly half, slow the worsening of disability, and reduce the number of new MRI lesions over a 96 week controlled treatment period compared with subcutaneous interferon beta-1a. Ocrelizumab has also been shown to have a safety profile generally comparable to subcutaneous injection interferon beta-1a comparative control groups (44 mcg administered three times per week). 
Rates were generally comparable in both groups for serious adverse events and serious infections compared with patients in the interferon beta-1a comparative control groups. The most common reported adverse events include infusion-related reactions, upper respiratory tract infections, nasopharyngitis, headaches and urinary tract infections.
Ocrelizumab is the first and only licensed treatment for (early) PPMS which means the process for reimbursement is complex. In clinical trials, ocrelizumab has shown it could delay the need for a wheelchair by seven years in people with PPMS, compared to placebo.
"We are thrilled that people in Scotland with RRMS can now access and benefit from ocrelizumab. However this isn't the end of our journey in supporting the MS community in Scotland," said Dr Marius Scholtz, Integrated Franchise Leader, Neuroscience, Roche Products Ltd, UK. "We want people with early PPMS, a much harder-to-treat form of the illness that devastatingly has no current disease-modifying treatment available on the NHS, to have access to ocrelizumab, and will continue to work with the SMC to make sure that this happens as soon as possible."