Ideal for single-use purification processes and high volume fluid transfer
New from AdvantaPure is AdvantaSil High Pressure unreinforced silicone tubing, a high quality, cost effective solution designed to deliver increased flow rates and reduce processing time…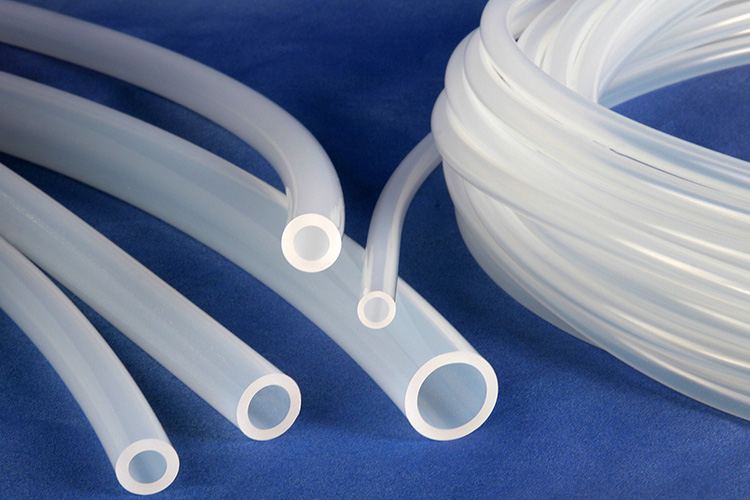 The tubing's unreinforced characteristic allows for limited pumpability up to 30 psi back pressure and makes it easier to see process fluids. AdvantaSil High Pressure is the optimal choice for single-use applications such as TFF, virus filtration, inline integrity testing of filtration assemblies, and high volume fluid transfer. 
Gregg Donovan, AdvantaPure's Product Manager, noted that "The demand for translucent, flexible, unreinforced silicone tubing that can handle higher pressures was clear. AdvantaSil High Pressure offers burst pressures that are more than triple those of standard silicone transfer tubing".
Extruded from USP Class VI, platinum-cured silicone, AdvantaSil High Pressure is designed for single-use, although it is not limited only to disposable applications. The tubing handles short run peristaltic pump applications requiring 30 psi back pressure, and most sizes offer full vacuum capability. Because the tubing does not contain braid reinforcement, particulate shedding that can occur when cutting braided hose is eliminated. AdvantaSil High-Pressure silicone tubing operates with temperatures ranging from -65°F to 400°F (-53.9°C to 204.4°C).
AdvantaSil High Pressure has undergone extensive physical, chemical and biological testing and meets USP Class VI, FDA, ISO and European Pharmacopoeia standards. Additionally, full BPOG extractables testing has been performed by a fully-accredited, third-party test lab. The platinum silicone tubing contains no animal derived ingredients and is sterilisable by autoclave or gamma irradiation. It's made by AdvantaPure in the US and stocked in seven sizes from 1/8″ through 1" I.D.
For more information on AdvantaSil High-Pressure unreinforced silicone tubing, visit click here.