Health Canada issues NOC/c for oral myeloid leukaemia therapy
Health Canada has issued a Notice of Compliance with conditions for the first oral drug for acute myeloid leukaemia, a rapidly progressing condition…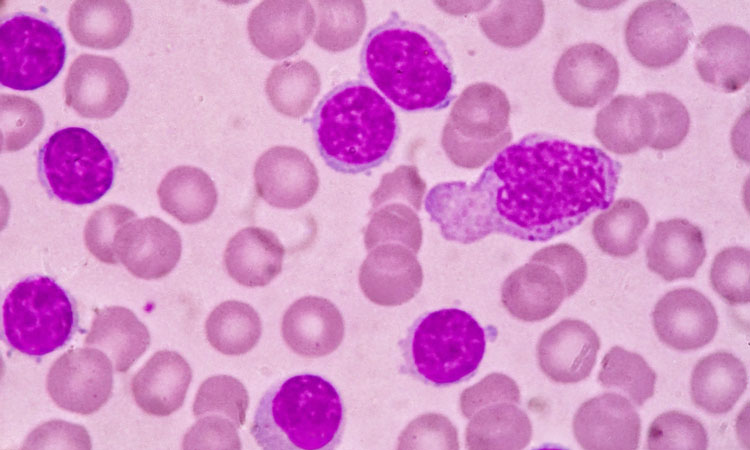 Health Canada have issued a Notice of Compliance with conditions (NOC/c) for the first oral targeted therapy for patients with relapsed or refractory acute myeloid leukaemia and an IDH2 mutation.
Celgene made the announcement regarding the drug enasidenib (IDHIFA), to treat adult patients with relapsed or refractory (R/R) Acute Myeloid Leukemia (AML) with an isocitrate dehydrogenase-2 (IDH2) mutation. Treatment with enasidenib should be initiated following confirmation of IDH2 mutation through a validated test.
This drug is the first, and currently only, Health Canada approved oral targeted inhibitor of the IDH2 enzyme for patients with R/R AML and an IDH2 mutation – between approximately 8 and 19 percent of all AML patients.
"AML is a complex and heterogeneous disease, making it difficult to treat. Treatment is especially challenging in patients with relapsed or treatment refractory disease. Until now in Canada, we did not have a therapy that specifically targets the metabolic abnormalities unique to AML patients with an IDH2 mutation," said hematologist Dr Andre Schuh from the University Health Network in Toronto.
"Our goal as leukemia physicians is to provide efficacious and minimally-toxic therapies that target the unique molecular features of a patient's AML. Having an option that specifically targets IDH2-mutated AML is a step forward in this direction." 
"AML is a debilitating disease that progresses rapidly, having a negative impact on the quality of life for patients and their families," said Jackie Manthorne, President and CEO of the Canadian Cancer Survivor Network. "It is our vision that AML patients have numerous treatment options available to them to help manage their disease and we are encouraged to see a new door open for those with the IDH2 mutation."
The efficacy of this drug was evaluated through a Phase II open-label, single-arm, international, multicentre clinical trial, using the drug in 105 patients. Responses were assessed by an investigator and an Independent Adjudication Committee (IRAC).
Acute myeloid leukaemia is a cancer of the blood and bone marrow. It is the most common form of acute leukaemia affecting adults, and often rapidly progresses.