Acting FDA Commissioner named
As Dr Scott Gottlieb steps down from his role next month, Dr Ned Sharpless has been announced as his short-term replacement…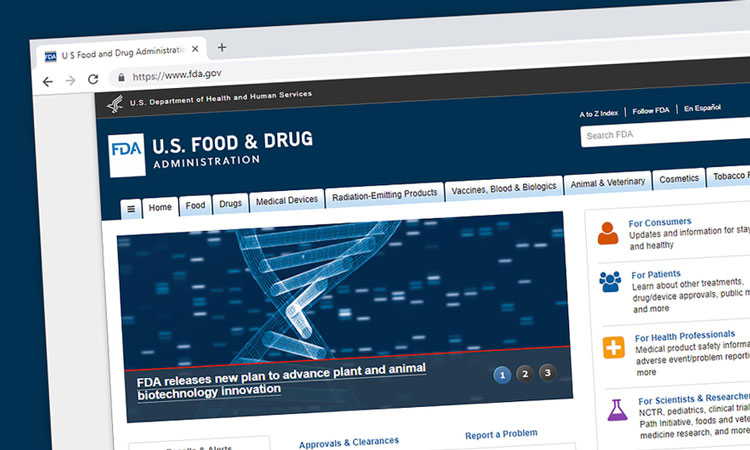 An acting FDA Commissioner has been named as Dr Ned Sharpless.
When the current commissioner, Dr Scott Gottlieb steps down next month, Dr Ned Sharpless will look to take over the position. Currently the director of the National Cancer Institute, Dr Sharpless is a physician-scientist and ran the Lineberger Comprehensive Cancer Center at the University of North Carolina before taking over the NCI in October 2017.
The announcement was confirmed by the Health Secretary Alex Azar, at a hearing before the House Energy and Commerce health subcommittee, and was initially reported by Fox Business Network.
"Dr Sharpless' deep scientific background and expertise will make him a strong leader for FDA," Azar said in a statement. "There will be no let-up in the agency's focus, from ongoing efforts on drug approvals and combating the opioid crisis to modernising food safety and addressing the rapid rise in youth use of e-cigarettes."
Dr Sharpless supported Dr Gottlieb's aggressive push to increase tobacco and e-cigarette regulations, and while it reamins unclear whether he will be given the position, it seems likely that he will, in fact, replace Dr Gottlieb.
Dr Sharpless knows the biotechnology industry, and the drug development process, whilst also co-founding two early stage biotech companies: G1 Therapeutics and HealthSpan Diagnostics. G1 Therapeutics developed cancer drugs that raised $108.6 million in a 2017 initial public offering and HealthSpan Diagnostics is a company that develops blood tests.
"One of the things that made me appealing to the White House was that in addition to working in research and as a cancer center director, I'd had some work in the commercialization of ideas, from a basic science lab into a Phase 2 trial asset," Dr Sharpless told STAT in a 2018 interview, shortly after taking over NCI.
Having worked for the National Institutes of Health, Dr Sharpless would often speak about how the NIH could work closely with the FDA, also expressing a long-term interest in artificial intelligence.
Douglas Lowy, NCI's deputy director, will serve as acting director of the cancer research institute while Sharpless serves as acting director of the FDA.