Setting the standard for water quality measurement and control
A brief overview of how SWAN Analytical Instruments helps to ensure water quality with analysers to measure trace ozone and total organic carbon (TOC).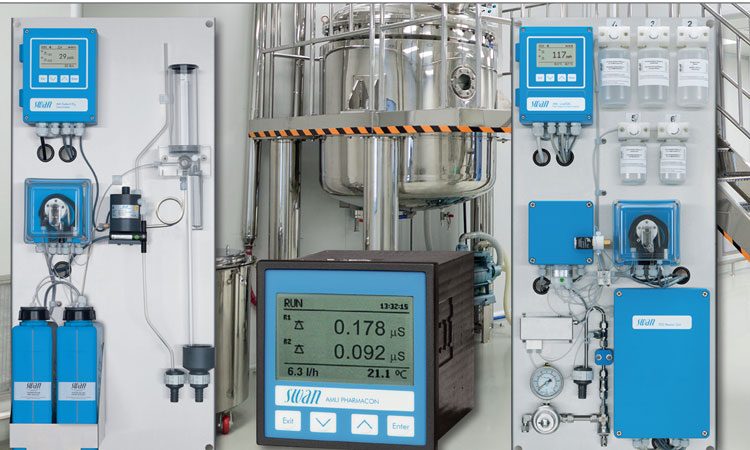 SWAN Analytical Instruments set the standard for the measurement and control of many water quality parameters including TOC, ozone, conductivity and chlorine.
SWAN instrumentation complies with pharmacopoeia standards and is delivered ready to use for easy system integration providing user-friendly operation and low maintenance. SWAN also provides straight forward IQ/OQ/PQ packages for simple instrument qualification.
SWAN AMI Codes-II ozone analyser
Ideally suited for the unattended detection of trace concentration of ozone.
Measurement range of 0-500ppb with a detection limit of 1ppb
No membrane, no electrolyte, minimal maintenance
Automatic zero-point detection as part of every measurement for assured long-term stability
Simple performance verification with optical filter set
No sensitivity loss in absence of ozone.
SWAN AMI Line TOC analyser
Reagent-free measurement of TOC by UV oxidation and differential conductivity detection
Continuous measurement of TOC (1-1,000ppb)
Fast response time to any TOC excursions
Grab sample measurement at the push of a button
System suitability test according USP <643> and EP 2.2.44.
Automatic addition of standard solutions
Factory tested and ready for installation and immediate operation.
SWAN Analytical Instruments are focused on providing water quality analysis solutions to meet your pharma water quality compliance requirements.