Pharmaceutical company and its former executives charged for drug trafficking
The US government has filed criminal charges against Rochester Drug Co-Operative (RDC), one of the largest pharmaceutical distribution companies in the US, and its former CEO Laurence Doud III and former Chief of Compliance Officer, William Pietruszewski.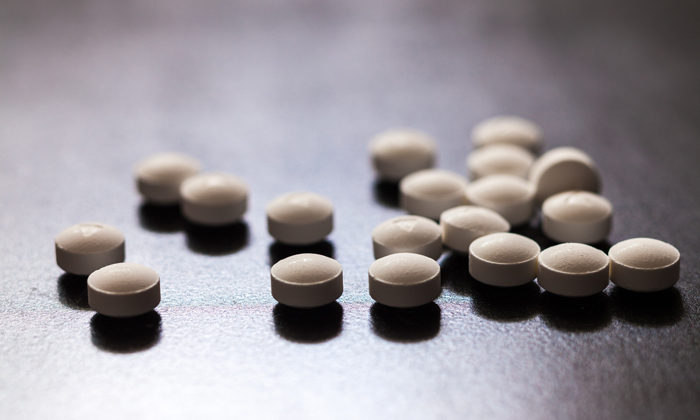 They have been officially charged with conspiracy to distribute controlled substances oxycodone and fentanyl for non-medical reasons, conspiracy to defraud the Drug Enforcement Administration (DEA), and purposefully failing to file suspicious order reports to the DEA, amounting to acts that contributed to the opioid crisis.
These are the first criminal charges for a pharmaceutical company and executives in the US' opioid crisis. It signifies a groundbreaking move by the government to try to combat the epidemic, which kills 130 Americans every day, according to the Centers for Disease Control and Prevention. 
"This prosecution is the first of its kind: executives of a pharmaceutical distributor and the distributor itself have been charged with drug trafficking, trafficking the same drugs that are fueling the opioid epidemic that is ravaging this country," said US Attorney Geoffrey S Berman in a statement. "Our office will do everything in its power to combat this epidemic, from street-level dealers to the executives who illegally distribute drugs from their boardrooms." 
According to the complaint, RDC received and filled more than 1.5 million pharmaceutical orders but only reported four suspicious orders to the DEA out of the approximately 8,000 it should have reported in order to avoid the DEA opening an investigation, which would result in its consumers being shut down and a negative impact on profit.
This was allegedly done under the direction of Doud and Pietruszewski, as well as other senior executives. Additionally, during this time, RDC "knowingly and intentionally" distributed these "highly addictive opioids" to consumers that it knew were being sold and abused and dispensed to those for non-medical reasons, in violation of federal narcotics laws.
RDC also continued to distribute controlled substances to pharmacies that triggered "red flags" of diversion, including:
Dispensing controlled substances in large quantities
Dispensing primarily controlled substances
Dispensing quantities of controlled substances in amounts consistently higher than accepted medical standards
Accepting a high percentage of cash for controlled substance prescriptions
Dispensing to out-of-state patients
Filling controlled substances prescriptions issued by practitioners acting outside the scope of their medical practice, under investigation by law enforcement, or on RDC's "watch list"
Accepting pharmacies that had been terminated by other distributors.
According to the complaint, at Doud's behest, the company continued to oversupply these opioids to obtain larger profit.
"We made mistakes," Jeff Eller, a company spokesperson said in a statement. "RDC understands that these mistakes, directed by former management, have serious consequences."
RDC agreed to a non-prosecution consent decree and agreed to pay a $20 million penalty. It will be monitored by the government for the next five years.
Both executives face a maximum sentence of life in prison and a minimum of 10 years for drug trafficking and a maximum of five years for defrauding the government. Pietruszewski has pleaded guilty and Doud has pleaded not guilty.