Manufacturing of paediatric medicines set to improve with new investments
A pharmaceutical company and a local council have announced investments to improve paediatric medicines manufacturing.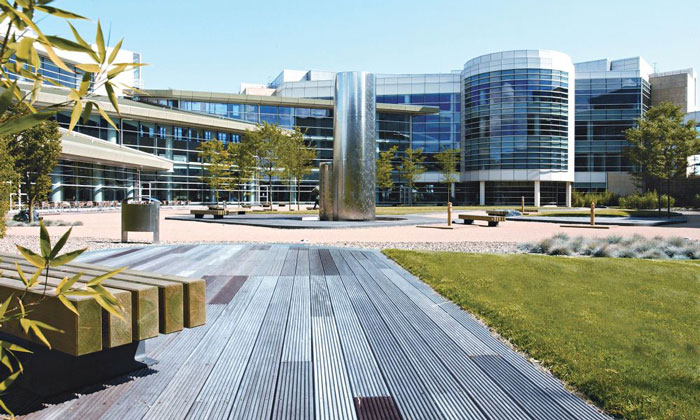 Discovery Park in Sandwich, Kent, UK (copyright: Discovery Park).
New investments have been announced for the drug discovery and science research and development site, Discovery Park, in Sandwich, Kent, UK. It aims to improve patient-centric design and manufacturing capability for paediatric medicines in clinical trials.
A £5 million investment, made by pharmaceutical company, Pfizer, will enable scientists to explore methods of making medicines more palatable with flexible dosing for children.
Pfizer's pharmaceutical science group houses a small molecule pilot plant that manufactures medicines for use in clinical trials worldwide.
"This investment demonstrates Pfizer's continuing focus on innovation in advanced manufacturing and highlights our patient first approach: ensuring that cutting-edge technology can be used to design and manufacture medicines for clinical trials that are palatable for children with the most serious illnesses," said Julian Thompson, Pfizer's Sandwich site head. "Today's announcement builds on a series of investments we have made to this site over the last few years and further reinforces our commitment to progressing science here in the UK."
Kent County Council has also provided an additional £5 million through the East Kent Growth Fund. 
"We are delighted to announce that Kent County Council is investing £5 million in a new venture capital fund aimed at supporting SME Life Sciences businesses at Discovery Park," added Paul Carter, Leader and Cabinet Member for Health Reform, Kent County Council. "This builds on efforts made by KCC and partners in the Sandwich task force, which helped to secure the site over the last seven years and has grown business investment. There are now 3,500 people employed on the site, 1,100 more jobs on the site than when the task force was set up.
"Our investment, coupled with Pfizer's ongoing contribution to the site and surrounding life sciences community, will boost Kent's position as a centre for scientific excellence in the UK. We are pleased to be working together with Pfizer, Kent's universities and other key partners in the Kent economy to develop this initiative."
Related topics
Related organisations
Related people