Phase III programme for the use of otilimab for rheumatoid arthritis launched
A Phase III clinical development programme testing otilimab in patients with RA has begun.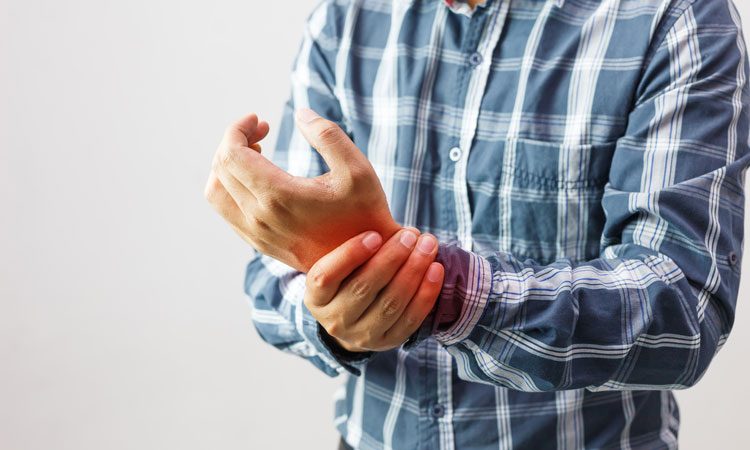 A Phase III clinical development programme testing otilimab in patients with moderate to severe rheumatoid arthritis (RA) who have had an inadequate response to disease modifying antirheumatic drugs (DMARD) or targeted therapies has been launched by pharmaceutical company, GSK.
The move follows a successful Phase II study with the investigational anti-granulocyte macrophage colony-stimulating factor (anti GM-CSF) monoclonal antibody last year.
The data from this, said Dr Hal Barron, chief scientific officer and president of R&D at GSK, showed "encouraging clinical benefits" in patients treated with the drug.
"The unique Phase III studies, designed in consultation with regulators, will help us understand how this potential new medicine could benefit appropriate patients living with rheumatoid arthritis," Dr Barron said.
The Phase III clinical programme (ContRAst) is the first in RA to include head-to-head comparisons of otilimab with current treatments across all pivotal studies and it compares the drug against two treatments with different modes of actions: tofacitinib (a Janus Kinase (JAK) inhibitor) and sarilumab (an anti-IL6).
The programme (which comprises three pivotal studies and a long-term extension once) will also include a broad range of difficult-to-treat patients who have had an inadequate response to or have been unable to tolerate currently available treatments.
When the first patient is dosed with the drug, a milestone payment of €22 million will be made to MorphoSys, from which GSK licensed rights to the drug in 2013.
"We are delighted that our licensing partner GSK continues its development efforts with otilimab with this Phase III development programme," said Malte Peters, Chief Development Officer of MorphoSys. "Rheumatoid arthritis is a chronic and debilitating autoimmune disease with a high medical need for alternative treatment options for patients suffering from moderate to severe forms of this disease."
Otilimab is yet not approved for use.