First patient enrolled on clinical study for denosumab biosimilar
An integrated Phase I/III trial has enrolled its first patient to test a biosimilar for denosumab to treat postmenopausal osteoporosis.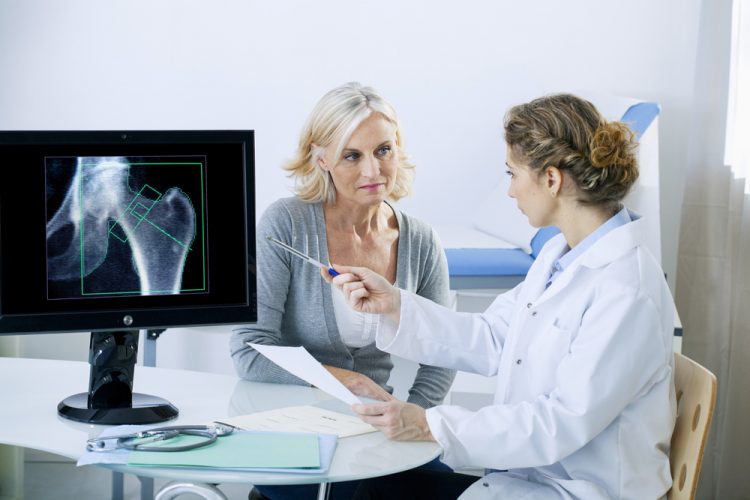 The first patient has been enrolled in ROSALIA, an integrated Phase I/III clinical study for a proposed biosimilar to denosumab. The study aims to confirm that the biosimilar matches the reference medicine in terms of pharmacokinetics, efficacy, safety and immunogenicity in patients with postmenopausal osteoporosis.
Denosumab is a monoclonal antibody designed to recognise and attach to the RANKL protein, an activator of osteoclasts, which are cells involved in breaking down bone tissue. By attaching to and inhibiting RANKL, denosumab decreases the production and activity of osteoclasts, resulting in a reduction of bone loss and subsequently a reduction in the likelihood of fractures and other serious bone complications.
The study is being conducted by Sandoz, a Novartis division. The primary endpoints for the trial include percentage change in lumbar spine bone mineral density.
"People with the bone disease osteoporosis are more likely to fracture or break a bone, causing pain and restriction of mobility, which can be extremely debilitating," said Florian Bieber, Global Head of Development, Sandoz Biopharmaceuticals. "As we progress our development programme for proposed biosimilar denosumab, we believe it gives patients hope for early and expanded access to advanced biologic medicines, which may change the course of their disease."
Approximately 520 postmenopausal patients with osteoporosis will be randomised to receive either biosimilar denosumab or the reference medicine for one year.
we believe it gives patients hope for early and expanded access to advanced biologic medicines
Following this period, patients receiving the reference medicine will be randomised again to either continue with a third dose or transition to the biosimilar until 78 weeks of treatment.