Product Hub: Rigaku Raman Technologies
Bree Allen, Vice President and General Manager at Rigaku Raman Technologies, discusses their new handheld Progeny™ raw material analyser.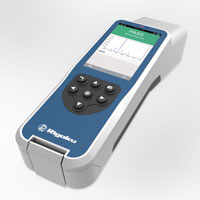 Rigaku Raman Technologies, a division of instrumentation giant, Rigaku Corporation, provides advanced analytical solutions that enable customers to achieve rapid lab-quality results any time and in any location. Following on from the Xantus Mini™, Xantus 2™ and FirstGuard™ portable analysers, the company has now launched Progeny™; the first handheld Raman analyser designed to be customisable and flexible for seamless integration into any work environment.