On-demand webinar: Extractables profiles for chromatography resins
Extractables studies for chromatography resins based on the adapted requirements of the USP <665> support risk evaluation for chromatography steps.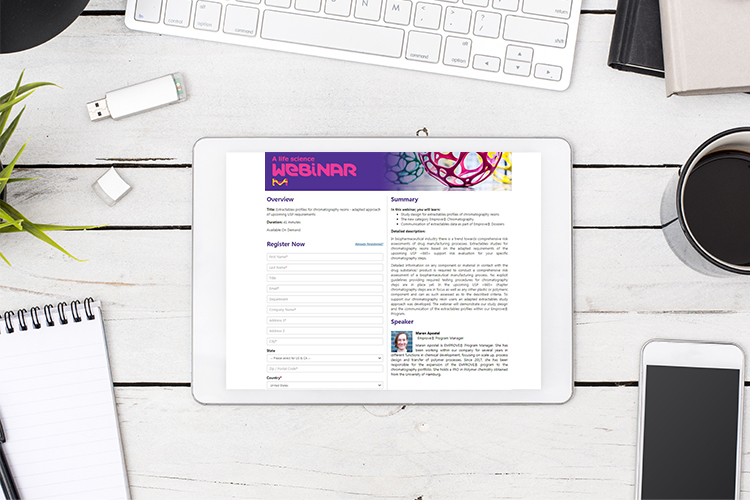 To conduct comprehensive risk assessment in biopharmaceutical manufacturing, detailed information on any component or material in contact with the drug substance/ product is required. There are no explicit guidelines on testing procedures for chromatography steps yet. In the upcoming USP <665> chapter, chromatography steps are in focus as well as any plastic or polymeric component. The webinar demonstrates an adapted extractables study approach developed to support chromatography resin users.