On-demand webinar: Designing an End-to-End Sterility Assurance Program
Sterility assurance for a pharmaceutical product is critical, and includes many aspects outside of the actual sterilization cycle or aseptic process.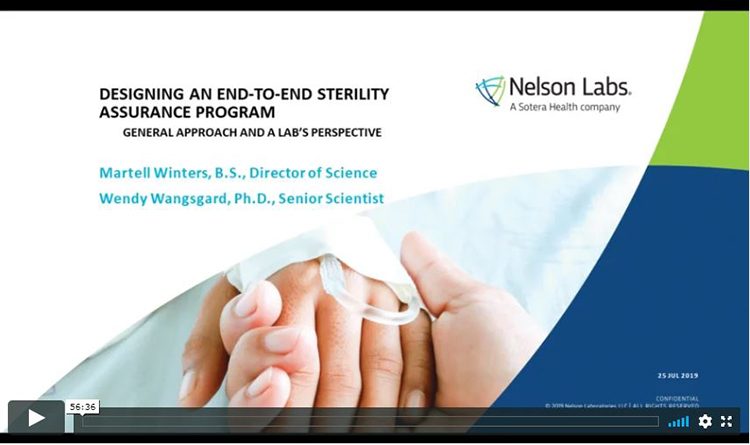 There is some recent movement in the health care industry regarding the term End-to-End Sterility Assurance, along with a document being written through AAMI to provide guidance on the topic. Effective sterility assurance includes extensive collaboration with parties across the product life cycle. In the webinar we will address the various aspects of sterility assurance and provide guidance on establishing a complete program.