Uncover the potential of your lab – discover how digital transformation can be so much more than just insights

ABOUT THIS ROUNDTABLE
The pace of innovation in pharma is accelerating and significant investment needs to be made for the laboratory to keep up. Labs need to transform to become digitally enabled and globally connected to enable innovation at scale.
Through the virtual session, you will gain an understanding of how deploying a data management solution has helped organisations implement new methodologies and transform workflow processes.
The panel discusses best practices and their experiences of digital transformation, as well as exploring how digital transformation can help accelerate decision making, optimise processes and remove operational inefficiencies.
Key learning outcomes:
Find out how deploying a data management solution has helped organisations to implement new methodologies and help transform workflow processes
Learn about more than just automated efficiencies, but the tangible benefits of this.
The potential costs savings, the increased efficiencies and ultimately a competitive advantage in the market.
Register
Speakers
Chris Butler, Senior Principal Data Scientist, AbbVie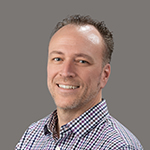 Chris joined Abbott/AbbVie in 1996 in the Diagnostics Division as an Associate Scientist. After a couple years in the Diagnostics Division, Chris moved over to the Pharmaceutical Products Division where he worked as a Scientist in the Oncology therapeutic area. In 2001, Chris transitioned to a role in IT where he has spent the majority of his career supporting the R&D organisation. Chris has been the primary architect for many R&D databases and is currently working on digital transformation projects across AbbVie.
Chris has published his scientific research in peer reviewed journals and presented at national and international conferences. Chris attended St Cloud State University in MN and received his BS degree in both biology and chemistry. He then attended the University of Illinois at Chicago where he received his MS degree in molecular biology and biochemistry.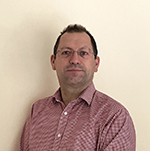 Andy Firth, Senior Manager, Analytical & Laboratories at Vectura Pharmaceutical Development
Andy has over 27 years' experience in the pharmaceutical and healthcare industry. He has held senior laboratory positions in both QC and R&D covering many dosage forms with big pharma and large CDMOs. Andy joined Vectura three years ago and was given the responsibility for the digitisation of the Vectura laboratories. The Digital Lab project was born and he continues to sponsor this project to bring both data integrity and efficiency improvements to the business.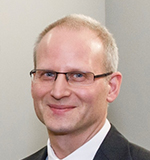 Dr Rolf Jautelat, Bayer Pharmaceuticals
Rolf is heading the function Strategy and Business Transformation as part of Drug Discovery Sciences at Bayer Pharmaceuticals. He is involved in organising the digital landscape and driving the digital transformation for R&D Pharmaceuticals. He has over 20 years of experience with drug discovery projects focusing on cardiovascular drugs, targeted anti-cancer agents, antibody-drug conjugates and new ophthalmic agents. Furthermore, he was engaged in the design of Chemistry Information Systems, first at Schering AG and then later at Bayer. Rolf received a PhD in synthetic chemistry from the University of Hannover followed by postdoctoral studies at the Scripps Research Institute, La Jolla.