Implementing Pharma 4.0 on water systems – FAQ for increasing efficiency with TOC and conductivity
ABOUT THIS WEBINAR
Water is critical to the quality and safety of all drug products. Critical utilities such as purified water and water for injection touch almost every step of pharmaceutical manufacturing, from cleaning to batch processing. Total organic carbon (TOC) and conductivity monitoring are crucial aspects of purified water system quality and control.
The Pharma 4.0 operating model, process analytical technology (PAT) and good manufacturing practice (GMP) manufacturing are other tools to ensure water meets pharmaceutical grade requirements and regulations. All ensure data integrity and process control.
TOC and conductivity provide valuable data to manufacturers to reduce waste and increase process efficiency, specifically when monitoring in real time with online technology. Real-time data from PAT ensures a controlled and well understood process while saving sampling and analysis time.
How do you ensure your water remains pharmaceutical grade throughout the manufacturing process? How can you ensure the data meets regulatory requirements? What can you do to optimise procedures to maximise efficiency? How can you implement real-time release testing in your process?
These and many other questions will be discussed and answered during this on-demand webinar. You will learn from two experts with deep expertise in online monitoring, UPW, RTT, TOC, conductivity, cleaning validation and Pharma 4.0.
Key learning outcomes:
Explore how to optimise purified water system quality and control
Learn how real-time data can improve manufacturing productivity
Learn best practices from our experience implementing online monitoring, RTRT and Pharma 4.0 for TOC and conductivity.
Register
Speakers

Daniel Kellner-Steinmetz, EMEA Life Sciences Applications Specialist, SUEZ – Water Technologies & Solutions
Daniel Kellner-Steinmetz is the EMEA Applications Specialist for SUEZ – Water Technologies & Solutions, focusing on life science UPW and cleaning validation applications. He has eight years of experience in the Quality, Manufacturing, and Training areas of the pharmaceutical industry. Most recently, he served as the Global Product Quality Lead for several commercial products at Shire (formerly Baxter) in Vienna. Daniel holds a Bachelor of Science in Biomedical Engineering.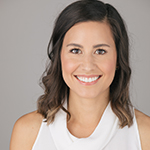 Michelle Neumeyer, Life Sciences Product Applications Specialist, SUEZ – Water Technologies & Solutions
Michelle Neumeyer is the Life Sciences Product Applications Specialist for the Sievers line of Analytical instruments at SUEZ – Water Technologies & Solutions. Previously, Michelle worked in Quality at Novartis and AstraZeneca, ensuring compliant water systems, test methods and instrumentation. Michelle has a BA from University of Colorado, Boulder in Molecular, Cellular and Developmental Biology.