TGA is a thermal analysis technique often used for content determination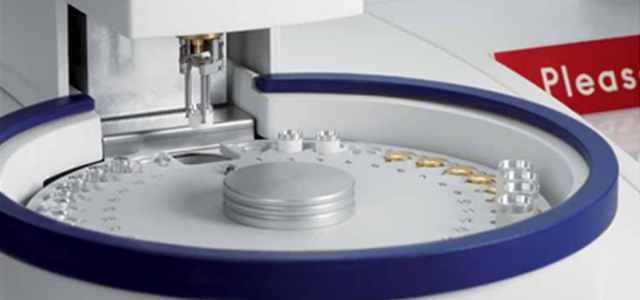 Thermogravimetric analysis (TGA) is used to characterize physical and chemical material properties as a function of temperature in a precisely controlled atmosphere. The method provides valuable information for quality control, development, and research.
Application areas include thermoplastics, elastomers, thermosets, metals and ceramics as well as a wide range of analyses in the chemical, building, food and pharmaceutical industries.
A TGA/DSC instrument is even more versatile because it combines a TGA with a DSC. The system can be coupled on-line to a mass spectrometer or FTIR spectrometer to identify the nature of evolved gaseous products. Combined with a humidity generator it can also be use to study sorption processes.
In this webinar, we will discuss the basic principles of TGA and present some interesting application examples.
What attendees learnt during this webinar:
Principles of TGA
TGA/DSC 1
Measurement possibilities
Why use TGA?
Industries and applications
Applications
Summary
Keynote Speaker
Dr. Elke Hempel, Senior Applications Physicist, Thermal Analysis

Dr. Elke Hempel was awarded a Ph.D. in Semiconductor Physics at the University of Leipzig, Germany. She then joined the Technical University Merseburg as a research assistant in Experimental Polymer Physics working on thermal analysis and structure investigations.
From 2008 to 2010 she worked at the Fraunhofer Research Institution for Polymeric Materials and Composites, Teltow. She has worked at Mettler-Toledo since 2011 as applications specialist. She uses, teaches, and supports DSC, TGA, TMA and DMA instruments at the Mettler-Toledo AG head office in Switzerland.
She is a member of the board of the German Society of Thermal Analysis (Gefta).
Supported by METTLER TOLEDO
Mettler Toledo is a global manufacturer and marketer of precision instruments for use in laboratory, industrial and food retailing applications. The Company has strong worldwide leadership positions. A significant majority of our instrument sales are in segments in which we are the global leader. In addition to a broad product offering, we have one of the largest global sales and service organisations among precision instrument companies.
Find out more: www.mt.com
Related topics
Related organisations