Brochure: Crystalline seeing is believing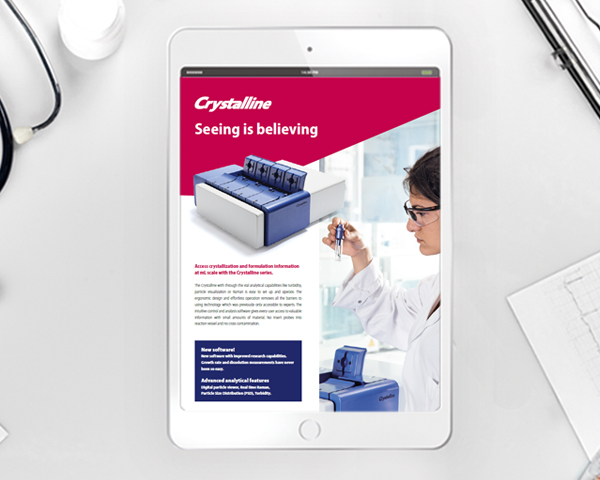 Access crystallisation and formulation information at ml scale with the Crystalline series.
The Crystalline with through the vial analytical capabilities like turbidity, particle visualisation or Raman is easy to set up and operate. No insert probes into reaction vessel! No cross contamination! The CrystallinePV combines temperature and turbidity measurements with real time particle imaging. Seeing what is happening in the vial has never been easier.
Visualisation of the crystallisation or formulation processes
Real time particle size (PSD) and shape information at mL scale
Related topics
Analytical techniques, Biopharmaceuticals, Bioprocessing, Biosimilars, Excipients, Formulation, Ingredients, Lab Automation, Manufacturing, Research & Development (R&D), Spectroscopy
Related organisations