Whitepaper: Managing Copyright Compliance in Life Sciences

Can purchased or free scientific content be reused or shared? Not necessarily, as the free white paper from RightsDirect explains…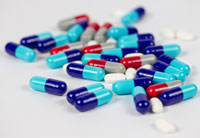 Can purchased or free scientific content be reused or shared? Not necessarily, as the free white paper from RightsDirect explains.
According to a recent survey, 81% of workers exchange information weekly with their immediate team. Of these workers, 65% believed that content could be shared if it was obtained for free.
But did you know that purchased or free scientific content does not automatically include the rights to re-use, store or share the content across your organization? In fact, storing published content in an up-to-date database, in order to monitor drug safety, can infringe on copyright. Copyright infringement not only creates risk for your company financially, but can undermine your organization's reputation.
Download RightsDirect's complimentary white paper "Managing Copyright Compliance: A Closer Look at the Pharmaceutical and Life Science Industries" to learn more about:
Common copyright misconceptions and use cases of information sharing
Why the re-use of copyrighted content matters in Life Science
How to simplify copyright compliance for your employees worldwide
Start minimizing your organization's exposure to copyright infringement now. Discover what you can do to be a good corporate citizen. Download our white paper today to find out how.
Related topics
Related organisations