Top 10 drugs by annual revenue in 2025
Researchers have revealed the top 10 drugs by annual revenue in 2025. Here, we investigate the indications that necessitate these treatments and the delivery systems they employ.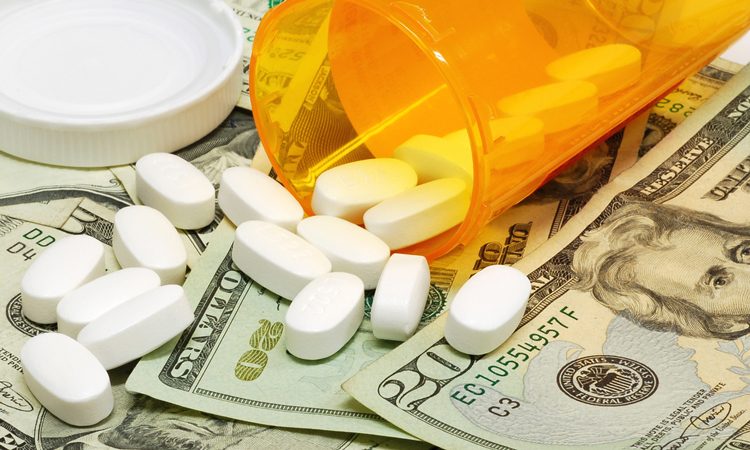 New research has uncovered which drugs are projected to have the highest annual revenue by 2025. Listed below are the top ten and their predicted profits.
1. Keytruda1 – $22.2 billion
Keytruda (pembrolizumab), produced by Merck, is an immunotherapy that is used to treat a wide range of cancers, including melanoma and non-small cell lung cancer (NSCLC). The drug works by blocking the PD-1 pathway that cancer cells use to avoid T cells.
The treatment is delivered via an intravenous (IV) drip into the arm or hand and is usually administered every three weeks, for up to 30 minutes. Generally, treatment courses run for two years.2
However, the drug can induce some side effects, including causing the immune system to attack other parts of the body, even after medication has ceased.
2. Eliquis3,4 – $18.7 billion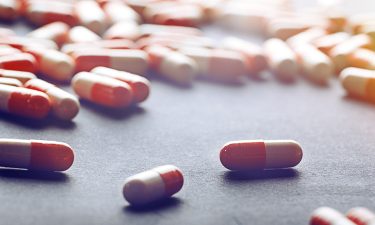 Manufactured by Bristol-Myers Squibb and Pfizer, Eliquis (apixaban) is an anticoagulant that prevents blood clots from forming in patients with deep vein thrombosis (DVT) or in patients with an irregular heartbeat. The drug works by blocking Factor Xa, which is critical in the formation of blood clots.
Expected to be the second-largest profitable drug by 2025, the medication will see significant profits for both pharmaceutical companies.
Eliquis is a tablet that is administered orally and can be crushed and mixed with certain liquids. It is generally recommended to be taken twice a day and has no special storage requirements.
The side effects from taking the Eliquis treatment include bleeding, anaemia, low blood pressure and nausea, among others.
3. Revlimid5 – $12.4 billion
Used for the treatment of several conditions, including multiple myeloma, myelodysplastic syndromes and mantle cell lymphoma, Revlimid (lenalidomide) is an immunomodulatory agent.
Revlimid, produced by Celgene, is known to affect cell processes including mitosis – how they divide and grow – and thus prevents tumours from making their own blood vessels. However, its exact mechanism of action is unknown.6
The drug is administered orally once daily and is formulated into a capsule. It is usually taken for three weeks and then stopped for one week before starting the cycle again.
It can cause side effects, including low white blood cells and low platelets or blood clotting.
4. Opdivo7 – $12 billion
Another immunotherapy drug, Opdivo (nivolumab) is indicated for the treatment of advanced lung cancer, melanoma and advanced bladder cancer, as well as other cancers.
Made by Bristol-Myers Squibb, the drug works by preventing cancer-produced PD-L1 from binding with PD-1 proteins on T cells, allowing the immune system to work against the tumours.  
It is administered via a drip directly linked to the bloodstream every two to four weeks, over 30 to 60 minutes depending on the aggressiveness of the cancer.8
Severe side effects that may be experienced as a result of taking the drug include diseases associated with various organ disorders, including the lungs (pneumonitis), intestines (colitis) and liver (hepatitis).
5. Imbruvica9 – $11.9 billion
Produced by Pharmacyclics (an AbbVie company) and Janssen (a Johnson & Johnson company), Imbruvica (ibrutinib) is indicated for a range of cancers – although only in adults, as its safety and efficacy have not been demonstrated in children.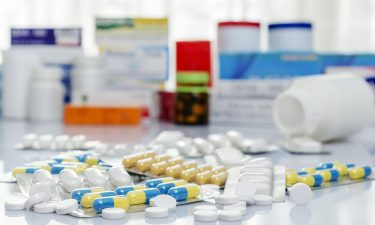 The cancers it treats include chronic lymphocytic leukaemia, previously treated mantle cell lymphoma and previously treated marginal zone lymphoma.
Imbruvica is a small molecule drug that inhibits Bruton's tyrosine kinase (BTK), which is key for the survival and multiplication of malignant B cells.10
The drug is formulated as a capsule and is taken orally once daily. Some of the side effects include pneumonia, sinusitis and low platelet counts.
6. Humira11 – $10.3 billion
Biopharma company AbbVie manufacture Humira (adalimumab), which is indicated for the treatment of inflammatory conditions such as rheumatoid arthritis, Crohn's disease and ulcerative colitis. It is usually only recommended for patients who have not responded to other medications.
Administered by subcutaneous injection, it is generally taken by patients every two weeks.
The treatment is a tumour necrosis factor (TNF) blocker, which is also immunosuppressive. Its active ingredient is a monoclonal antibody (mAb).
The serious side effects of Humira include infections such as tuberculosis (TB) and cancer, due to the weakening of the immune system.
7. Biktarvy12 – $10 billion
Made by Gilead, Biktarvy (bictegravir, emtricitabine and tenofovir alafenamide) is an oral once-daily pill.
It is intended as a treatment for HIV-1, for patients who have never had HIV treatment before or are replacing their current one.
Bictegravir is an integrase inhibitor antiviral agent. The integrase enzyme is needed by the HI virus to multiply. Tenofovir alafenamide converts to tenofovir in the body, which is a nucleotide reverse transcriptase inhibitor (NRTI) that blocks another enzyme that is necessary for the virus to reproduce. Emtricitabine is also an NRTI and it works in the same way as tenofovir.13
The drug may cause side effects such as the worsening of hepatitis B (HBV) infection, kidney infection and severe liver problems.
8. Ibrance14 – $9 billion
Ibrance (palbociclib) is used for the treatment of metastatic breast cancer and is produced by Pfizer.
Formulated as a capsule, Ibrance is taken orally once daily with food. It is taken for three weeks with a break of one week before repeating the cycle.
The treatment is a targeted therapy that inhibits CDK 4/6. Taken with other hormonal treatments, it slows the growth of both cancer and healthy cells.15
However, some of Ibrance's side effects include low white blood cell counts, pneumonitis and nausea.
9. Stelara16 – $7.5 billion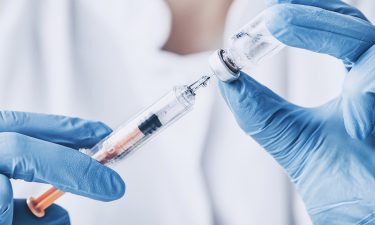 Stelara (ustekinumab) is produced by Janssen and is used as a treatment for conditions including Crohn's disease, plaque psoriasis and psoriatic arthritis.
The treatment is an immunosuppressant that reduces the risk of inflammation by blocking the IL-12 and IL-23 cytokine pathways, which are involved in the activation of T cells.
It is administered via a subcutaneous injection and stored at colder temperatures. The treatment may be used by adults and children who are at least 12 years old.17
Stelara lowers the body's ability to fight infections, resulting in an increased risk of TB and cancer as well as allergic reactions.
10. Trulicity18 – $7.2 billion
Trulicity (dulaglutide) is made by Eli Lilly and helps to decrease the levels of blood sugar in patients with type 2 diabetes.
Trulicity aids the body in producing its own insulin, causing an initial rise in blood sugar which the body reacts to. The drug limits the amount of sugar released into the blood from the liver, reduces the time food takes to leave the stomach and helps the pancreas produce insulin.
The drug is administered once per week via an injection and is a glucagon-like peptide-1 receptor agonist (GLP-1 RA).
The research was conducted by GlobalData.
References