Excipients in drug formulations
Excipients are integral components of pharmaceutical drug products. Their demand is expected to increase over the next five years owing to their ability to perform various functions such as improving active pharmaceutical ingredient (API) stability, modifying drug release and taste masking. Here, Prateeksha Kaul explores the factors and trends that have shaped the global excipients landscape, the challenges that lie ahead and the opportunities that can be tapped.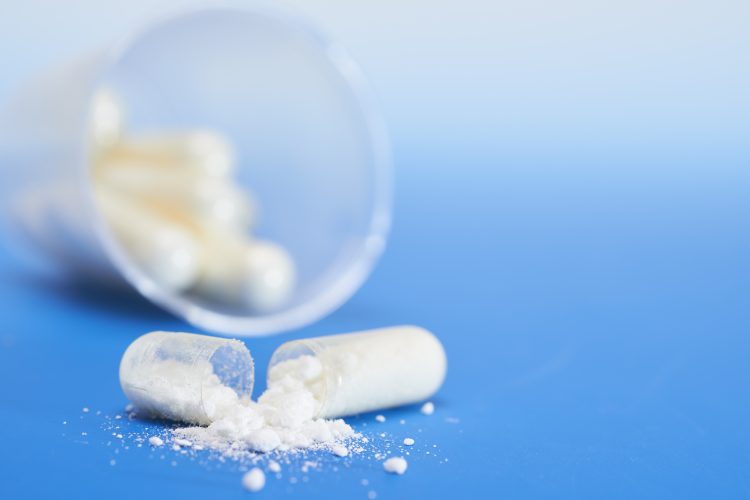 FROST & SULLIVAN'S latest analysis, 'Global Pharmaceutical Functional and Multifunctional Excipients Market, Forecast to 2023', reveals that the development of innovative drug delivery technologies, a growing generic and biosimilar drug market and an ageing population are key factors increasing demand for functional and multifunctional excipients in the pharmaceutical industry.
Market value and participation
The global pharmaceutical functional and multifunctional excipients market was valued at $8,076.4 million in 2018 and is expected to increase by over $2,000 by 2023, reaching $10,533.4 million. From a regional perspective, North America dominated the market with a share of 46.8 percent in 2018 and this region is expected to maintain its dominance over the next five years. Europe closely followed North America with a share of 23.2 percent in 2018 and Asia-Pacific (APAC) is expected to witness a CAGR of 6.5 percent over the next five years. Improvements in economic status and the healthcare industry have played a significant role in the growth of the excipients industry in Europe. However, Brexit and competition from emerging nations are expected to impact the market and regional share.
It is important to ensure that the selected excipients meet the quality and performance standards of the pharmacopoeia"
APAC has witnessed significant economic growth in the last few years and increasing awareness about improved treatment procedures has further strengthened the healthcare and pharmaceutical industry of the region. This, in turn, fosters the demand of excipients for drugs. Although ROW held the least share of 11.1 percent in 2018, the increased investment by international participants in Africa and the Middle East is expected to improve the situation over the next five years. In terms of market participation, Tier I companies including BASF, Ashland, Evonik and Roquette occupied a share of around 45 to 55 percent, thus dominating the market. Tier II companies occupied a share of 25 to 35 percent, followed by Tier III companies with a share of 10 percent.
Market by segment
The market is segmented based on chemical composition (organic and inorganic), functionality, routes of administration (oral, topical, parenteral and inhalation) and sources of origin (natural excipients and synthetic excipients). Being easy, convenient and painless are some of the benefits that makes the oral route the most preferable. Moreover, with new innovations in the oral route such as oral disintegrating tablets (ODTs) for geriatric and paediatric groups, new excipients to increase the solubility of drugs further strengthens the market growth. Parenteral route is expected to witness the highest growth rate over the next five years, owing to increased use in therapeutic categories including emergency asthma attacks, allergic reactions and migraines, diagnosing TB, local anaesthesia and immunisations. Based on origin, the naturally-derived excipients segment dominated the market due to their low cost and ease of availability. Synthetic excipients, which can be easily produced as per the desired specifications, are expected to grow at 5.6 percent in the next five years. Based on chemistry, organic excipients dominated the market with a share of 84.4 percent and is likely to maintain its dominance over the coming years.
Regulatory guidelines and excipients qualification
Since excipients can impact API performance, it is important to ensure that the selected excipients meet the quality and performance standards of the pharmacopoeia. Although there is no specific regulatory authority involved in excipient qualification, certain conditions need to be met if excipients are to be used in a drug.
There are three compendia that provide information regarding the standards, quality, purity and packaging of the substances (including excipients) that are used in pharmaceutical products. This includes United States Pharmacopoeia National Formulary (USP-NF), the European Pharmacopoeia (Ph.Eur.) and the Japanese Pharmacopoeia (JP). The compendia contain descriptions (monograph) regarding the quality standards, tests and other general conditions for the excipients to be used in a pharmaceutical substance. Thus, compliance with the compendial monograph (if it exists) is important for an excipient.
Good manufacturing practice (GMP) guidelines were released to monitor the proper use of excipients. However, the Joint IPEC-PQG GMP Guide was published in 2006 as multiple guidelines were unclear. In addition, to maintain the quality of the excipients, mandatory auditing of excipient suppliers emerged. To tackle issues such as high travel costs for on-site auditing, the concept of third-party audits emerged. Currently, two voluntary consensus standards and auditing programmes have been designed to assess excipient GMPs:
EXCiPACT Certification Scheme by IPEC (Europe and America) in association with European Fine Chemical Group (EFCG)
European Association of Chemical Distributors (FECC), UK PQG and NSF/IPEC/ANSI (American National Standards Institute) 363, which includes guidelines of the Joint IPEC-PQG GMP Guide as well as the requirements of ISO 9001:2008.
Factors impacting market growth
Although excipients impart no medicinal properties to the drug, they do have targeted roles, ranging from protecting the API to easing the manufacturing process. This, in turn, drives the need and demand of excipients for developing effective formulations. For instance, antioxidants such as ascorbic acid are used in combination with compounds that are prone to oxidation, hence, improving the efficiency of the formulation. Furthermore, the advent of new drug delivery techniques has increased the need for new, suitable excipients. However, stringent regulatory processes are one of the roadblocks to the development of novel excipients in the market.
Growth opportunity – the need for excipients with improved functionality
The continuous shift of trends in the pharma industry, including new drug development, continuous manufacturing and innovative drug technologies have contributed to a surge in demand for excipients with advanced functions. The limiting factors of current excipients have paved the way for new excipients. For example, during the process of wet granulation, increasing the amount of water, a longer massing time and a higher mixer speed tend to reduce the compactability of microcrystalline cellulose (MCC).
Demand for excipients is expected to increase owing to demand for specialised dosage forms, continuous manufacturing processes and new drug delivery technologies"
As more drugs are being developed with poor solubility, the demand for drug delivery technologies to tackle solubility issues has increased. This is owing to the fact that poorly water-soluble drugs have slow dissolution rates, which results in incomplete absorption and lower bioavailability of the drug. Thus, advanced drug delivery technologies including solid dispersion, lipid-based formulations, micronisation, solvent evaporation, co-precipitation and self-emulsifying liquid dispersion are adopted to increase the solubility quotient of the drug. However, most of the mentioned technologies require excipients as a carrier; thus, excipients that are compatible to the process are required.
Types of excipients with improved functionality
Co-processed excipients were introduced to produce excipients with added advantage including good flowability, high compressibility, excellent taste masking and better drug dissolution profile. Examples include Ludipress by BASF; Cellactose by Meggle; and Pharmatose DCL 40 by DFE Pharma.
A novel excipient, such as Soluplus®, is highly beneficial in the hot-melt extrusion process owing to its high flowability and high extrudability characteristics. Another novel excipient, Kollicoat® Smartseal 30 D, creates a moisture barrier, preventing the moisture-sensitive APIs from degradation.
For modified morphology excipients, the compendial or non-compendial excipients are mixed together with the help of low- to medium-range shear force without undergoing any chemical change. For example, in its modified form, METHOCEL™ DC2 (The Dow Chemical Company with Colorcon), improves the flowability of the formulation. Modifying molecular properties within compendial limits is another approach to innovate the excipient line. For instance, AFFINISOL™ hypromellose acetate succinate (HPMCAS) by Dow is well-suited for poorly soluble APIs.
Conclusion
Demand for excipients is expected to increase owing to demand for specialised dosage forms, continuous manufacturing processes and new drug delivery technologies. Furthermore, the need for novel excipients that reciprocate to the changing pharma trends poses a lucrative growth opportunity for the market.
About the author
Prateeksha Kaul is a research analyst in the Chemicals, Materials and Nutrition domain at Frost & Sullivan. She analyses trends and technologies in the personal wellbeing and packaging industry. Her key areas of knowledge include packaging, medical coatings, pharmaceutical and personal-care product ingredients.
Issue
Related organisations