IoT could transform the pharma industry through these steps
Adopting IoT systems as a pharmaceutical company can provide many opportunities but achieving success can be difficult. James Steiner explains how to effectively integrate IoT solutions into pharma.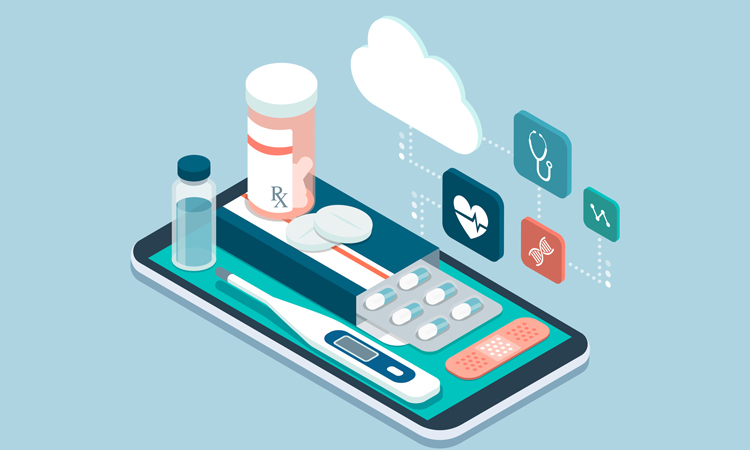 Future-facing companies across most sectors are racing to deploy Internet of Things (IoT) solutions and pharma is no exception. It is clear that smart devices have a role to play in everything, from prompting patients to take the correct amount of medication at the right time to creating rich, real-time data flows that can revolutionise the development of new treatments and drugs.
Whether connected inhalers, smart pills, implanted devices or wearables, new technologies bursting into the pharma space are potentially transformational for both patient outcomes and the fortunes of traditional pharma companies faced with business model challenges around patent cliffs. A recent forecast suggested that $251 billion in pharma sales could be at risk by 2024 for this reason.1
However, the harsh reality is that many businesses that start out embracing smart technology with enthusiasm can run into problems. Some research estimates that almost three-quarters of these projects fail.2
Often, IoT initiatives tend to fail for three reasons: organisations focus too much on the tech, they forget about the patient and they lack clear commercial focus and direction. With that in mind, here are some steps that companies can take to avoid these pitfalls and create IoT solutions that will work commercially and make life easier for patients.
Know your patient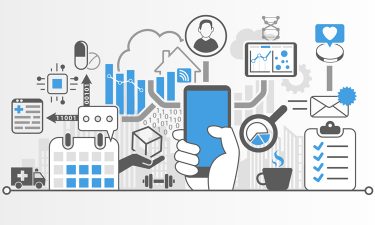 When it comes to connected devices, it is often tempting to focus design around a particular disease or design based on the capabilities of the tech. Human-centred design requires a 'people first' approach. In the case of pharma, this means getting to know the patient, their lifestyle, support systems, culture and how they access healthcare. Spending time with patient communities when designing new IoT projects yields the most success, to gain understanding from people suffering from chronic conditions such as diabetes or chronic obstructive pulmonary disease (COPD) or those living with hearing impairments or kidney disease.
Pharma companies must start to build a picture of how patients manage their condition in the context of their everyday lives. How do they interact with hospitals and clinicians? Order their medicines and other medical supplies? What is the role of carers? Or of religion – within certain cultures, religion plays a pivotal role in medical treatment and outcomes.3 In designing for patients, pharma product innovation teams also need to design for their lifestyles and consider the role of professional and personal carers. Teams must be prepared to truly immerse themselves in the patient experience and understand every aspect of where and how a technological solution might fit into and improve patients' everyday lives.
Identify the patient need
Taking a human-centred approach and placing patient need at the core of a smart device is the difference between a short-lived or poor solution kept alive by costly, continuous marketing versus a long-lasting game-changer. Moreover, if there are no genuine patient needs underpinning them, these projects risk becoming 'tech for tech's sake'.
Product and service teams need to ask: "when it comes to our patient group, which human problems are we trying to solve?" Is it managing or monitoring a complex healthcare condition? Adhering to a treatment plan? Remembering to check cholesterol/blood pressure/blood sugar at the right time of day? Are we innovating from scratch or would it be more helpful to this group to enhance or improve on a product or service which already exists?
If IoT is deployed in a way that meets a real human need, the solutions are much more likely to succeed.
Establish a clear and robust business case
Ultimately, any smart device will need to have a strong business case underpinning it if it is to have any long-term success. This may sound obvious, but the world of IoT is littered with connected devices and tech start-ups that have failed.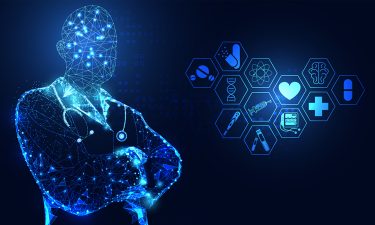 For pharma businesses, devices that automate functions, save money, increase efficiencies and make life easier will be the simplest business cases to establish and implement. These will also most probably prove to be the most effective at their requirements. In the context of pharma, these are likely to include devices that can potentially improve patient adherence to a treatment plan, provide early warnings of symptoms getting out of control or seamlessly transmit readings around blood pressure/blood sugar/cholesterol to a shared patient dashboard.
Just because you can, does not mean you should
Developing smart technology can be very costly. As such, pharma companies should always be open to the possibility that a device might not be the best approach. For example, do you really need to have sensors built into a smart plaster which tracks wound recovery or is there a simpler, more elegant solution that could be developed?
Adopt an open, collaborative culture
Two of the largest roadblocks in successful deployment of IoT are legacy tech and a company's sheer size, which can make it hard to adopt and spread the kind of agile corporate culture that supports the rapid prototyping and development of new digital products and services. In structural terms, borderless, non-linear systems require openness and interoperability to scale. In practical terms, CEOs and senior decision-makers are going to have to place a lot more trust in their tech teams and support an experimental culture.
…devices that automate functions, save money, increase efficiencies and make life easier will be the simplest business cases to establish and implement"
Pharma companies tend to be used to working in isolation from one another, with a somewhat siloed workplace culture. However, the complexity of IoT tech and the interconnected nature of big data means companies are much more likely to succeed if they are willing to work with other organisations, both within their industry and beyond and achieve much more. Take, for example, the work pharmaceutical company Pfizer has done with IT giant IBM on its tech-enabled 'Parkinson's House'.4 This house was wired with multiple connected sensors to monitor the movements of patients to help better understand the condition and unlock the door to revolutionary new treatments.
None of the potential pitfalls around this technology should dissuade pharma companies from investing. A recent report has predicted that IoT tech in the pharma industry will be worth £1.7 billion ($2.4bn) by 2020.5 The issue is more about ensuring you do it right; the above steps could make all the difference.
About the author
James Steiner is a Design Director at Method London and throughout his 20 year career, he has worked extensively in the healthcare sector. During this time, he has worked on medication adherence, chronic disease and patient support services. James' work has won a number of awards, of which one was the IDSA Business Week award for the world's first closed-loop intensive care ventilator.  
References