QA/QC & Analytical Techniques In-Depth Focus 2019
This in-depth focus includes features that examine how microbiologists can advance their methods of study, discuss the regulatory guidelines regarding genotoxic impurities and explore Raman spectroscopy as a non-invasive analysis technique.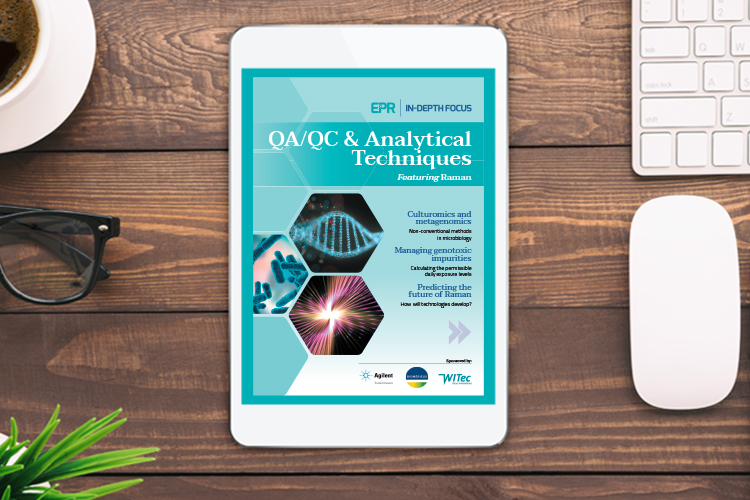 Clinical microbiologists have started using new, non-conventional methods to study the microbiology of the human gut. In this article, Jeanne Moldenhauer discusses the intricacies of culturomic and metagenomic studies and how this can advance current research.
Several organisations have developed guidelines that specifically address genotoxic impurities in pharmaceutical products. Here, Dr Sol Bobst and Gowri Sukumar discuss the regulatory landscape, testing requirements and calculation methods for occupational exposure limits.
Since it was discovered in the 1920s, Raman spectroscopy has been used in pharmaceutical research as a non-invasive way to provide chemical and structural information in situ, without any staining or complicated sample preparation. Nikki Withers spoke to Professor Kishan Dholakia to hear more about its use in industry and what developments he predicts for the future.