Spotlight: a dispersible tablet formulation to treat HIV in children
A novel formulation for dolutegravir has been developed to improve HIV treatment options for children. Dr Kimberly Smith from ViiV Healthcare discusses the benefits of this new dispersible tablet.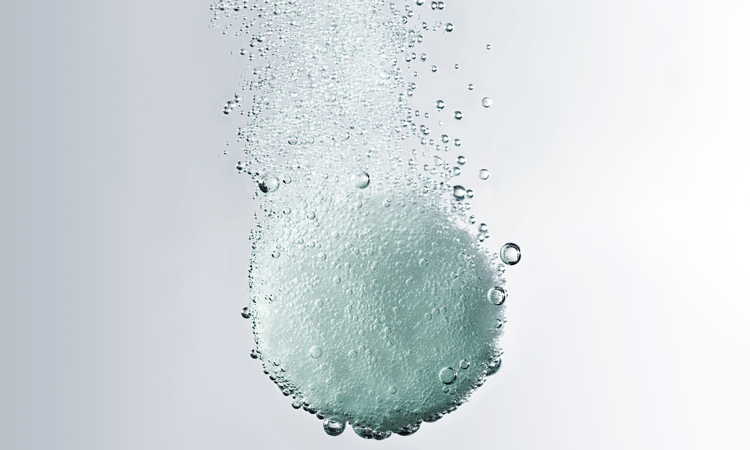 Researchers have developed a novel formulation of an HIV therapy that could help bridge the gap between adult and child treatment options by providing an alternative to an orally-administered pill.
The team behind the formulation has recently filed regulatory submissions to the US Food and Drug Administration (FDA) and the European Medicines Agency (EMA) for their dispersible formulation of dolutegravir.
European Pharmaceutical Review's Victoria Rees spoke with Dr Kimberly Smith, Head of R&D at ViiV Healthcare, to discover more about dolutegravir's new formulation.
Combatting HIV
Smith explained that dolutegravir works by preventing HIV's ability to replicate. As an integrase strand transfer inhibitor (INSTI), the drug binds to the integrase active site of HIV and blocks the strand transfer step of retroviral DNA integration, a process that is critical for HIV replication.
In the form of a 50mg tablet, dolutegravir (brand name Tivicay®) is usually administered once a day, in combination with other antiretroviral agents, to treat the condition.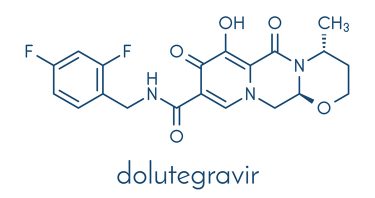 The tablet formulation was approved by the FDA in 2013 and by the European Commission (EC) in 2014. In 2016, the FDA approved a reduction in weight limit for patients eligible to take dolutegravir, from 40 to 30kg, allowing patients aged six to 12 years to be eligible for the treatment.1
The change in approval was a significant step in broadening the treatment horizon for dolutegravir. However, the issue remains that young children could still find it difficult to swallow multiple pills every day, leading the team at ViiV Healthcare to research other options.
R&D for a new formulation
The novel formulation for dolutegravir is a 5mg dispersible tablet. This design is intended to simplify the dosing regimen and offer an alternative to the existing 50mg film-coated tablet in paediatric HIV patients.
Smith said that the feedback received from patients in the HIV community was positive; giving doses to children was much easier in the form of a dispersible tablet. This led to bioavailability studies to ensure that the efficacy of the new formulation was the same as in other forms. 
Why is the new formulation a significant development?
Smith explained that the new formulation allows the medicine to be easily administered to children. Young patients can simply drink a glass of water, rather than having to swallow multiple pills or granules, and its strawberry flavouring makes it more appealing.
The tablet is formulated to contain low quantities of dolutegravir, which is beneficial for young children who may require a dose this small. As they grow and gain weight, patients will need to take higher doses, so parents or caregivers can increase the number of dispersible tablets dissolved in the water.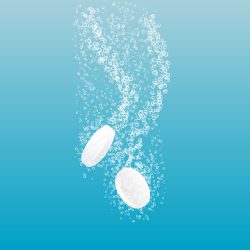 Smith highlighted that children are "disproportionately impacted by HIV," in resource-limited settings. It is estimated that 1.7 million children under the age of 15 are living with HIV, so finding a solution for this group of patients and improving their treatment options is imperative.
Smith remarked that dolutegravir has demonstrated strong efficacy, a high barrier to resistance and high tolerability. The "strong desire" to formulate the drug for children was therefore the driving force behind ViiV Healthcare's research.
Challenges during research
Conducting clinical trials in children can be more challenging than in adults, according to Smith, especially in resource-limited settings where complications such as a limited ability to refrigerate medication can affect its efficacy and safety.
Furthermore, the availability of trial sites that can enrol children poses another challenge, one of which was addressed by partnering with network research groups such as the International Maternal Pediatric Adolescent AIDS Clinical Trial Network (IMPAACT), a US National Institutes of Health (NIH)-funded paediatric HIV research group, and the Paediatric European Network for the Treatment of AIDS (Penta).
IMPAACT led the P1093 trial to investigate the safety, pharmacokinetics, tolerability and antiviral activity of dolutegravir regimens in paediatric patients aged four weeks to 18 years. This study was held in the US, Brazil, Thailand, South Africa, Zimbabwe and Malawi.
The ODYSSEY study from Penta aimed to determine how dolutegravir, as first- or second-line treatment, compared to the current standards of care in paediatric patients aged four weeks to 18 years. This was conducted across Europe, South America, Thailand, Uganda, Zimbabwe and South Africa.
The development of the dispersible formulation of dolutegravir was accelerated by at least a year"
By partnering with these groups, the researchers were able to design and oversee more conducive studies as the clinical trials could be held at established sites around the world.
"These partnerships were tremendously important and effective; they allowed us to get to this point and generate the data we needed to include in the submissions," said Smith.
Submitting the data
The development of the dispersible formulation of dolutegravir was accelerated by at least a year in order to get the product to patients faster. Smith commented that the collaborations with Penta and IMPAACT facilitated this, as they provided additional data on HIV that could be included in the submission package.
Smith hopes that ViiV Healthcare will receive positive feedback and approval for their new formulation of dolutegravir in the US later this year and predicts that approval may come later in Europe, perhaps towards early 2021.
Conclusion
The new dispersible formulation of dolutegravir could provide children with HIV with an easier way to take their medication and for their dosages to be increased with age.
Smith hopes that this formulation of dolutegravir will become widely available, as it is "critical" that children living with HIV can receive the appropriate treatment.
References
Tivicay® [Internet]. Viivhealthcare.com. 2020 [cited 15 January 2020]. Available from: https://viivhealthcare.com/en-gb/our-medicines/tivicay/