Resolving and mitigating medicine shortages in the EU
Drug shortages can greatly impact patients and the pharmaceutical industry. Adrian van den Hoven, Director General of Medicines for Europe, explains how to prevent and reduce the effects of medicinal scarcities in the EU.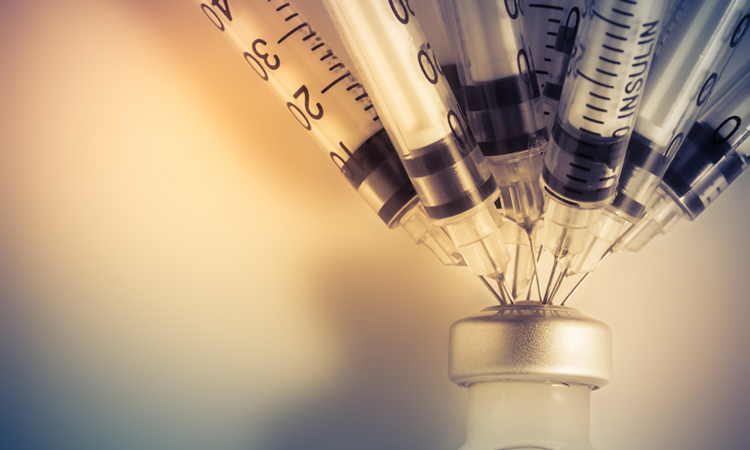 Limited availability of drugs can result in essential medication not reaching patients. European Pharmaceutical Review's Victoria Rees spoke with Adrian van den Hoven, Director General of Medicines for Europe to discover why drug shortages occur in the EU and how it can be combatted.
When defining 'drug shortages', van den Hoven highlighted that the high number of shortages reported does not accurately reflect the much smaller number of 'real' shortages. He established a distinction between general scarcities and genuine molecule shortages, the latter being what Medicines for Europe is primarily concerned about.
The former, he explained, are pricing, reimbursement or market-related stockouts where a brand may not be available, but the molecule is obtainable from a different brand at a higher price. Although this is considered a problem, the active pharmaceutical ingredient (API) can still be obtained.
What causes a shortage?
Issues at facilities
A common reason for molecule shortages is issues at facilities; this could be a fire, a lack of production capacity or good manufacturing practice (GMP) or a quality issue resulting in a factory temporarily suspending work.
Van den Hoven highlighted that a prevalent issue is the impact of the financial crisis of 2008, which prompted governments in Europe to apply strict cost containment policies on generic medicines, with the objective of trying to lower their costs.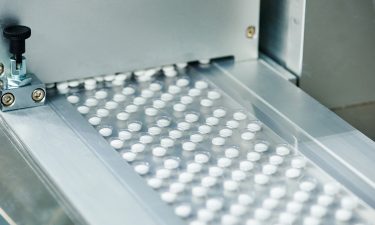 He explained that although these are well intended, it has reduced the number of companies supplying the market, resulting in a decline in the number of manufacturers willing to supply certain generic medicines. Van den Hoven remarked that this decrease in production has been a trend for complex, older, generic medicines such as injectable forms of hospital medicines, injectable antibiotics, injectable oncology products and anaesthetics. As these are complex to manufacture, companies are restricted from earning profits due to the aforementioned government measures, so fewer companies are willing to continue to invest in this kind of manufacturing, resulting in an over-reliance on a few manufacturing sites.
Chinese exports
Another key factor impacting the supply of medicines is the range of ingredients that originate or are manufactured in China. This can include the API or key intermediates.
Van den Hoven said that the three biggest manufacturing regions for chemical ingredients are China, India and Europe. However, because China has been working to consolidate its chemical industry, this can be problematic. Inefficient companies, the need for improved environmental policy and tax or other domestic reasons have led the country to adopt an internal policy that has impacted supply, as fewer exports are coming out of China.
According to van den Hoven, this has destabilised the Indian and European producers of chemical ingredients, as they have not been able to absorb the excess demand resulting from China reducing its position in the global market. "This is something that will take a little bit of time to adjust to," he concluded.
Packaging serialisation
Although a seemingly simple procedure, it can impact on manufacturing speed and capacity"
The third factor that van den Hoven discussed was the application of serialisation, introduced with the Falsified Medicines Directive (FMD), which includes the barcoding of pharmaceutical packaging to combat falsified medicines and counterfeits.
Although a seemingly simple procedure, it can impact on manufacturing speed and capacity due to unprecedented complexities. He explained that serialisation, whilst beneficial, has slowed manufacturing due to longer processing schedules and increased communication between contract and other manufacturers.
"From our perspective, these are the three major factors causing, not necessarily shortages, but at least supply constraints," van den Hoven summarised. 
Tackling the situation
Three solutions were proposed by van den Hoven, which he believes could resolve the issue of medicinal supply shortages. First, measures could be put in place to incentivise companies to expand manufacturing capacity; either by building new manufacturing plants or expanding existing ones. However, he explained that the lack of clarity around returns on investment make companies hesitant about taking financial risks.
Medicines for Europe is currently investigating ways to adjust some of the cost containment measures to make it more attractive for companies to re-engage in markets. "We think it makes sense to encourage more companies to enter those markets so you have more manufacturers competing and supplying."
Another option is a review of the European Commission (EC) directive on procurement, and to introduce guidelines on how to modulate applications for tenders to medicines. Van den Hoven said this would allow the security of supply and investment in manufacturing to be considered, rather than price being the sole criteria.
He suggested that the manufacturing capacities of the EU should be reviewed to increase capacity, and that countries should offer tax incentives or build new manufacturing plants for older, but still essential, medicines.
Mitigating shortages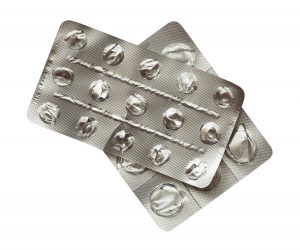 In the occurrence of a shortage or supply constraint, van den Hoven proposed that the EC should co-ordinate national strategies to reduce any impacts.
Several EU countries, including the UK, have imposed stockpiling policies due to Brexit concerns, and France and Germany are considering similar actions. However, van den Hoven suggested that this poses a risk to the EU market if limited supplies from smaller, weaker countries were transferred to bigger and more powerful ones. He is especially concerned for central and eastern European countries in case available medicine stock gets diverted.
Medicines for Europe has warned the EC about this scenario. They fear countries will seek to stockpile products that are experiencing a production supply constraint, preventing supply from reaching smaller countries.
Referring to current regulations, van den Hoven believes that the system "could be adapted to rapidly mitigate a shortage."
Having procedures in place to introduce a different API supplier quickly could be a potential solution. For example, a faster review and approval process for new suppliers could be one way to swiftly respond to and mitigate a shortage.
Van den Hoven proposed that relying on the support of small businesses, which can react quickly and shift their production output to enter the market, could be a solution. Not only would this present a business opportunity, but also a swift solution to shortages.
Relating to this, van den Hoven commented that the EU has a poor regulatory system for older, complex generic medicines. At present, the system is burdensome and costly, which disincentivises companies to maintain their products on the market. He suggested the regulatory system needs improving, while maintaining high scientific standards. This could be achieved by using, for example, digital tools to automatically integrate API changes into the regulatory dossier of the finished product.
He also recommended a flexible process for reward systems. For example, a company that maintains multiple active API suppliers for a single product could pay lower fees or undergo a faster approval procedure. These regulatory changes could be introduced into the EU within one or two years, as legislation would not be required, and act as a "quick fix."
The impact of Brexit
Van den Hoven commented that, although the UK is leaving the EU, there is a transition agreement that should maintain the free flow of medicines and regulatory aspects of medicine supply.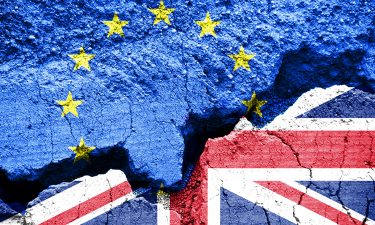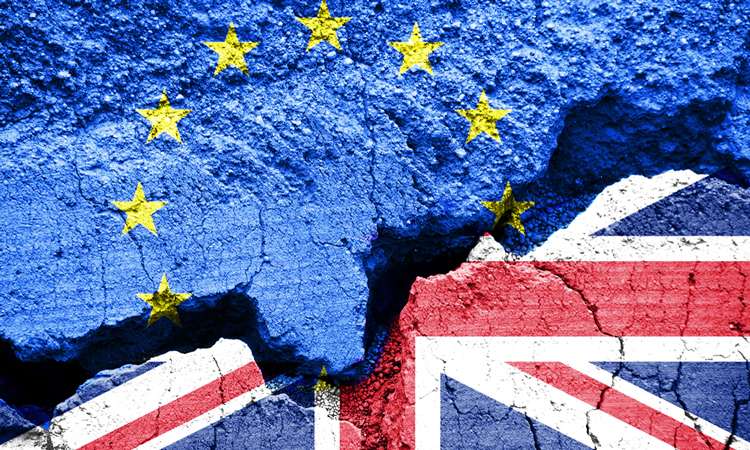 However, he noted that there are customs and procedures that will need to be introduced and applied between the UK and EU in 2021. Indeed, any ingredients or products from a third country or region would need to be tested by both the EU and UK separately, so conformity between the two would require a much longer process for medicines outside of Europe, post-Brexit.
Van den Hoven also mentioned that many medicines in the Republic of Ireland, Malta and Cyprus originate from or transit through the UK. This has resulted in confusion as to which will have to be considered for export and which are compliant with EU regulation.
"We would like to see the EU and the UK negotiate beyond the transition period and align their regulations, but we are not that optimistic this can happen within a year," he said.
Summary
Van den Hoven concluded that the EC needs to "step up" and play a bigger role," to help reduce medicines shortages in the EU.
Although, he admitted that some things are out of the control of the EC and European Medicines Agency (EMA), and that a lot of issues need to be tackled at a national level, more co-ordination is required to prevent and mitigate shortages, and amendments need to be made to current EU legislation.
Therefore, working together to combat drug shortages will help critical medication reach those patients in need.
Related topics
Brexit, cGMP, Distribution & Logistics, Drug Manufacturing, Drug Markets, Drug Supply Chain, Generics, Manufacturing, QA/QC, Regulation & Legislation, Serialisation, Supply Chain
Related people