COVID-19 update: running clinical trials during the coronavirus pandemic
In the face of the coronavirus pandemic, restrictions and extreme situations may require changes to ongoing or upcoming clinical trials. These are the key recommendations from the EC, MHRA and FDA.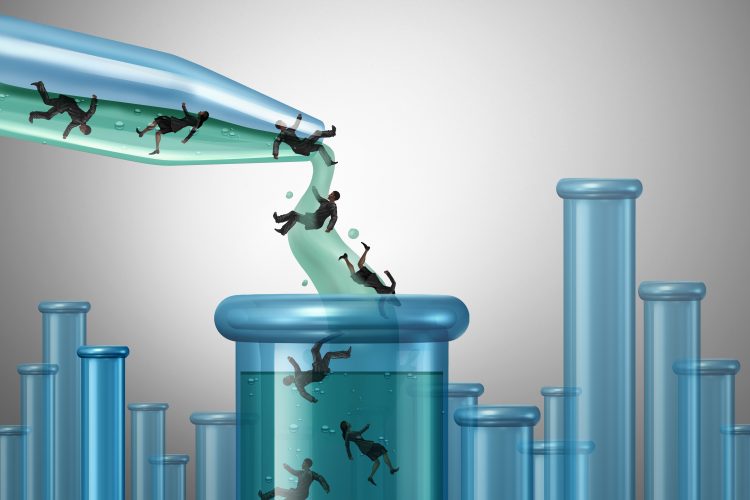 European Commission (EC)
The EC has published guidance stating that it expects restrictions of visits to healthcare facilities, changes to trial staff availability and the requirement of participants to self-isolate to pose issues with maintaining medical oversight during clinical trials.
The EC advises clinical trial sponsors to think critically about the feasibility of initiating new studies.
For ongoing trials, the commission suggests:
physical visits should be replaced with phone or video sessions where possible
suspension of further recruitment
closing of sites and possible postponement of trials in affected locations
transfer of participants to investigational sites away from risk zones or closer to their home
use of local laboratories, outside of the trial facility, to complete critical laboratory tests, imaging and other diagnostic testing if the patient is unable to get to/unsafe at the facility hosting the trial.
The guidance was agreed by the Clinical Trials Expert Group (CTEG) of the EC, the Clinical Trials Facilitation and Coordination Group (CTFG) and the Good Clinical Practice Inspectors' Working Group.
UK Medicines and Healthcare products Regulatory Agency (MHRA):
The MHRA has said it will try to be as flexible as possible with regulatory requirements during the COVID-19 pandemic, especially as trial resources, both agents and human, may be redeployed to help cope with the virus. However, patient safety is still the focus and guidance will be continually updated as necessary.
The MHRA advise that:
if a trial has been halted due to COVID-19, it does not need to be reported directly to the agency but must be noted on the trial master file, unless there is a direct participant safety issue or a medicines supply issue
patients can be provided with investigational medicinal products (IMPs) at home if they cannot get to the trial site; however, verbal consent to giving shipping information, a risk assessment and all necessary posting/storage requirements must be completed. If the patient is unable to sign for the package, a follow up phone call is required to ensure the IMPs were successfully delivered.
remote monitoring is encouraged: replacing in-person visits with phone or video calls and reducing the number of monitoring visits, but consent must be given for trial operators to remove sensitive information from the trial site, or access it remotely
reporting of serious adverse events and submission of annual safety reports and end of trial notifications should be made as promptly as possible, especially if participant safety is at risk or the event has the potential to impact participants of other trials
protocol deviations are expected, as patients may need to self-isolate or be unable to travel to trial sites; however, they must be well documented in order not to constitute a serious breach. Protocol waivers are still unacceptable.
US Food and Drug Administration (FDA):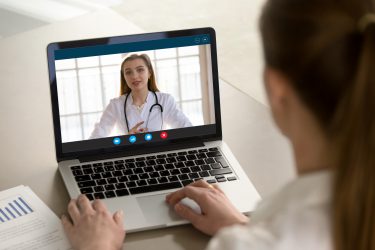 The FDA has also released guidance on what sponsors should be considering in order to maintain compliance with good clinical practice while ensuring COVID-19 exposure and safety risks for trial participants are minimised.
The FDA Deputy Commissioner for Medical and Scientific Affairs, Dr Anand Shah said: "the FDA is helping industry and investigators navigate the COVID-19 pandemic and assess how to move forward with critical clinical trials. The FDA released this guidance to emphasise that at all times, patients' safety should continue to be at the forefront of considerations. We want to support the continuance of these clinical trials in compliance with good clinical practice and minimising risks to trial integrity, while also safeguarding the health and well-being of study participants."
FDA considerations for ongoing trials:
Sponsors, in consultation with clinical investigators and Institutional Review Boards (IRBs)/Independent Ethics Committees (IECs), should determine whether the participant's welfare is best served by continuing in the trial as per the protocol or by discontinuing the use of the IMP or participation in the trial. This will be dependent on circumstances, such as the ability to conduct appropriate safety monitoring, the potential impact of COVID-19 on the IMP supply chain and the nature of the disease under study in the trial.
Alternative methods for safety assessments should be evaluated as patients may not be able to get to the investigational site; however, they must be sufficient to assure the safety of trial participants. Sponsors should determine if in-person visits are necessary to fully assure the safety of trial participants.
COVID-19 screening procedures required by the healthcare system do not need to be reported as a change of clinical protocol
Changes in protocol that typically require review and approval by the IRB/IEC or FDA may be implemented without if they minimise or eliminate immediate hazards or protect the life and well-being of participants but must be reported afterwards
Home delivery of certain IMPs by secure delivery methods is allowed, if scheduled visits at clinical sites will be significantly impacted by COVID-19
The FDA recommends reviewing the protocol for the collection of data regarding efficacy endpoints, such as use of virtual assessments, delays in assessments and alternative collection of research-specific specimens, if feasible. If the efficacy endpoint data is not collected, the reasons for failing to obtain the efficacy assessment should be documented.
For trials impacted by the COVID-19 pandemic:
Clinical study reports must include any contingency measures that are implemented, a list of all participants affected by COVID-19 including a description of how and analyses and discussion of the impact of the implemented measures on safety and efficacy reporting.