Bioprocessing & Bioproduction In-Depth Focus 2020
The articles in this in-depth focus discuss the importance of biosimilars and how liquid chromatography can be used to ensure the purity of lipid-based nanoparticles for drug delivery.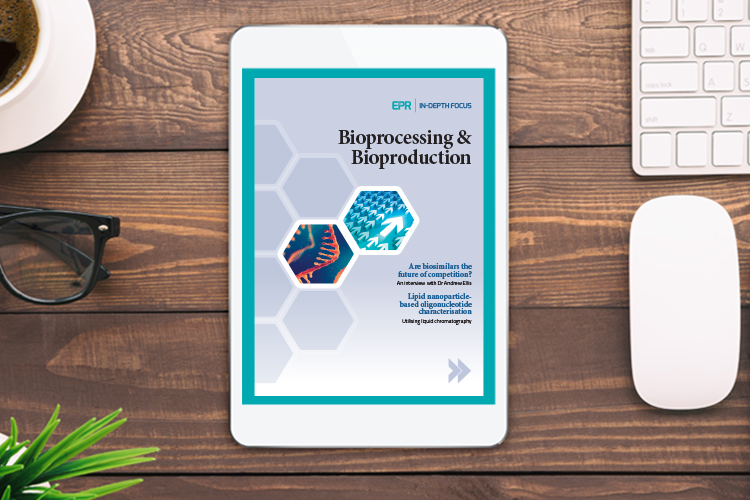 Earlier this year, the British Biosimilars Association (BBA), the trade body representing the interests of biosimilar manufacturers, welcomed Dr Andrew Ellis as its new Chair. In this interview, Nikki Withers asks why biosimilars are so important for pharma and how he foresees the market evolving in the coming years.
Duplex oligonucleotides (OGN) with lipid nanoparticles (LNPs) as delivery vehicles for different therapeutic indications are of great interest in pharma, exemplified by the recent approval of Onpattro from Alnylam Pharmaceuticals. Liquid chromatography is an essential analytical technique in the characterisation of LNPs containing OGNs. This brief review is intended to highlight the major applications of liquid chromatography in OGN purity assessment, LNP particle heterogeneity assessment and functional excipient analysis.