Effect of COVID-19 on treatment of non-communicable diseases
Coronavirus or COVID-19 is currently the leading cause of mortality worldwide. With a patient database of 4,150,343 active cases (as of 28 June 2020), it is the most hit word on the internet today. Besides this catastrophe, the world has been facing a severe shortage of healthcare facilities, which has negatively affected patients suffering from non-communicable diseases (NCDs). This article explores the potential untoward effect of COVID-19 on the treatment of various NCDs, while listing possible ways of dealing with such a crisis.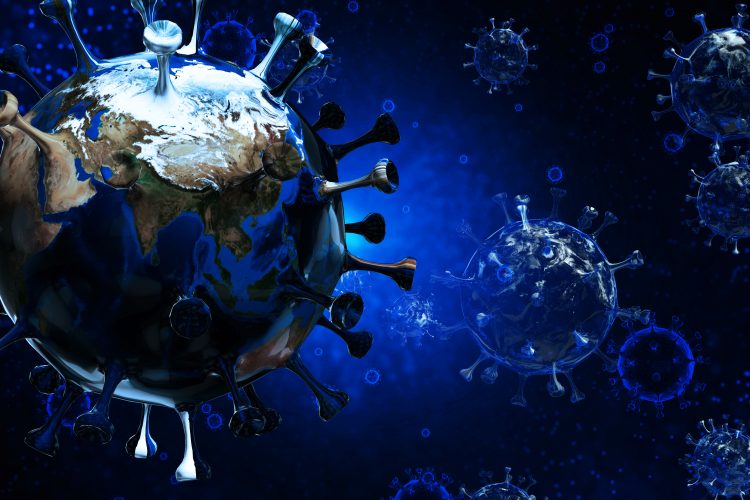 The world has been sent into a state of hibernation since humanity started experiencing a steep rise in deaths due to COVID-19.1 This new world scenario not only affects the economy, but healthcare provisions as well. In a study of 155 member countries, the World Health Organization (WHO) found that in three weeks nations had interrupted services for the treatment of hypertension (53 percent), diabetes and diabetes-related complications (49 percent), cancer treatment (42 percent) and cardiovascular emergencies (31 percent). Among the services disrupted, over half of the countries agreed that COVID-19 affected cancer screening programs. Around a fifth reported that the main reasons for discontinuing services were shortages in medicine, diagnostic and other healthcare technologies.2 
Where do NCDs and COVID-19 intersect?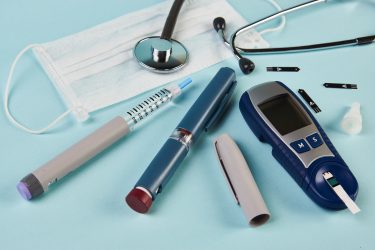 The pandemic has exposed the link between NCDs and COVID-19. Various studies have revealed that there was at least one individual from the pool of critically ill patients from Wuhan3 (48 percent),  New York City4 (71.9 percent) and Italy5 (98.9 percent). Furthermore, hypertension, cardiovascular disease and diabetes were the most predominant NCDs in patients with COVID-19. This should be an area of concern, especially when reports show that, worldwide, there may be around 425 million undiagnosed cases of type 2 diabetes6 and over 1 billion patients living with uncontrolled hypertension7.
Mundane infections such as sore throat, sinusitis and the common cold are a part of our day-to-day life;8 however, while these may be no concern for a non-diabetic individual, a person with diabetes may have a hard time when getting treated. Such circumstances occur in a diabetic person; firstly, due to variations in their blood glucose levels and secondly as viruses often thrive in such environments (with fluctuating blood glucose).9 Therefore when dealing with COVID-19, management of NCDs must be considered as fundamental towards securing a health society.10
So, does that mean NDCs and COVID-19 have common pathologies?
One of the reasons that experts cite for COVID-19 affecting the treatment of NCDs is due to their intersecting pathologies.11 SARS-CoV-2 (the virus causing the COVID-19 pandemic) uses angiotensin-converting enzyme 2 (ACE2) as a receptor for entry into the host.12 The expression of ACE2 is markedly increased in patients with Diabetes Mellitus (DM) and hypertension;13 thus, facilitating the entry of SARS-CoV-2 and causing COVID-19.
How can communities respond to the current scenario?
Cooperation is the key to winning the war against the current pandemic, as SARS-CoV-2 knows no borders and affects all communities alike. Therefore, various healthcare communities need to play their part.
In this regard, the global NCD community14,15 can help by:
Assessing the impact of COVID-19 on the healthand economy of and people suffering from NCDs, as well as the accessibility of essential medication.
Identifying effective ways of screening individuals with NCDs, alongside suitable communications required for continuation of treatment during the pandemic.
Furthermore, while performing the above-said activities, community members should also take into account the risk associated with such activities and work towards a feasible option to minimise its harmful effect on the patient. For instance:
When encouraging a person to increase the time spent indoors, its negative effects (i.e. reduced physical activity and deterioration of mental health) should also be dealt with effectively. Technology can be used to provide online information on exercise and management of mental health, motivating people.
In situations where a family member has been affected by NCD, provisions should be made towards effective self-isolation of the patient from other family members, as they are more prone to COVID-19.
In cases where a patient faces hardships in gaining access to medications, the use of telemedicine should be encouraged. Here both doctors and pharmacists play a crucial role either by extending drug prescription or by aiding in home-delivery of essential NCD drugs.
In circumstances where transport facilities have been hampered due to a state of lockdown, community-level services such as ambulances should be well equipped to provide for patients with NCDs.
In NCD patients should be given priority for COVID-19 testing. Such a diagnosis should be carried out with proper protocols in place to avoid hospital-acquired infections.
Moving forward, countries around the world should adopt a multifaceted approach, rather than only treating the disease itself.
Conclusion
COVID-19 has taught us the importance of building a healthier and more resilient community that would be less vulnerable to future pandemics. This can only be ensured if we pay equal attention to both communicable and non-communicable diseases.
About the author
Subhajit Hazra is an experienced Medical Writer with two years of experience in the creation of medical/scientific content, with various online communities of doctors across India. He has a post-graduation degree in Pharmacology and a special interest in Astrobiology research and its content development.
Acknowledgment
Hazra wishes to thank Sara Ahmed Zaki (Freelance Medical Writer) for helping out with the peer-review of the article. 
References
COVID-19 Coronavirus Pandemic [Internet]. Worldometer. 28 June 2020. [Cited: 28 June 2020]. Available at: https://www.worldometers.info/coronavirus/
COVID-19 significantly impacts health services for non-communicable diseases [Internet]. World Health Organization. [Cited: 25 June 2020]. Available at: https://www.who.int/news-room/detail/01-06-2020-covid-19-significantly-impacts-health-services-for-noncommunicable-diseases
Zhou, F., Yu, T., Du, R. et al. Clinical course and risk factors for mortality of adult inpatients with COVID-19 in Wuhan, China: a retrospective cohort study. Lancet. 28 March 2020; 395(10229): 1054–1062.
Petrilli,, Jones,S., Yang,J., Rajagopalan,H. et al. Factors associated with hospital admission and critical illness among 5279 people with coronavirus disease 2019 in New York City: prospective cohort study. BMJ. 14 May 2020; 369 :m1966
Covid-19 surveillance group [Internet]. Instituto Superiore di Sanita. March 2020. [Cited: 26 June 2020]. Available at: https://www.epicentro.iss.it/coronavirus/bollettino/Report-COVID-2019_20_marzo_eng.pdf
Toniolo, A., Cassani, G., Puggioni, A. et al. The diabetes pandemic and associated infections: suggestions for clinical microbiology. Rev Med Microbiol. 2019;30(1):1-17.
Chockalingam, A. Impact of World Hypertension Day. Can J Cardiol. 2007;23(7):517-519.
Kramer, L. MSD Manual Consumer Version. Overview of Viral Infections [Internet]. April 2020. [Cited: 26 June 2020]. Available at: https://www.msdmanuals.com/en-in/home/infections/overview-of-viral-infections/overview-of-viral-infections
COVID-19 and diabetes [Internet]. International Diabetes Federation. 30 March 2020. [Cited: 26 June 2020]. Available at: https://diabetesvoice.org/en/news/covid-19-and-diabetes/
COVID-19 Resources [Internet]. Worldwide Hospice Palliative Care Alliance. [Cited: 26 June 2020]. Available at: https://thewhpca.org/covid-19
Pal, R. and Bhadada, S. COVID-19 and non-communicable diseases. Postgrad Med J. 24 June 2020;96:429-430.
Wang, D., Hu, B., Hu, C. et al. Clinical characteristics of 138 hospitalized patients with 2019 novel coronavirus-infected pneumonia in Wuhan, China. JAMA. 2020;323:1061.
Fang, L., Karakiulakis, G. and Roth, M. Are patients with hypertension and diabetes mellitus at increased risk for COVID-19 infection? Lancet Respir Med. 2020 Jun; 8(6):e54.
Kluge, HHP., Wickramasinghe, K., Rippin, H. et al. Prevention and control of non-communicable diseases in the COVID-19 response. Lancet. 2020;395(10238):1678-1680.
Nugent, R. and Morris, AJ. How Noncommunicable Disease Interventions Can Mitigate COVID-19 and Build Resilience Against Future Pandemics. [Internet]. 5 May 2020. [Cited: 27 June 2020]. Available from: https://www.rti.org/insights/non-communicable-disease-and-covid-19