Biosimilar uptake will take more than competitive pricing
This article explores what pharmaceutical companies could be doing to promote injectable biosimilar approval and consumer uptake.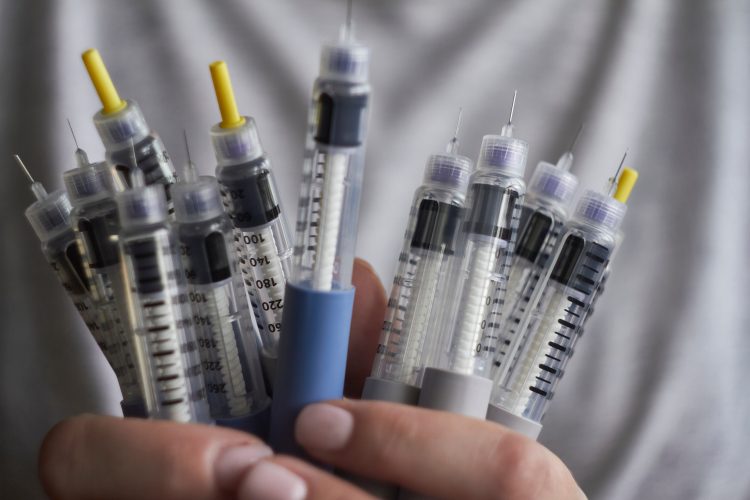 As some of the most important and lucrative biologics reach their patent expiration date, biosimilar manufacturers are facing increased competition when it comes to developing and launching their biosimilar counterparts and securing shares in these crucial markets. Based on current revenues, we cautiously estimate this market opportunity at an average $3.12 billion per year, over a five-year period for biosimilar manufacturers in Europe – even after factoring competitive discounts and based on a 50 percent market share. The first biosimilar to market usually takes the highest market share, so time to market is crucial.1 Once placed onto the market, price competition will inevitably increase and lead to reduced prices. This affects not just the price of the respective biosimilar reference product but also often the price of the whole product class.1  
There is growing evidence supporting the total interchangeability between original reference products and their biosimilar counterparts"
Healthcare providers may achieve significant savings even if the biosimilar market share is low; however, it is always hoped that this price competition will slow down and plateau at a level that makes it commercially worthwhile for pharmaceutical companies to continue investing in new drug discovery. Similarly, potential low biosimilar uptake within a market could lead to fewer new biosimilars being developed in the future, reducing the overall competitive environment.1 While time to market and price are both important factors in the uptake of biosimilars, other fundamental areas will need to be considered in order to continue to successfully compete in a post-patent market. This article looks at these factors and at the role of both the design and development aspects of the drug delivery device in biosimilar uptake and adherence.  
Demonstrating clinical similarity
There is growing evidence supporting the total interchangeability between original reference products and their biosimilar counterparts. Biologics, which are very large and have complex molecular structures, are produced using a complex biotechnology that renders it impossible to produce an exact copy. Since there is always variability within a live biological system, replicating an identical drug is impossible, even when using the same ingredients, living cell lines and identical manufacturing conditions.2 Switching will therefore take more than just competitive pricing, as healthcare providers and clinicians alike may require more data supporting substitution before making a decision.
While independent studies3 are emerging to mitigate these concerns – through evidential data showing equal efficacy and safety of the medicinal component of biosimilar products – more can be done on this front. As one clinical paper notes, "In most cases, biosimilars are less costly than the innovator biologic for a number of reasons… Biosimilar manufacturers can extrapolate scientific evidence from one indication to another, which leads to fewer development costs. Biosimilar manufacturers focus on manufacturing processes that result in a highly similar product as well as studies demonstrating clinical similarity to the innovator biologic. These approaches are less expensive than the clinical trials required for initial drug discovery and approval for the innovator biologics."2
Device design as a competitive distinguisher
As a second step, biosimilar manufacturers not only need to distinguish their biosimilar product from others by demonstrating the safety and efficacy of their own product, but also build confidence in the drug delivery device used to administer the therapy. This means going beyond the medicinal component of a product and focusing on the handling of the delivery device and the administration procedure followed by patients. In addition, manufacturers need to ensure that for injectables the devices comply with sharp safety regulations designed to reduce needlestick injuries. For instance, passively activated safety devices for self-injection minimise the risk of needlestick injuries, while designs that retain an exposed needle after use present more of a safety concern.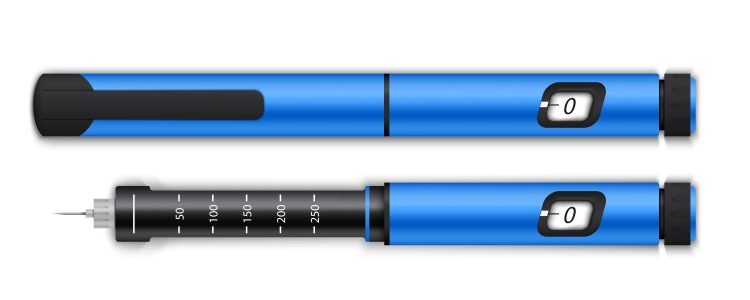 Biosimilar manufacturers hoping to increase their market share may consider opting for auto-injector and pre-filled safety syringe designs for injectables, which can also help reduce the risk of dosage errors. Furthermore, ideal device designs require minimal dexterity and strength to deploy – particularly as patients are increasingly taking charge of their own medication regime and self-administering injections at home. Patients with chronic diseases frequently suffer from diminishing dexterity. It is suggested that biosimilar manufacturers who carefully consider patient centric designs with their delivery device may be able to win more market share.
Testing 1, 2, 3 
Manufacturers should contribute their extensive evidence and display the work they have put into ensuring their product – both drug and device – is compliant, as well as suitable and safe for production and patient use"
Biosimilar manufacturers also have to ensure that human factors (HF) testing has been conducted as part of the device development process. HF studies assess and remove user-based risks associated with product use and are a crucial step in the device design process.. Another crucial element involves factoring in ISO10993 compliance to ensure biocompatibility of materials for irritation and skin sensitisation.4 Testing for cytotoxicity is a useful first step towards ensuring the biocompatibility of a device. A manufacturer who can demonstrate they have addressed these issues is likely to gain a competitive advantage, minimising device risk and ultimately, risk in the combination product development. If a patient is already experiencing issues with an original reference product, a device designed with thorough HF input may help encourage them to switch to a biosimilar. Equally, the reverse may be true – that comfort and confidence with the delivery device could encourage a patient to return to their original biologic therapy.
While design is critical, consistent manufacturability and product scale up in the design for manufacture planning must also be considered. As such, commentators suggest paying particular attention to robustness; assembly and manufacturing risk management; supply chain reliability; environment and disposal risks, as well as post-shipping device performance.5 Encouraging user feedback and implementing post-market monitoring systems can help optimise designs to meet both manufacturability needs as well as user preferences.
Regulation, regulation, regulation
Finally, regulatory approval should be considered throughout the development process of products. With differing regulations in place from one market to another, manufacturers need to invest the necessary resources into ensuring compliance of their combination products. Ensuring a complete design history file is in place for the delivery device will also contribute towards a transparent and open development and design review process between the pharma company and its device partner. This is hugely beneficial from a regulatory standpoint as well as contributing to a proven record of addressing manufacturability and end-user considerations.
Conclusion
For injectable biosimilars to continue competing in this increasingly competitive market, manufacturers cannot count on price reductions alone. Switching to a biosimilar product requires careful consideration on behalf of payors and medical decision-makers. Manufacturers should contribute their extensive evidence and display the work they have put into ensuring their product – both drug and device – is compliant, as well as suitable and safe for production and patient use. Putting all these pointers into practice could help businesses set themselves ahead of the competition.
About the author
George I'ons is Head of Product Strategy and Insights at Owen Mumford having worked for the former OEM and now Pharmaceutical Services division of the organisation since 2006. His current focus is on deciphering the rapidly changing pharmaceutical and biotech sectors in relation to their needs for combination products. In his previous roles in business development he worked closely alongside R&D to develop devices for a variety of global pharmaceutical and diagnostic clients. Prior to Owen Mumford, George worked for Abbott in EMEA marketing roles in Germany, focusing on their diabetes business.
References