Outsourcing update: the latest developments in pharma
European Pharmaceutical Review explores some of the latest developments in outsourcing, including clinical development and production agreements; acquisitions and collaborations; and expansions.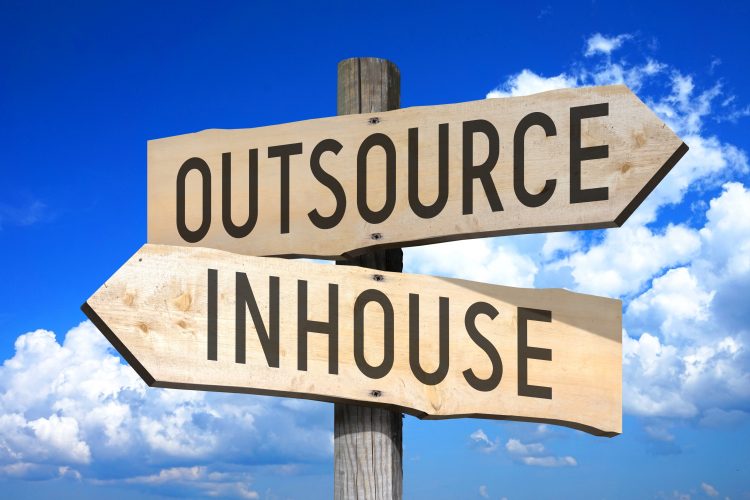 Clinical development and production
Lipidor signs agreement with CRO for Phase III study of anti-psoriasis drug candidate
Lipidor has signed an agreement with Cadila Pharmaceuticals to conduct a Phase III trial of the former's psoriasis drug candidate, AKP-02. The study is expected to commence in the first quarter of 2021 with final reporting a year later.
AKP-02 is an anti-psoriasis medication spray composed of active substances calcipotriol and betamethasone. Lipidor had previously announced the intention of conducting a fully self-funded Phase III study of its drug; however, the agreement has now been concluded with Cadila.
Cadila Pharmaceuticals is an Indian pharmaceutical company with extensive contract research organisation (CRO) capacity.
The Phase III study is expected to enrol 270 patients with various skin types in India. The intention is to demonstrate equivalent therapeutic efficacy with existing medicines for mild to moderate psoriasis. The observer-blind and placebo-controlled trial is expected to be completed in the last quarter of 2021. Lipidor has already collaborated with Cadila for the Phase III study of another drug candidate, AKP-01.
"We are very pleased to announce that we have entered into an agreement to carry out a registration-based Phase III study for AKP-02, Lipidor's combination drug candidate against psoriasis. Through the successful Phase III study for AKP-01, Cadila has shown that they can effectively recruit patients, administer dosing and report clinical study results. The experience of AKP-01 means that we have high hopes for effective co-operation and a successful study," said Lipidor's Chief Executive Officer (CEO), Ola Holmlund.
"The market has shown great interest in AKP-02 and by self-funding the implementation of the Phase III study, we will maximise the benefits of later out-licensing. We continue to see great potential in our first drug candidate AKP-01, and the opportunity to now discuss AKP-01 and AKP-02 in a package makes us an even more attractive partner for pharmaceutical companies that can take our products through registration for sale," concluded Holmlund.
The cost of the Phase III study is covered by Lipidor's existing funds. Discussions with clinical trial material manufacturers are ongoing and an agreement is expected to be in place in the third quarter of 2020.
Emergent to manufacture Johnson & Johnson's lead COVID-19 vaccine candidate
Emergent Biosolutions has signed a five-year manufacturing services agreement with Janssen Pharmaceuticals Inc. for the large-scale manufacturing of Johnson & Johnson's lead investigational SARS-CoV-2 vaccine, Ad26.COV2-S.
Emergent will provide contract development and manufacturing (CDMO) services to produce the drug substance at large scale over five years, valued at approximately $480 million for the first two years.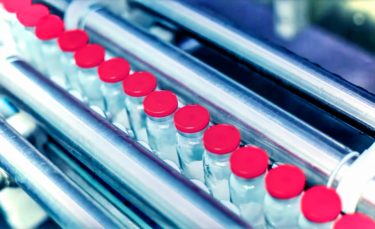 "We are proud to deploy our manufacturing strength to address the COVID-19 pandemic," said Robert Kramer Sr., President and CEO of Emergent BioSolutions. "Advancing this collaboration is one of the ways we live our mission – to protect and enhance life."
Under the agreement, Emergent will begin providing large-scale drug substance manufacturing for Johnson & Johnson's adenovirus-based COVID-19 vaccine in 2021. From 2023, the CDMO will provide a flexible capacity deployment model to support additional drug substance batches annually.
"Over the next five years, we are committing our leading CDMO services to advance this important vaccine candidate," said Syed Husain, Senior Vice President and CDMO Business Unit Head at Emergent. "We have the expertise and capabilities to meet the long-term needs of our customers and provide ongoing commercial manufacturing to benefit patients."
The manufacturing activities will be performed at Emergent's Baltimore Bayview facility, a designated Center for Innovation in Advanced Development and Manufacturing (CIADM) by the US Department of Health and Human Services (HHS), designed for rapid manufacturing of large quantities of vaccines and treatments during public health emergencies.
The CIADM has the capacity to produce tens to hundreds of millions of doses of vaccine on an annual basis, based upon the platform technology being used.
Acquisitions and collaborations
Two global CDMOs collaborate to expedite time-to-market
Vetter and Rentschler Biopharma, two globally operating CDMOs, are collaborating with the aim of aligning biopharmaceutical manufacturing approaches to enable their clients to get products to patients more quickly.
The alliance will leverage Rentschler Biopharma's extensive experience in drug substance manufacturing, including bioprocess development and active pharmaceutical ingredient (API) production, and Vetter's strong expertise in aseptic fill and finish and secondary packaging. The enterprises have already identified opportunities which they hope to capitalise on in pilot client projects with joint teams from both companies.
"We are excited to team up with Vetter to complement our customised development and manufacturing solutions for even the most complex biopharmaceuticals," said Dr Frank Mathias, CEO of Rentschler Biopharma. "Vetter is adding a wealth of expertise for clinical and commercial drug product supply, well suited to the maturing product pipeline of our clients. Their services are a great fit to our own offering. Our collaboration holds great promise for further simplifying client solutions, while expanding the boundaries of what is possible in biopharmaceutical production."
Both companies will continue to independently address and service current and new clients as they explore the opportunities for co-operative integration of approaches.
Outsourcing manufacturing to reduce shortages on critical generic medicines in US hospitals
Sandoz Inc will manufacture and supply critical injectable generic medicines to Civica Rx's 1,200 US member hospitals. The agreement was set up to help reduce supply shortages and ensure acute care settings can deliver optimal patient care.
Under the five-year agreement, Sandoz will supply six injectable medicines widely used in the hospitals, to help ensure patients have access to high-quality, critical medicines when needed. These include antibiotics, acid reducers, blood thinners, blood pressure regulators and medicines required in the operating room. Initial supply is expected to begin shipping later this year.
"Frequent supply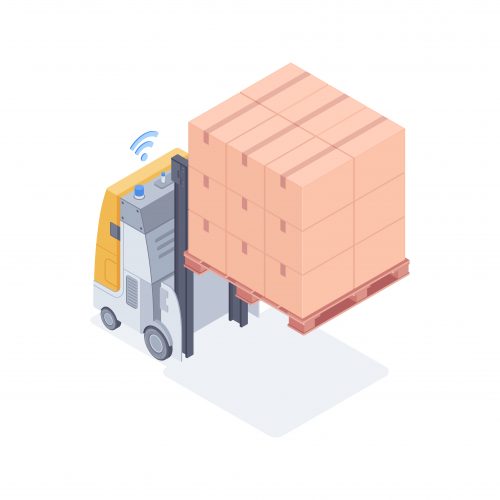 shortages of critical generic medicines result in additional pressure for hospitals and their staff and often lead to sub-optimal patient care. Our partnership with Civica is delivering on a shared purpose to help ensure patient access to critical, high-quality medicines for years to come," said Carol Lynch, President of Sandoz Inc.
In a survey of over 700 hospital pharmacy managers conducted in 2018, 70 percent said that, on at least 50 occasions in the prior year, they were unable to provide hospitals with medicines needed to treat their patients because of shortages. According to Sandoz, their agreement, where there are long-term contracts with pre-committed orders, allows for better prediction of supply requirements and allows for them to be sustainably delivered to customers and patients.
"With Sandoz by our side, we will be able to stabilise the supply of more vital medicines used in hospitals daily and in times of crisis," said Martin VanTrieste, President and CEO of Civica. "Sandoz brings over 100 years of experience to Civica's mission and is a trusted leader in the generic drug industry with a reputation for exceptional supply reliability. We are proud to partner with Sandoz to ensure doctors, nurses and pharmacists have the medicines they need for essential patient care."
Frontage expands its chemistry capabilities through ACME Bioscience acquisition
A CRO operating in the US and China, Frontage Holdings Corporation, has announced its subsidiary Frontage Laboratories Inc. has purchased ACME Bioscience Inc. According to the purchase agreement, Frontage Labs acquired 100 percent of the outstanding equity in ACME from Dr Jason Zhang and other stakeholders.  
ACME provides discovery chemistry, medicinal chemistry, process chemistry R&D and chemical manufacturing services for worldwide biopharmaceutical companies. The company said they have extensive experience in antiviral and anti-bacterial research, along with expertise in nucleotides, nucleosides, triphosphates pro-drugs, heterocycles and boron containing compounds.  
Dr Song Li, Founder and Honorary Chairman of the Group, CEO of Frontage Labs, said: "This acquisition will extend our capabilities of organic synthesis, medicinal chemistry and process research and development, and will enable us to capture growth in the drug discovery and early stage development and other ancillary services, which can also strengthen Frontage's position to provide more comprehensive and high-quality services to our customers in North America, Asia, and Europe."
Expansions
New $60 million aseptic fill/finish facility opens in Grand River, US
The CDMO Grand River Aseptic Manufacturing (GRAM) has taken occupancy of its new large-scale fill/finish facility in the US.
The $60 million expansion project will serve increased client demand in the aseptic fill/finish market. The enterprise said the added capacity (triple the footprint in Grand Rapids), latest technologies and state-of-the-art equipment provide flexible solutions to meet the needs of the most complex sterile injectables.
The new facility is the third fill/finish facility for the company, which now has over 100,000 square feet dedicated to providing superior quality and service in the marketplace. The Butterworth facility features industry-leading equipment and design, including:
Fully integrated, high-speed Bausch+Ströbel filling line
SKAN isolators and an IMA lyophilizer auto-loader
Grade C cleanroom and formulation suites.
Tom Ross, President and CEO of GRAM, said: "We look forward to bringing our technical expertise to new clients and continuing to serve our current partners with the highest regard for quality, safety and customer service. I am incredibly proud of how the team applied our culture of innovative thinking and hands-on approach to design this state-of-the-art facility."
PCI to expand its biotech packaging capabilities in Ireland
PCI Pharma Services has announced the completion of the expansion of its new Biotech Packaging Center of Excellence in Philadelphia, US. The enterprise also announced new investments to expand its global biotech packaging capabilities at its operations in Ireland.
According to PCI, the Irish expansion will complement its existing biotech packaging capabilities in the UK and Germany, providing customers with global packaging solutions for their biologics and injectable drug products to meet growing market demands.
The investments include partnerships with suppliers to provide state-of-the-art equipment for pre-filled syringe, auto-injector and vial packaging and the latest serialisation technology. The expansions include increasingly high-speed automatic syringe assembly and labelling; vial labelling and cartoning; and auto-injector assembly. In addition to the expansions, PCI said it will continue to offer innovative design teams to help address the packaging challenges often presented by biologic products.
"With these expansions, our Biotech Centers of Excellence are prepared to support the scale required to meet customers' needs all over the world," said Brad Payne, Chief Operating Officer at PCI Pharma Services. "PCI has the flexibility to handle the dynamic volumes of biopharmaceutical therapies, whether large or small, catering to the needs of our global customer base. This flexibility extends to the varied capacities needed for launches, global ramp-up and ongoing supply. With these investments in high-speed automation, PCI will dramatically improve productivity as well as supply continuity and quality."
Calling all readers! If you have any news regarding recent developments in the pharmaceutical world covering any of our core topics then get in touch! Email the junior editors Victoria Rees and Hannah Balfour to share your stories.