How digitalisation can help pharma weather the COVID-19 storm
Andrew Dunbar outlines five digital technologies that can help pharma function to the best of its abilities over the course of the COVID-19 pandemic.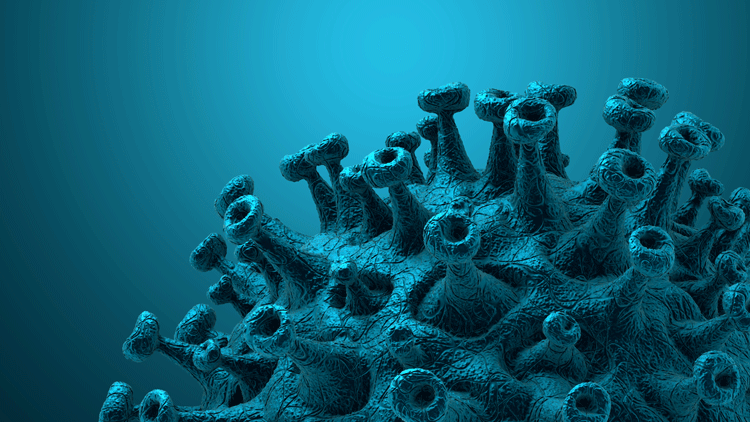 COVID-19 continues to have a devastating impact on families, societies and economies. At the epicentre of the crisis, over-stretched healthcare organisations are battling to save lives and control infection rates, while also protecting their frontline staff.
Against this backdrop, intense scrutiny has been paid to the pharma industry's ongoing efforts to develop a silver bullet vaccine and repurpose existing drugs to counteract the impact of the virus. So important is this work that it regularly makes front page news and has a tangible daily impact on stock markets.
Less prominent is the seismic impact that COVID-19 is having on the regular day-to-day operations of the pharma industry. With so much time and resources being allocated to the pandemic, every aspect of the pharma value chain from manufacturing to sales and marketing is having to adapt. The reality is that working practices across the industry may never be the same again.
Just a few months into this 'new normal', it is already clear that digital tech will have a pivotal role to play in ensuring that the pharma industry continues to function to the best of its abilities, providing both healthcare practitioners (HCPs) and patients with the vital support they need. Here are five digital technologies that pharma companies will need to embrace to remain relevant.
Virtualised HCP marketing
With the cancellation of industry events and the reorganisation of frontline healthcare to tackle COVID-19, pharma companies have found it increasingly difficult to secure face to face sales and marketing meetings with HCP decision-makers.1 The result is increasing distance between personal relationships and a need to rely more heavily on digital channels. In functional terms, this means an increased reliance on websites and apps, email and video conferencing – but more important is the need for a shift in the pharma mindset.2 Some observers talk about pharma companies becoming media companies; others about pharma developing service industry skills. What these ideas encapsulate is the need to drive engagement with the pharma buyer, through relevant personalised content and value-based approaches, as well as a tailored and responsive after-sale service. McKinsey anticipates3 a shift away from traditional push digital channels towards more engaging platforms such as "virtual peer-to-peer sessions, medical webinars on the latest data and multi-customer video conferences on treatment protocols." It is clear that this is not a temporary stopgap solution but an evolution in how business is being done.
Remote patient support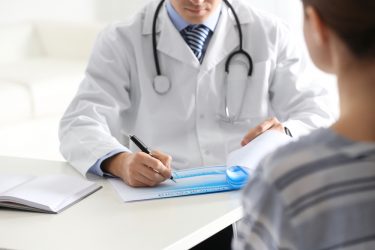 COVID-19 has led to an increase in remote prescribing,4 as HCPs seek to adhere to social distancing guidelines while also providing timely and responsive care. There are rigorous guidelines attached to remote prescribing, however lack of face-to-face consultation with an HCP still raises the possibility that patients may not have asked all the necessary questions about their medication or absorbed all the relevant instructions for use. While there are clearly tough regulatory limits on pharma communications with consumers, there is still scope for the industry to play an enhanced role by going 'beyond the pill' – providing support and education to end users via digital channels. Pharma support for remote prescribing is just one dimension of a more general point: pharma needs to embrace an omnichannel approach to their relationships with the users of their products. As healthcare shifts more towards a self-service model, remote monitoring, instructional/advisory content and facilitation of online patient communities are all ways pharma can engage with patients, supporting overstretched HCPs in the process. Embracing tools like data visualisation and deeper content personalisation will allow pharma companies to communicate insights or share results with patients more intuitively.
Data-driven decision-making
HCPs are working at full throttle to tackle the COVID-19 crisis, while patients are 'doing their bit' by not contacting doctors with minor complaints. An unhappy consequence is that more and more non-COVID-19 conditions are going under the radar.5 As the impact of COVID-19 on other conditions/illnesses becomes clearer, the healthcare system as a whole will become more reliant than ever on data and artificial intelligence (AI) to identify emerging patterns and respond accordingly. Pharma is not excluded from this trend. Firms need to recruit data science talent to ensure they are equipped to deal with the complex consumption patterns certain to emerge in the post-COVID-19 landscape. With the increased adoption of telehealth and digitally-powered clinical decision support (CDS), pharma needs to respond with agile supply chains.6 As manufacturers, a core responsibility for pharma firms will be to ensure that the healthcare ecosystem is never confronted with a shortage of drugs – a challenge that can be tackled with increased reliance on the predictive capabilities of data and AI to map out changing patterns of usage and demand. As distributors, pharma will need to prepare for a growth in the number of anxious end users who want medication shipped directly to their door and an ever-improving healthcare service that aims to facilitate that.
Tech-powered trials
Pharma has woken up to the potential of the cloud in the last couple of years"
Social distancing, lockdowns, restrictions on movement and a general reluctance to go outdoors are clearly issues for clinical trials.7 In fact, during a recent pharmaphorum webinar,8 the impact of COVID-19 on clinical trials was cited as the second biggest concern for the sector (behind sales and marketing engagement). This is supported by reports from the frontline in fields such as oncology.9 On the one hand, COVID-19 makes it harder to recruit participants and host them at labs/facilities. On the other, it makes monitoring their physical well-being more difficult if the trial is spread over several weeks or months (and they are based at home). Again, tech can provide a partial answer. In the oncology study referred to above, digital strategies considered for clinical trial assessment included telemedicine, remote electronic medical record access and virtual monitoring. This builds on work by firms such as Novartis.10
Cloud-enabled and start-up inspired collaboration
Pharma has woken up to the potential of the cloud in the last couple of years, especially in the field of drug development. Put simply, the cloud facilitates closer collaboration11 between organisations by making it easier to share data. In turn, this can speed up the process of finding new treatments. Unsurprisingly, this cross-fertilisation of ideas has become a top priority in the search for a COVID-19 vaccine. In parallel, the COVID-19 crisis has drawn a powerful response from dynamic tech start-ups.12 Digital health entrepreneurs have the ability to respond rapidly to changes in the market, with solutions ranging from apps to chatbots. Collaboration with cutting edge firms is a way for pharma to stay ahead of the curve when it comes to servicing HCPs and patients.
Like many legacy industries, pharma has not embraced the potential of digital transformation as quickly as it might have done, but now it has an opportunity to change that. The sector is enjoying a reputational boost13 thanks to its proactive response14 to the COVID-19 pandemic and that has made the sector a more desirable career destination for entrepreneurial tech talent.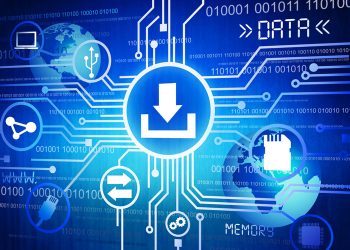 New research by Novartis15 found that tech professionals in the US, UK, Germany, China and India are increasingly open to the prospect of working in healthcare and pharma – more so than traditional tech targets like finance and telecoms. The key reasons, according to Novartis, are the opportunity to innovate through tech, a desire to improve quality of care and make systems more efficient and an ambition to solve real-world problems.
Attracting new tech talent is not a straightforward process. However, when combined with the capabilities of digital agencies, tech start-ups and digital transformation experts, pharma is better-placed than ever to devise systems, processes and tools that will help HCPs deliver customer-centric, self-service, data-driven, COVID-19 secure solutions to patients.
About the author
Andrew Dunbar is General Manager and Vice President EMEA of Appnovation. Andrew has over 20 years' of experience leading large scale business transformation in both network and start-up environments. He is passionate about solving real world business problems for clients and helping brands to use digital to realise strategic objectives.
References
Related organisations
Related diseases & conditions