COVID's impact on cancer therapeutics: clinical trial and treatment disruptions
In this article, European Pharmaceutical Review's Hannah Balfour discusses how COVID-19 has impacted the pharma industry with regard to cancer clinical trial and treatment disruptions.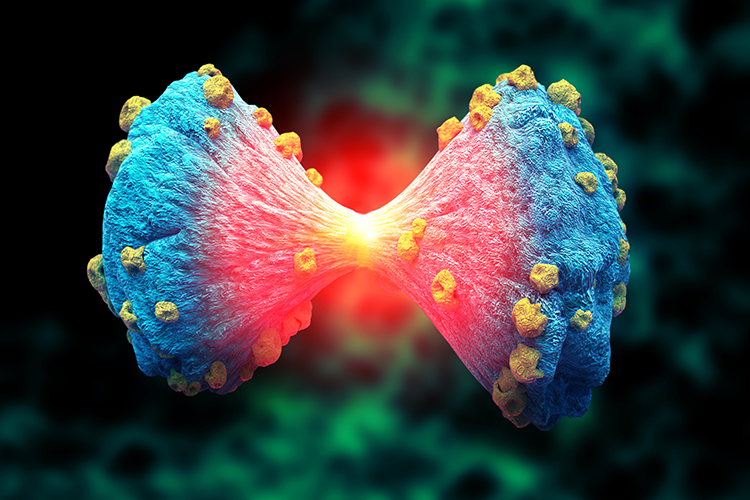 THE UNPRECEDENTED impact of COVID-19 has been far reaching, but the effects on cancer patients makes them one of the worst affected groups. Being immunocompromised, which is one of the most common effects associated with cancer and its treatments, was identified early in the pandemic as a comorbidity and resulted in these patients being subjected to the most extreme lockdown and shielding measures. As part of these protective measures, many cancer drug trials were halted or delayed and some treatments were stopped as systems reorganised their provisions to make ongoing care safer. It is also reported that hundreds of thousands of cancer diagnoses may have been delayed by the pandemic.
While the impacts on patients may be obvious, the full extent of how these disruptions have impacted the pharmaceutical industry is yet unclear. In this article we explore possible repercussions and what, if any, the long-term impacts for pharma might be.
COVID-19 and cancer patients
In November 2020, 15 research studies were analysed, involving more than 3,000 patients around the world. It was found that cancer patients who contracted COVID-19 had a 23 percent risk of mortality compared to a six percent risk for non-cancer patients. In patients treated with chemotherapy, surgery or immunotherapy, the case fatality rate was 25.6 percent, 27.6 percent and 24.3 percent, respectively.1 In addition, the study found that patients with lung or blood cancer had a higher risk of mortality from COVID-19 than any other cancer types (33 percent).1 Lung cancers are the most common cancer, accounting for almost 13 percent of new diagnoses, and the top cause of cancer death worldwide.
In the long term, the delays in diagnoses will also likely exclude numerous patients from trials and treatments aimed at early-stage disease"
According to a statement by Pfizer, one of the greatest effects of COVID-19 on cancer patients is fear due to disruptions to surgery and clinical trials. In addition, Cancer Research UK cautioned in April 2020 that a considerable number of early cancers would go undiagnosed, as there was a significant reduction in the number of people being screened for bowel, breast and cervical cancer across the UK – approximately 200,000 less per week than before the pandemic. One modelling study suggested that a significant increase in the numbers of avoidable deaths could result from these diagnostic delays. According to the model, the number of deaths in the UK five years after initial diagnosis could be up to 17 percent higher, compared with pre‑pandemic figures.2
Similar patterns were seen in the US, where Dr Ziad Bakouny of Dana-Farber Cancer Institute and colleagues found that between March and June 2020, only 15,453 people underwent cancer screening tests, compared to 60,344 in the same three months of 2019.3 The numbers of mammograms, colonoscopies, Papanicolaou (Pap) tests for cervical cancer, prostate-specific antigen (PSA) tests and low-dose computer tomography (CT) did increase to almost pre-pandemic levels between July and September (51,944 screens); however, with cases rising once again it is unsure whether this trend will continue. In their study, Bakouny and colleagues calculated that approximately 1,438 additional cancers and precancerous growths would have gone undiagnosed because of the disruptions.
These delays directly impact pharma due to the reduction in new patients being prescribed oncology medications and patients that can be enrolled in clinical trials. In the long term, the delays in diagnoses will also likely exclude numerous patients from trials and treatments aimed at early-stage disease.
How have oncology treatment disruptions impacted pharma?
An analysis of 356 medical centres from 54 countries across six continents found that 88.2 percent faced challenges in delivering cancer care between 21 April and 8 May 2020. While roughly 55 percent reduced services as part of a pre-emptive strategy, 19.94 percent said these disruptions were due to an overwhelmed system, 19 percent because of a lack of personal protective equipment, almost 18 percent from staff shortages and 9.83 percent as a result of restricted access to medications. Additionally, the report explained that over a third (36.52 percent) of surveyed institutions believed patients had been exposed to harm from interruption of cancer‑specific care.4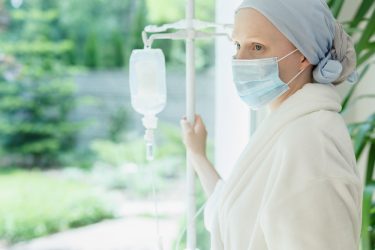 In the UK, the use of a shorter radiotherapy treatment course went from 0.2 percent of all breast cancer radiotherapy courses in April 2019 to 60.0 percent of all courses in April 2020. A similar change was observed in other types of cancer, with clinicians making the switch to keep patients safe and services running during the pandemic.5
There was also a significant decrease in the number of radiotherapy treatment courses – nearly 20 percent in April 2020, 6.2 percent in May and 11.6 percent in June, compared to the same months in 2019.5 A recent report by Global Industry Analysts, Inc suggested that the global radiopharmaceutical market had experienced a slump during 2020, with a compound annual growth rate (CAGR) of -6.3 percent, due to pandemic-related transportation restrictions disrupting the supply chain. According to the report, a number of these are still in place and continue to affect the market, but it is expected to recover.6
The Business Research Company found that the global cellular immunotherapy market had also reduced in value during 2020, declining from $2.92 billion in 2019 to $2.74 billion in 2020, primarily because of the pandemic. The report said this nearly minus six percent CAGR was due to "restrictive containment measures involving social distancing, remote working and the closure of industries and other commercial activities resulting in operational challenges". However, it stated the market should recover and reach a value of $5.05 billion by 2023.7 The cellular immunotherapy market consists of revenues generated by the companies engaged in developing, manufacturing and sales of cellular immunotherapy drugs.
The overall cancer immunotherapies market, which accounts for 50 percent of all cancer treatments, was valued at over $100 billion in 2019 and was estimated to be worth only $88 billion in 2020. A report stated that this reduction was primarily due to treatment disruptions caused by COVID-19-related travel restrictions. However, the market is expected to recover by achieving a CAGR of 12.5 percent between 2021 and 2025 to reach a value of $158.8 billion.8
COVID-19, clinical trials and cancer
In May 2020, IQVIA and the Cancer Research Institute (CRI) released results of a survey of 36 investigators conducting cancer clinical trials at institutions around the world. IQVIA also conducted an internal analysis of 200 of its oncology clinical trials to identify major risks affecting the trials. They identified that patient enrolment was significantly reduced, particularly in the US and Europe, where 60 and 86 percent of institutions, respectively, reported enrolling new patients at a lower rate. Conversely, 60 percent of the institutes in Asia reported enrolment continuing at the same rate.9
According to the report, the major barriers for enrolment were access, concerns about patient safety (23 percent), potential lack of research staff and cancer treatment type/route of administration (19-23 percent). Treatments requiring that patients be admitted or treated at hospitals were more affected than those that could be delivered at home or in an outpatient setting. In addition, almost 80 percent of respondents said they anticipated having to deviate from protocol in a way that could cause unresolved queries, such as incomplete patient visit data.9
Experts are currently unsure about many of the lasting impacts of the pandemic, including when cancer trials may be able to return to pre‑pandemic levels"
GlobalData found that at the pandemic's peak, between April and May 2020, more than 1,200 trials were delayed worldwide. According to their research, slow enrolment was responsible for more than 49 percent of these disruptions. The other main reasons were enrolment suspension (35 percent) and delayed initiation (16 percent). The company also reported that, in terms of oncology, trials targeting solid tumours were the worst affected by COVID-19-related disruptions, accounting for 20.7 percent of all those delayed. The next highest number of trial disruptions was in breast cancer (approximately 15.1 percent) and non‑small cell lung cancer (13.3 percent), followed by colorectal and head and neck cancers, each accounting for just over 10 percent of disruptions. At the time of the report, in August 2020, 37.8 percent of oncology trials that were disrupted by COVID-19 had resumed, the largest proportion of which was for solid tumours, accounting for 18.8 percent. However, with the rise in the number of cases in the US and UK since that time, it is uncertain how many have continued, incurred further disruption or remained suspended since.
According to the latest report by the CRI, as of 4 January 2021, a total of 1,036 trials listed on ClinicalTrials.gov were stopped due to COVID-19; of these, more than 50 are listed as oncology trials. While the majority of trials are listed as 'suspended' and therefore not completely terminated, with the expenses incurred as a result of delays and investment in telemedicine and other enabling technologies to allow trials to continue, it is doubtless that pharma has incurred some significant damage from clinical trial disruptions caused by COVID-19.
Implementing remote technologies
A study of US-based staff at 25 organisations – 15 large and eight mid-sized or small pharmaceutical or biotechnology companies and two non‑profit research institutions – in 2020 found that telemedicine and eConsent were the most frequently adopted technologies by companies running clinical trials during the pandemic. All but six of the organisations had adopted telehealth, primarily for routine follow‑ups to identify adverse events, especially in Phase I studies. It was also used to measure select objective outcome measures, such as the size of lesions in dermatology trials.10
eConsent was used by 10 companies and they reported it was one of the simplest innovations to implement. Electronic patient-reported outcomes (ePRO) were used by eight companies. According to the report, companies struggled to reap the full benefits of electronic medical records (EMR) because of failings in data integration; only four organisations leveraged real‑time integration of trial data or EMR during COVID-19. However, a number of respondents said they were actively seeking CRO partners to implement the technology once sites reopened.10 Other technologies implemented included approaches to decentralise trials and minimise patient exposure to investigative sites, including home health, so patients that were unable or unwilling to travel received IV medications and were able to provide blood samples. It also entailed decentralised lab work, which was used by five companies and thought to be highly effective for oncology and rare disease patients.10
The report found that remote technology adoption was more extensive than adoption of remote services. The authors suggest this is likely because companies have used remote technologies previously and because remote personnel and drug delivery require more lead time to set up, as well as more extensive logistics and certification planning.10
The current pandemic has been a difficult time for cancer patients and the pharmaceutical industry alike. While pharma may have suffered as a result of treatment disruptions and delays to trials, the adoption of telehealth and other enabling technologies, as well as the roll-out of COVID-19 vaccines, should enable the industry to recover. However, it is almost impossible to give a timeline for when that may happen, as experts are currently unsure about many of the lasting impacts of the pandemic, including when cancer trials may be able to return to pre-pandemic levels.
References
Zhang H, Han H, et al. Clinical Characteristics and Outcomes of COVID-19–Infected Cancer Patients: A Systematic Review and Meta-Analysis. JNCI: Journal of the National Cancer Institute. 2020. https://doi.org/10.1093/jnci/djaa168
Maringe C, Spicer J, Morris M, et al. The impact of the COVID-19 pandemic on cancer deaths due to delays in diagnosis in England, UK: a national, population-based, modelling study. The Lancet Oncology [Internet]. 2020 [cited 18 January 2021];21(8):1023-1034. Available from: https://doi.org/10.1016/S1470-2045(20)30388-0
Bakouny Z, Paciotti M, Schmidt AL, et al. Cancer Screening Tests and Cancer Diagnoses During the COVID-19 Pandemic. JAMA Oncol. doi:10.1001/jamaoncol.2020.7600
Jazieh A, Akbulut H, Curigliano G, et al. Impact of the COVID-19 Pandemic on Cancer Care: A Global Collaborative Study. JCO Global Oncology [Internet]. 2020 [cited 26 January 2021];(6):1428-1438. Available from: https://ascopubs.org/doi/abs/10.1200/GO.20.00351
Spencer K, Jones C, Girdler R, et al. The impact of the COVID-19 pandemic on radiotherapy services in England, UK: a population-based study. The Lancet Oncology [Internet]. 2021 [cited 28 January 2021]. Available from: https://doi.org/10.1016/S1470-2045(20)30743-9
Global Industry Analysts, Inc. Radiopharmaceuticals – Global Market Trajectory & Analytics [Internet]. Global Industry Analysts, Inc; 2020. Available from: https://www.researchandmarkets.com/reports/835008/radiopharmaceuticals…
The Business Research Company. Cellular Immunotherapy Global Market Report 2020-30: COVID-19 Growth and Change [Internet]. The Business Research Company; 2020. Available from: https://www.researchandmarkets.com/reports/5230061/cellular-immunotherapy…
Global Cancer Immunotherapy Market Size, Share, Trends, Growth, COVID-19 Analysis Report – Segmented By Type of Therapies, Area of Therapy (Blood Cancer, Prostate Cancer, Melanoma, Breast Cancer, Lung Cancer, Colorectal Cancer & Other Minor Areas) and Region – Industry Forecast (2020 to 2025) [Internet]. Market Data Forecast; 2021. Available from: https://www.marketdataforecast.com/market-reports/cancer-immunotherapy-market
Upadhaya S, Xin Yu J, Oliva C, Hooton M, Hodge J, Hubbard-Lucey V. Impact of COVID-19 on oncology clinical trials [Internet]. Nature Reviews Drug Discovery; 2020. Available from: https://www.nature.com/articles/d41573-020-00093-1
COVID-19 and Clinical Trials: The Medidata Perspective [Internet]. Medidata; 2020 [cited 1 February 2021]. Available from: https://www.medidata.com/wp-content/uploads/2020/08/COVID19-Response…