Plasma-derived therapies require a mastery of advanced bioproduction techniques
Plasma-derived therapies and medicines provide life-changing treatments for patients around the world who suffer from serious, and often rare, diseases that affect the immune system or result from non-functioning proteins in blood plasma. Carole Resman, Executive Vice President Production at LFB, describes the complex and highly regulated manufacturing process of these unique biological medicines.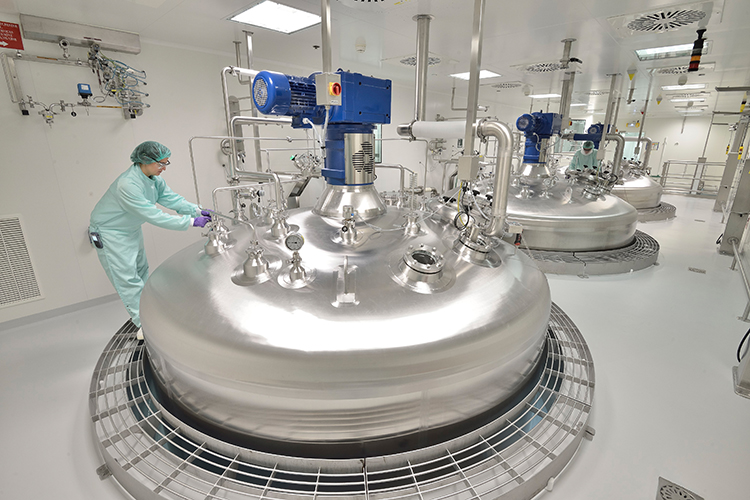 Photo of the plant in Les Ulis, France
An introduction to plasma-derived therapies
Plasma-derived medicinal products have been used for many years in immunology, haemostasis and intensive care to treat rare, serious, genetic and – in many cases – life-threatening diseases or conditions. These include over 80 recognised Primary Immunodeficiency Diseases, bleeding disorders such as haemophilia and von Willebrand disease, and other genetic disorders relating to missing or non-functioning proteins typically found in blood plasma. Although they affect a relatively small percentage of the population, most are chronic conditions.
There has been recent interest in convalescent plasma for the treatment of COVID-19, focused on the potential benefits of antibodies from recovering patients. However, everyday therapies require the processing of healthy donors' blood plasma to isolate and purify functioning proteins and immunoglobulins. For example, primary immunodeficiency may be treated with immunoglobulin that replaces missing IgG serotype antibodies, while haemophilia, von Willebrand disease and rarer bleeding disorders require replacement coagulation factors.