How new risk-sharing strategies can help ensure faster access to COVID-19 vaccines
In this article, Charles River Associates (CRA) delves into why traditional vaccine procurement schemes are not fit for purpose during the pandemic and how both governments and manufacturers must adapt to manage the greater level of risk associated with pandemic vaccine development and distribution.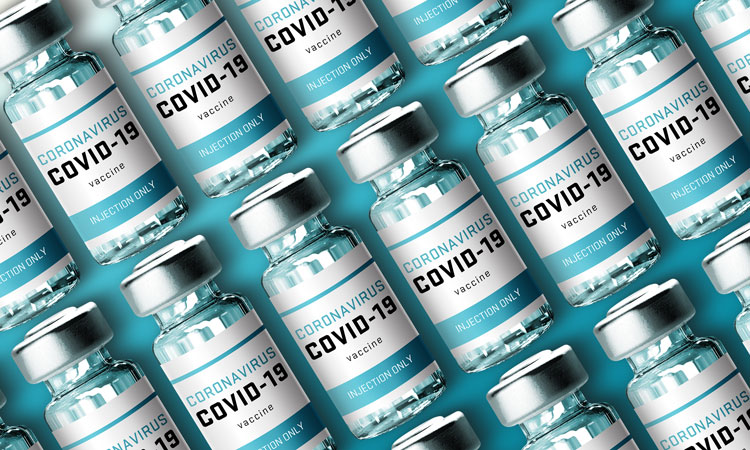 As the COVID-19 pandemic continues around the world, global efforts among industry stakeholders to develop, manufacture and secure the supply of proven effective vaccines have soldiered on. There are currently more than 80 vaccine candidates in clinical development (more than 15 of which are in Phase 3 trials) and more than 180 candidates in pre-clinical development, according to the World Health Organization (WHO).1 And with several front runners including Pfizer-BioNTech, Moderna, AstraZeneca and Johnson & Johnson (J&J) already delivering vaccines, the months ahead are looking brighter.
But there are challenges that procurement bodies such as governments and supranational organisations face as COVID-19 vaccines are approved on an emergency or conditional basis. On one hand, procurement bodies need to ensure that they secure ample supply of available vaccines and that eligible populations can access them as soon as possible to protect both people and healthcare systems – and to invigorate economies. On the other hand, there is uncertainty around whether these vaccines can prevent transmission and whether they will be effective against emerging and future COVID-19 variants. There are ongoing investigations regarding the effectiveness of current vaccines against new variants.
Unique considerations for vaccines during a pandemic
When procuring or buying vaccines, traditional tender-based approaches often rely on buyers' ability to weigh several available options and make informed decisions. While vaccine procurement has evolved over recent years, such approaches are not workable or feasible during a pandemic when there is a race to rapidly develop and produce vaccines. Manufacturers have had to scale up production before they, and other stakeholders including procurement bodies, know whether their vaccine will achieve regulatory approval.
Despite efforts by manufacturers to scale up production capacity, demand for vaccines has outstripped supply. This presents a challenge for governments and other organisations responsible for acquiring vaccines, as they must compete with other procurement bodies on a global scale to secure enough of the limited supply.
During the H1N1 pandemic in 2009, some countries entered into advanced purchase agreements very quickly and secured most of the available supply, whereas countries that were behind the curve in deal making faced being left without access to vaccine supply. In the case of the H1N1 pandemic, it was milder than stakeholders initially anticipated and the demand for immunisation was low,2 leading countries that had entered advanced agreements to try to cancel their orders, donate their supply or dispose of unused vaccines.
Despite efforts by manufacturers to scale up production capacity, demand for vaccines has outstripped supply
The COVID-19 pandemic has been a different story so far. Many countries and supranational organisations began efforts to secure supply early in the pandemic by either investing in vaccine developers/manufacturers or striking advance purchase agreements:
Some procurement bodies have been slower to enter into agreements, as seen with the EU's Joint Procurement Agreement (JPA) – a mechanism that was initially established in 2009 when member states were unable to access vaccines during the H1N1 pandemic. Although the European Commission's vaccine strategy document states that it aims to transfer some of the risks from industry to public authorities in order to assure member states have equitable and affordable access to an available vaccine, members of the JPA have been slow in entering into purchasing agreements with manufacturers. Some EU member states have signed separate agreements with certain vaccine manufacturers.
Government bodies in Canada, the US and UK have signed agreements with multiple manufacturers and secured large volumes of vaccines.3 Despite limited clinical data for many of these vaccine candidates at the time of signing these contracts, by entering into several different agreements these countries have been able to spread their risk and, even with a few failures, have likely secured an adequate supply of vaccine for their populations.
Nonetheless, we have seen countries struggle with vaccine supplies due to production problems and policy barriers with trade. In addition, some countries are facing organisational and distribution issues in their pandemic immunisation programmes. We are also witnessing the emergence of newer COVID-19 variants and the aforementioned uncertainty around the effectiveness of currently approved vaccines on these variants.
Different approaches for managing risk and budget
To address the challenges that both procurement bodies and manufacturers face during a pandemic, governments must accept that they need to assume more risk than in a typical vaccine procurement scenario due to the urgent need. If not, they risk delaying vaccine availability for their citizens and potentially putting people's health at risk.
Conversely, manufacturers must recognise the challenges that procurement bodies face and be realistic about their funding expectations and system affordability. Both parties may need to explore more innovative risk-sharing agreements to satisfy their interests. We have explored two risk‑share constructs that can help manufacturers and procurement bodies to balance risks that they face in a pandemic situation.
1. Multi-year contract with staggered payments over time
In this approach, procurement bodies contract with manufacturers for multiple years and only need to pay a proportion of the total order value upfront. The rest of the order value would be paid in a staggered manner over a period of time.
Benefits for procurement bodies: Structuring payments this way helps mitigate the high up‑front cost that would otherwise be associated with intensive pandemic immunisation programmes. The procurement bodies only need to pay a portion of the total order volume upfront and as a result they can enter into agreements with multiple manufacturers who have potential vaccines in development. This will be especially helpful for procurement bodies of countries with less-than-adequate budgets for securing vaccine supplies.
Benefits for vaccine manufacturers: The vaccine manufacturers will receive a portion of the order value upfront, which will help them to expand production capacity and secure raw materials. Additionally, with longer contracts, manufacturers would be assured of the ability to supply for multiple years – potentially also during the post-pandemic phase.
2. Performance-based contracts
In this approach, the eventual payment to manufacturers would be linked to the performance of their vaccine. Contracting parties could define performance using metrics such as ability to stop transmission or ability to adapt for future variants. The COVID-19 vaccines currently being supplied are approved on an emergency/conditional basis. The data available for these vaccines are limited and there is uncertainty around whether they would stop the spread of the virus in addition to prevention of disease. Additionally, it is unclear how effective these vaccines would be against emerging new strains of the virus. In the past, we have seen the performance-based approach implemented for pneumococcal vaccine in Finland, as well as in other therapeutic areas such as procurement of antibiotics.
Benefits for procurement bodies: Procurement bodies could be confident that they would not be paying full price for vaccines that lack efficacy against transmission or possible future variants.
Benefits for manufacturers: Manufacturers would be able to realise rewards in line with the value of their product, meaning more adaptable vaccines would be better rewarded. This approach may benefit  manufacturers using a more adaptable platform, such as mRNA technology.
Innovative vaccine procurement contracts that offer a more agreeable distribution of risk and budget impact could also yield other benefits for stakeholders:
Manufacturers would potentially have more flexibility when determining the price of their vaccine – they could price it more affordably in the early phase of the pandemic, while securing further commitments in the post-pandemic era.
By willingly entering into innovative agreements with procurement bodies, it shows industry stakeholders that a manufacturer recognises the investments the public has made in their company and the importance of equitable access to a vaccine. Although some investments came with ties, we have seen vaccine manufacturers facing negative media coverage after a Belgian politician accidently revealed EU COVID-19 vaccine prices.
These types of agreements also provide a platform for sharing risk over time, for several months or even years. Manufacturers and governments can develop co-responsibility for managing risks associated with the limited safety and efficacy data of a vaccine.
Innovative vaccine procurement approaches could also act as longer-term solutions beyond just the initial rounds of pandemic procurement and could be adapted for future pandemic situations. This may result in a broader set of procurement bodies and manufacturers collaborating and engaging in discussions earlier in a pandemic to ensure predictability for all parties and faster access to vaccines in the post‑pandemic phase.

Abhishek Kumar
Abhishek5 is an Associate Principal at CRA where he manages strategic projects in the area of pricing and market access, commercial strategy and portfolio strategy. 

Kees Chamberlain
Kees5 is a Consulting Associate at CRA who has been supporting clients in developing strategies for COVID-19 vaccines. 

Eva Marchese, PhD
Eva5 is a Vice President at CRA who specialises in competitive strategy, pricing, market access and research primarily in the pharmaceutical, biotech and life sciences industries.

Anthony Barron
Anthony5 is a Principal in the Life Sciences Practice at CRA based in Brussels. He has been working on European and international pharmaceuticals policy issues for more than 10 years. 
References
Draft landscape and tracker of COVID-19 candidate vaccines [Internet]. Who.int. 2021 [cited 30 March 2021]. Available from: https://www.who.int/publications/m/item/draft-landscape-of-covid-19-candidate-vaccines
Raude J, Caille-Brillet A, Setbon M. The 2009 pandemic H1N1 influenza vaccination in France: who accepted to receive the vaccine and why?. PLoS Currents. 2010;2:RRN1188.
Coronavirus: AstraZeneca to begin making potential vaccine [Internet]. BBC News. 2021 [cited 30 March 2021]. Available from: https://www.bbc.co.uk/news/business-52917118
Charles River Associates [Internet]. Crai.com. 2021 [cited 30 March 2021]. Available from: https://www.crai.com
The views expressed in this article are the authors' and not those of Charles River Associates (CRA)4 or any of the organisations with which the authors are affiliated.