Making use of those 'in the know'
In this article, Aman Khera, the Global Head of Regulatory Strategy for Worldwide Clinical Trials, makes a case for regulatory involvement in drug development from start to finish and explains how the role of the regulator is changing, as well as what this means for pharma.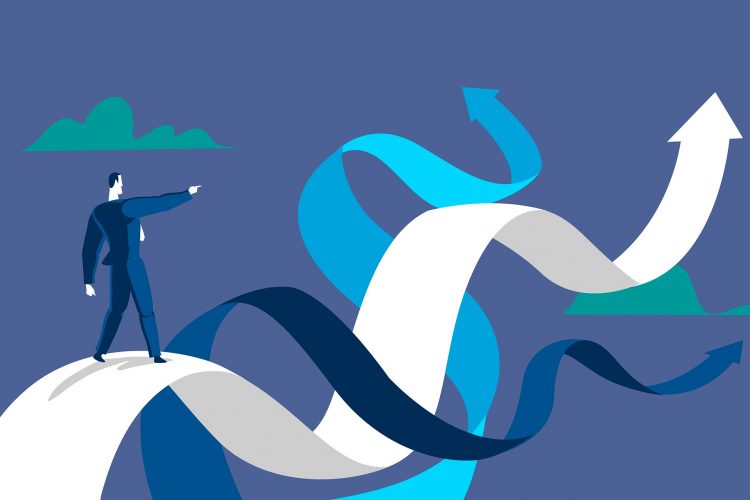 "INDUSTRY TENDS to think of regulators as the people that stop them meeting their timelines or getting approvals; when, in fact, we are partners and collaborators, key assets and knowledge experts when developing a product. We need a seat at the drug development table from start to finish, actually beyond finishing, because then the product must be maintained. We are not the people who say 'no' but instead the ones 'in the know'," explained Aman Khera, the Global Head of Regulatory Strategy for Worldwide Clinical Trials.
Regulator authorities are the agencies that develop and implement legislation and regulations on medicinal products and their primary tasks include ensuring the quality, safety and efficacy of drugs and the accuracy of product information. Regulatory affairs professionals in industry act as a link between companies and regulatory authorities, assuring the appropriate licensing, marketing and legal compliance of a range of pharmaceutical and medical products. These professionals are responsible for keeping abreast of the latest legislation and regulatory pathways in all the geographical regions in which a company wishes to distribute its products. They advise on legal and scientific restraints and requirements; collect, collate and evaluate scientific data; present registration documents to regulatory agencies and carry out negotiations to obtain or maintain marketing authorisation for products, among others.1 Regulators are key sources of knowledge and expertise for all of these activities.
But why should regulators be included throughout the pharma development process and not just jump in and out for specific submissions? Aman explained that the regulatory world can be thought of as having three streams: regulatory strategy – ie, the thinking or formal plan which outlines how regulatory activities relate to business strategy when bringing a new or modified product to market; regulatory intelligence – ie, the provision of strategic information on the regulatory pathways and requirements that a company should follow when developing the product; and the submission of regulatory filings. She stated that regulatory intelligence bridges the first and last stream and companies can benefit from involving regulators and leveraging their expertise to avoid doing guess work, which can be costly in terms of resources, time and money. Instead, companies can be aware of precedents set by an authority for a particular product, including the pathways it is eligible for, which expedites the development process.
Key considerations when initiating product development
When asked for advice for those companies looking to develop a new product, Aman stressed the importance of seeking out a partner who can guide you through the development and regulatory landscape. In this vein, one of the first things she said she asks is whether an enterprise has communicated the science and data supporting their product to even a single regulatory agency.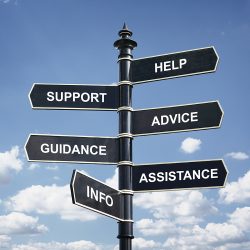 "I have always encouraged companies to engage with regulatory agencies early and there has been a shift – where before regulators would step in and step out, regulatory knowledge is now key throughout the development cycle," she said, adding that companies should be aware that there is a lot of informal advice available to them before they reach key meetings, such as pre-Investigational New Drug (IND) meetings with the US Food and Drug Administration (FDA). "For example, a lot of companies do not know that the UK's Medicines and Healthcare products Regulatory Agency (MHRA) has established an innovation task force,2 which operates before companies get to formal scientific advice. It is a great way of engaging an agency and more and more I have seen that when you engage agencies early on, they become like your informal collaboration partners.
"These agencies have a huge range of expertise and if they see a promising therapeutic, they will help you develop it. They will advise you on what you need to do to bring it to market. In my opinion, no matter how big or small your company is, if all you are going to do is read the regulations and guidance, you are missing out on so much intelligence."
She added that regulatory bodies have no desire to halt innovation and so companies should not be afraid to approach them when they are uncertain or working on something novel: "I have attended public meetings with the FDA and even the European Medicines Agency (EMA) where they explained that they want to help, but that the innovation must come from the industry. They will be partners in innovation, but companies must be the ones to drive the engagement."
If all you are going to do is read the regulations and guidance, you are missing out on so much intelligence"
Her second tip for drug developers is to have a complete regulatory strategy plan irrespective of whether a company expects to sell a product at a particular development stage. "Lots of sponsor companies say they only want to take the development so far because they are going to sell the asset, but whoever you sell it to will do their due diligence. To enable this, do you want to run around trying to pick up blank pieces of paper, or are you going to have a document which shows at every stage what the thought process was and where this was leading in the future? Having a standalone document detailing every decision means that even as employees change, the thought process is complete and it is evident how the latest regulatory intelligence has been used to guide the development of your product," explained Aman.
A changing industry
Pandemic impact
COVID-19 has altered almost every industry, with pharma and regulatory affairs being no exception. Aman described how there has always been a plan for regulatory transformation, but COVID-19 has been a destabilising force that has accelerated the process. She stated that a few of the key impacts include expedited timeframes; increased public scrutiny and transparency; using technologies to enable research continuation; and collaboration between regulatory agencies and pharma. According to Aman, everyone believed that COVID-19 would slow down drug development, but despite some early disruption, the opposite was true. Companies were busier than ever as they strived to maintain their ongoing studies and simultaneously turned to developing vaccines and therapeutics for the pandemic, with many launching additional studies to evaluate existing drugs in COVID-19 applications. In fact, vaccines were developed and approved in never-before witnessed timeframes.
Companies were busier than ever as they strived to maintain their ongoing studies and simultaneously turned to developing vaccines and therapeutics for the pandemic"
To inform these developments and best practice, Aman explained that regulators worked with extraordinary reactivity to rapidly publish new recommendations and guidance, with these being released weekly at the height of the first wave of COVID-19 cases in most countries. To disseminate and action this information required collaborative engagement between regulators, sponsors and contract research organisations (CROs). This key transformation brought on by the pandemic is one that Aman believes has set a precedent for collaboration, which will hopefully continue into the future. She explained that she has recently written an article about five of the key changes shaped by COVID-19 and explained why each is likely to be a lasting transformation;3 for instance, virtual solutions, which enabled the continuation of research during the pandemic also decreased the burden of trials on patients and thus, once proven, will likely become the standard process for trials to promote participation.
Planned regulatory changes and the future of regulatory affairs
Aside from the unforeseen pandemic changes, Aman explained that certain planned regulatory changes and transformations, such as the Clinical trials – Regulation EU No 536/2014, are also going to disrupt the industry. The EU clinical trials regulation was laid out in 2014 and is expected to come into force in January 2022, repealing the existing EU Clinical Trial Directive (EC) No. 2001/20/EC in the process.4 It is designed to harmonise the assessment and supervision processes for clinical trials throughout the EU via a Clinical Trials Information System (CTIS) containing a centralised EU portal and database for clinical trials. Some of the benefits the EU expects to realise with the regulation include harmonised electronic submission and assessment processes for clinical trials conducted in multiple member states; improved collaboration, information-sharing and decision-making between and within member states; increased transparency of information on clinical trials; and high standards of safety for all trial participants. Aman explained that the Clinical trials – Regulation EU No 536/2014 will fundamentally change how trials are run in the EU, promoting cross-agency collaboration that should make operations easier.
She added that this is not the only aspect of EU regulation that is shifting towards digitalisation, transparency and collaboration. Aman explained that she recently attended a presentation by the EMA outlining its regulatory transformation plans to 2025, with goals such as catalysing the integration of science and technology into medicine development, driving collaborative evidence generation and enabling research and innovation in regulatory science, among others. This presentation also highlighted ways in which other regulators are adapting; for instance, Japan changing its regulatory framework for breakthrough medical devices, digital health and combination products; and Health Canada creating an agile and responsive approach to novel health products, a new classification authority and a new regulatory pathway and concierge service for advanced therapy products.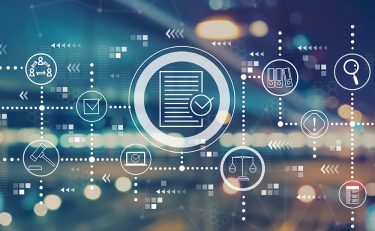 Aman also noted that the FDA is adapting, particularly with regard to digitalisation. For instance, the 2021 Advancing Regulatory Science at FDA: Focus Areas of Regulatory Science (FARS) report5 outlined several key areas that the FDA will work on to ensure the understanding, tools and methods are available to inform regulatory decisions and policy development. Some of the digital focus areas highlighted in this report include artificial intelligence (AI), digital health technologies and the use of Real-World Evidence (RWE) in product development and regulatory decision-making. The UK's National Institute of Health and Care Excellence (NICE) has also taken strides to incorporate RWE into its decision‑making, joining the GetReal Institute in late April 2021. The Institute's core aim is to facilitate the adoption and implementation of RWE in healthcare decision‑making in Europe, aligning with NICE's aim of implementing RWE to resolve gaps in data and thus drive medical development forwards.
In light of these changes, Aman stressed the even greater need for companies to connect with regulators to learn all of the potential impacts of such changes, enabling them to work quickly to adapt their drug development processes accordingly.
She also explained that it is key for pharma companies, regulators and industry in general to be conversant in technology such as AI and machine learning. This will help to assuage the disruptive force of technology companies entering the market and dictating to industry employees how they should do their job; rather, the industry can change from within, determining and demanding what they need from big tech companies in the process. She added that the future of the pharma and biotech industries, as well as the role of the regulator, will undoubtedly have a digital element, with automation being a key aspect of expediting activities in regulatory affairs. However, Aman cautioned that, while technology and digitalisation may be able to streamline processes, the soft intelligence and pathway navigation expertise offered by humans would always be extremely valuable assets in the drug development field.
Conclusion
Aman asserted that it is essential to have a regulatory voice throughout the development of any drug product because it can reduce financial and time costs. In addition, she stated that companies should be leveraging regulators' knowledge about these processes, treating them as key collaboration partners that can help guide them through the complex regulatory landscape and promote innovation, rather than just allowing them to step in for specific submissions. She emphasised that it is essential to have an end-goal in mind when developing your product, with a well-defined regulatory strategy capable of guiding others through each stage of the development journey to prevent disruption if a key employee was to leave. Finally, Aman stated that change is inevitable within regulatory affairs, as it is with the wider pharma and biotech industries, and will undoubtedly involve digitalisation; therefore, it is vital for regulators to be knowledgeable and familiar with the potentially disruptive technologies entering the drug development space.
About the author
Hannah Balfour is the Assistant Editor of European Pharmaceutical Review.
About Aman

Aman Khera is the Global Head of Regulatory Strategy for Worldwide Clinical Trials. For more than two decades, she has built her career on maintaining fastidious patient care with the pragmatism needed to help customers achieve effective end-to-end regulatory strategies. Over the years, she has worked with a variety of companies from large biopharma to virtual startups all over the world and engaged with regulatory agencies globally.
References