Scrubbing up the environment
Here, colleagues from University Hospitals Bristol and Weston NHS Foundation Trust (UHBW) share the beneficial impact of reduced cleanroom environmental contamination following an upgrade to their facilities and procedures.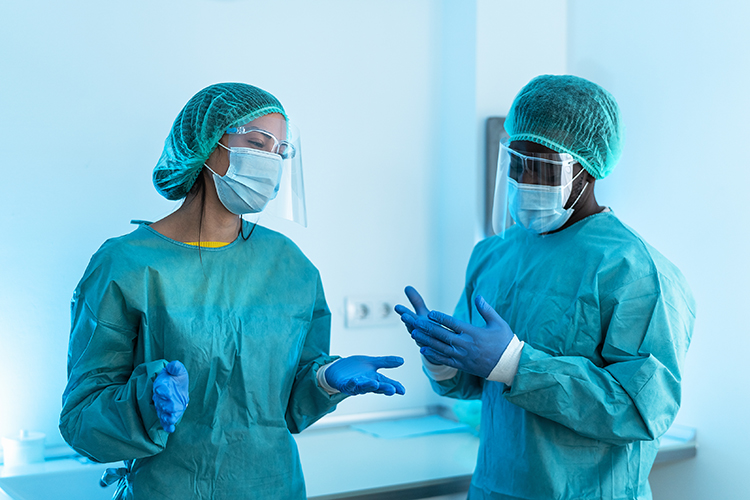 Introduction The Pharmacy Production unit at University Hospitals Bristol and Weston NHS Foundation Trust (UHBW) is a UK Medicines and Healthcare Products Agency (MHRA)-licenced facility that holds a Manufacturers Specials (MS) licence and Manufacture/Importation Authorisation for Investigational Medicinal Products (MIA(IMP)). The unit carries out aseptic preparation of injectable doses and eye drops as well as non‑sterile production of oral and topical dose forms.
At an MHRA inspection in April 2017 it was reported that the changing facilities required improvement, as employees had to pass through an unclassified area straight into a grade C area with only one change. As a result, outdoor clothing, along with environmental contaminants, were being brought into changing areas that led to grade B and C cleanrooms. This was in direct contradiction to the current recommendations within the EU Good Manufacturing Practice (GMP) Annex 1. To address the deficiency, a business case and a bid for capital funding was submitted to finance a refurbishment of the department to build improved changing facilities. The improved changing facilities would enable staff to wear dedicated clothing within the department instead of their own 'outside' clothes. The refurbishment would also provide improved hand washing facilities at the point of entry to the department and a new assembly area for aseptic products to improve the process flow for aseptic work. The business case and bid for capital funding, supported by evidence of deficiencies reported in the inspection, was successful and a budget was allocated for the refurbishment work.
Issue
Related organisations