Ways to promote patient access as a European healthcare priority
We are experiencing a time of polarity in our healthcare systems with breakthrough treatment options developed, but access prohibited. Here, Catherine Owen, SVP of Major Markets at Bristol Myers Squibb, explains why, despite continued COVID-19 pressures, the time is ripe to rectify this situation.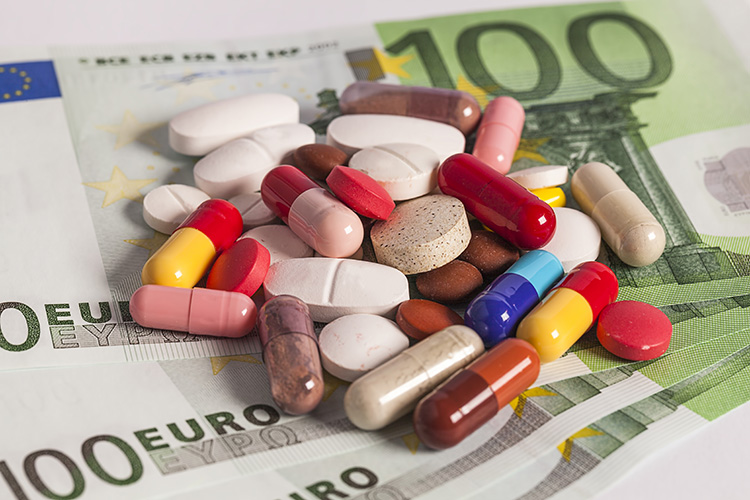 THE COVID-19 pandemic has clearly illustrated that the quality of our national healthcare determines which patients are able to receive life-saving treatments. Now, as waves and variants of the virus continue, we are seeing a fuller picture of the impact strained systems have on patients – namely, those who did not receive critical medical care due to services being delayed or skipped altogether. The consequences are stark, especially for patients with cancer or other chronic conditions. An alarming number have skipped critical screenings or were only diagnosed when their disease had progressed to a stage that means their odds for survival are now lower.
Healthcare systems now face a daunting task: they must continue to fight a pandemic that shows no signs of slowing, while clearing the backlog of cases that had been given lower priority"
Healthcare systems now face a daunting task: they must continue to fight a pandemic that shows no signs of slowing, while clearing the backlog of cases that had been given lower priority. These pressures threaten to exacerbate pre‑existing inequities among Europe's vastly different healthcare systems. The 14th annual Patients WAIT Survey by the European Federation of Pharmaceutical Industries and Associations (EFPIA) found that the average time to patient access for reimbursed treatments in 34 countries was as long as 504 days, ranging from 120 days in Germany to more than 883 days in Romania. That is on top of disparities in treatment availability: 133 medicines were covered for patients in Germany by 2020, whereas only six were reimbursed in Macedonia.
Despite this urgency, governments across the region are under pressure to trim healthcare costs at a time when the stakes could not be higher. Not only would budget cuts worsen patient access, but they also threaten to stifle the rewards of a robust innovation ecosystem at a time when we have more breakthrough treatment options, such as immunotherapies, personalised medicine and highly bespoke CAR-T therapies, than ever before.
Yet I believe this challenging picture creates unique opportunities for our industry. We have the chance to further engage with policymakers who are valuable partners that can help governments gain the most from their healthcare spending. By doing so, we can positively influence healthcare priorities, improve patient access and change the paradigm of the pharmaceutical industry's role.
Rather than being viewed as a budgetary pressure, we can be part of the solution.
Building on COVID-19 momentum
In many important ways, the timing is ripe for this conversation. The pandemic brought about unprecedented collaboration between governments and the life sciences industry in the race to develop, validate and distribute COVID-19 vaccines, therapeutics and tests. It is imperative that we continue to foster this spirit of co-operation and deepen our shared trust as we re-start clinical trials and push for novel approaches to fight cancer and other diseases.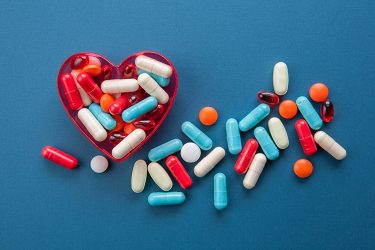 We must capture and build on the current political will to identify and advance our mutual goals of access and innovation. This summer, for example, the UK Government published the UK Life Sciences Vision, a 10-year roadmap to creating a pro-business environment and incentivise life sciences companies. In France, President Emmanuel Macron announced that the Government has earmarked €7 billion to invest in the local healthcare innovation ecosystem by 2030, in addition to generating efficiency gains for clinical trials, accelerating access to medicines and broadening reimbursement for medical innovation. He also plans to offer greater stability for companies, as opposed to seeking short-term price cuts disconnected from value assessments.
Showing the value of medicines to patients
Of course, a central component of this dialogue is finding sensible approaches to allocating resources and measuring which medicines make the greatest difference to patients and society. In June, the European Parliament and Council provisionally agreed on a new health technology assessment (HTA) regulation in a bid to harmonise fragmented national approaches to clinical assessments of new technologies and theoretically help EU countries make more "timely and evidence-based decisions on reimbursement and patient access" within their national healthcare systems. Over the next few months, Bristol Myers Squibb (BMS) alongside the whole industry will need to work with policymakers to ensure a system that delivers timely, high-quality assessments, respects the procedural rights of companies and ultimately improves patient access across the EU.
By showing the success rates of drugs in finer detail by gender, age, race and ethnic origin, we can help healthcare systems make more specific access decisions for the right subset of patients"
At our end, the pharmaceutical industry needs to leverage powerful data and tools to allow policymakers to objectively assess the worth of our medicines, in addition to the usual randomised clinical trial data. In order to generate more real‑world evidence to support the case for why certain medicines should be made available to specific patients in select countries during specific times of their disease progression, we need to improve the quality of our health data. This is especially true when some countries have a minefield of incompatible and scattered electronic health records that make it hard to obtain comprehensive data and collate it in a cohesive way. We should continue to invest in more digital and advanced analytics to provide the best support for our products.
Walking our talk regarding trial diversity
One of our most urgent tasks is resuming the clinical trials that were put on hold at the start of the pandemic. The upside of this interruption is that we have a new opportunity as an industry to boost patient access by fulfilling our commitment to promoting trial diversity. Not only does including a wide range of people bolster our research by providing a more complete view of who benefits most from which drugs and why, but this evidence can save healthcare systems significant money.
By showing the success rates of drugs in finer detail by gender, age, race and ethnic origin, we can help healthcare systems make more specific access decisions for the right subset of patients. For example, BMS developed a website called StudyConnect that helps match patients to more than 150 of our studies across the globe.
As we celebrate this new era of industry and governmental teamwork, we must do our part to nurture constructive relationships by being transparent about the rationale for our decisions, facilitating thoughtful dialogue and listening to policymakers' concerns. If we do this right, we are laying solid groundwork to support sound decision‑making for years to come by delivering value, showcasing the best of our industry and advocating for our patients.
About the author
Catherine Owen is SVP of Major Markets at Bristol Myers Squibb, overseeing a portfolio of Oncology, Hematology, Cardiovascular and Immunology products in 19 countries outside the US. She believes in improving patients' lives, representing BMS as a member of EFPIA and their Patient Access committee, and is on the Robert Wood Johnson University Hospital board in New Jersey. Catherine is passionate about developing people, serving as a career mentor for many. She received the MM&M Hall of Femme award in 2020, the Healthcare Businesswomen's Association Luminary award in 2018 and represented J&J at Forbes 'NexGen' Most Powerful Women in Pharma.